Star singer Mandy Moore recently conquered a milestone after she walked out of an unhealthy relationship and held Taylor Goldsmith's hand.
After spending a couple of years with Taylor Goldsmith a guitarist, Mandy and Taylor recently celebrated their anniversary. " I wanna be with you" singer, Mandy Moore is doing great in her current relationship with Taylor Goldsmith. This duo is dating each other since 2015 when she was going through a divorce with her husband Ryan Adam.
So, we are here to reveal Moore's reason behind her decision to leave Ryan. Besides, are you all interested in knowing when and how did Mandy-Taylor duo met? We have it all in here, let's get started.
Mandy Moore and Ryan Adam's reason for divorce
Mandy says when she was with Ryan she could not be herself. The 33-years-old actress/singer spoke out about her split from Ryan Adams with whom she stayed nearly for six months.
Also Read: Mandy Moore New Boyfriend in 2017: Dating Taylor Goldsmith, Divorced Husband Ryan Adams in 2016
She in an interview with a tabloid said:
"It's tough. Life is not easy, I think it's been great to be able to take all of the chapters in my life and be able to pour it into a job like this because it all helps.
It's all fuel."
Mandy filed a divorce action against Ryan in January 2015. Later on, they released a joint statement in which they expressed their decision as a respectful way of separation.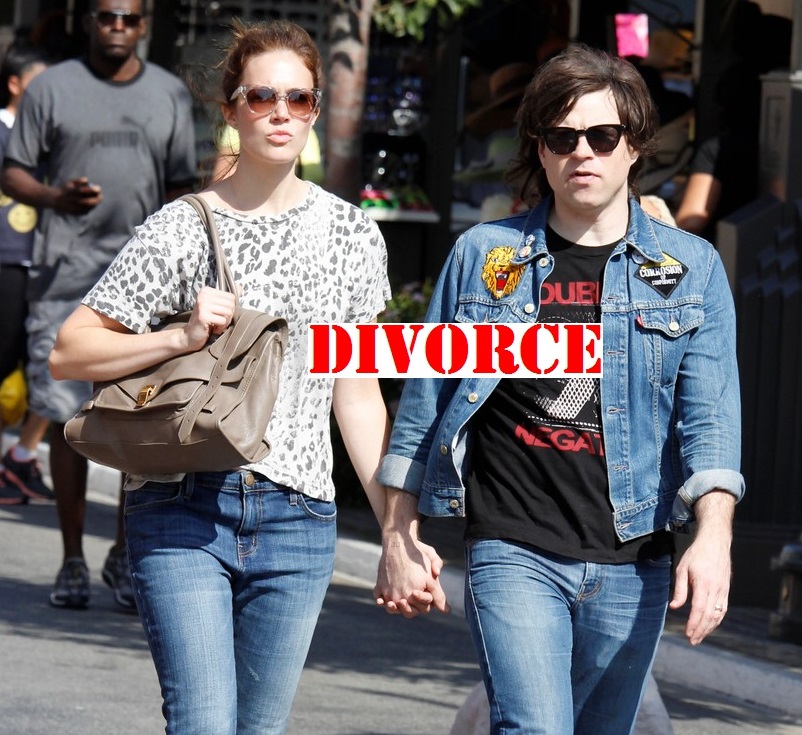 Mandy and Ryan before their divorce
Source: Pinterest
Reportedly, the couple was living separately before 2015 but their divorce was legally finalized in June 2016.
Mandy Moore and Taylor Goldsmith love story
In Agust 2016, Moore revealed about her relationship with Goldsmith. Although the couple was dating each other since 2015, Moore outed the news about their relationship officially in 2016. She, with a tabloid revealed:
"I am very happy! [Taylor] is a gem of a person. I really lucked out,"
Mandy confirmed her relationship through Instagram post
Instead of outing it in public, Moore chose Instagram to tell her fans that she was dating Goldsmith. She gradually uploaded many photos on Instagram hinting her relationship with Taylor.
Here is a glimpse of a picture shared by Mandy on her Instagram, have a look at the adorable couple.
Mandy posted a picture on Instagram with her boyfriend Taylor GoldSmith
Source: Instagram
The lovely couple is often seen hanging out together. They recently took a trip to Slot Canyons and did some hiking. It looks the lovebirds are enjoying each other's company very much.
Let's have a look at the post from their Slot Canyons trip.
Mandy celebrate two years anniversary with Goldsmith
"The best 2 years. Never not smiling with you", the 33 years old Moore wrote on Instagram along with a sweet photo, holding each others hand and smiling.
Let's hope the couple will soon reveal their wedding plans. We hope they stay happy and blessed like this forever. Stay with Frostsnow for more news on your favorite celebrity.