L'Oreal's 2015 featured model is none other than Luma Grothe. The 23-year old star is known for making a statement in the field of beauty and fashion since a very young age. She is a professional model who is renowned for her bold looks and fierceness. Grothe's has an impressive skill in the fashion industry that clearly depicts how qualified she is in any works she does in her profession.
Grothe is not just blessed with talents, but also with gorgeous looks. Her recent appearance at the Fragrance Foundation Awards made us awestruck. She looked drop-dead gorgeous in the shiny silver outfit. She appeared alongside her boyfriend, Nick Youngquest during the award. The pair looked perfect.
Read more:
Luma Grothe attended Fragrance Foundation Awards in silver outfit
Clad in silver outfit and white heels Luma Grothe made her way among the top best look from the Fragrance Foundation Awards. Her makeup was on point as well and she chose to be a minimalist in terms of accessories. She only wore a matching pair of earrings which totally justified her outfit.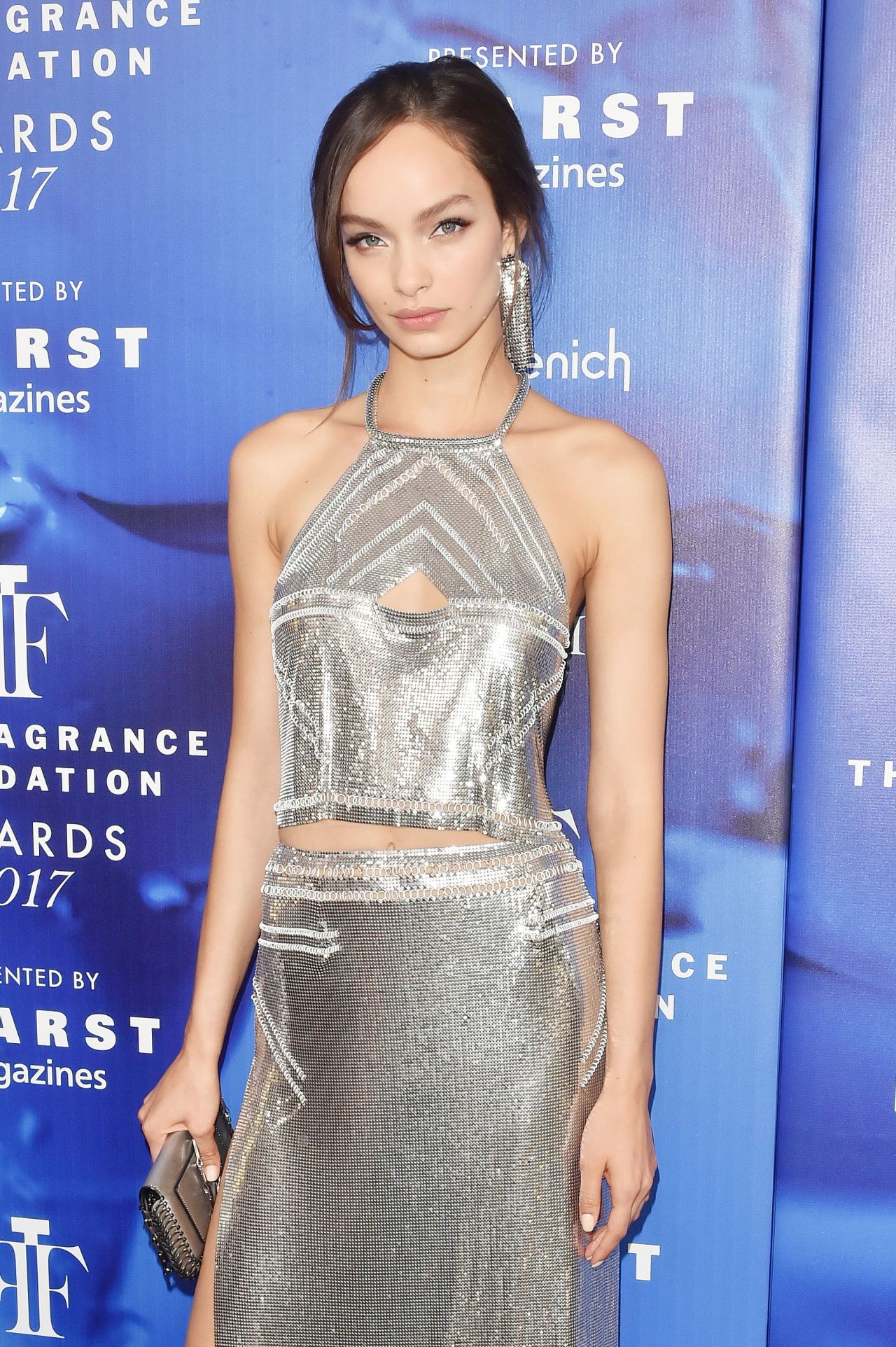 Luma Grothe during the Fragrance Foundation Awards
Source: Celeb mania
Grothe's choice of outfit for the Fragrance Foundation Awards 2017 was something to worth talking about. It showed her body shape perfectly and also helped showcase her facial structures. The silver outfit was two piece set. While the top was a turtle neck styles, the skirt touched the ground with a long slit on one side.
Luma Grothe during the Fragrance Foundation Awards
Source: Harpers Bazaar
Grothe's nail polish color was matching with her white heels. She carried a matching gray colored clutch.
Luma Grothe dating Nick Youngquest
The 23-year-old Brazilian model has always been mysterious when it comes to dating and relationship, but this time she is quite open about her affair with partner Nick Younquest. Youngquest also attended the Award Ceremony with Grothe. He looked ravishing in a black tuxedo.
Grothe's relationship with her beau is fantastic. He can be found in most of Grothe's social networking posts. The pair's relationship is quite of a couple goal. Have a look at this Instagram post of June 10 where the couple is seen having a romantic lunch date.
Apart from Grothe's open relationship with boyfriend Youngquest, Grothe doesn't hold any records of past affairs and relationship. It makes us believe that she had been waiting for the right guy. Seems like she finally found one.
We seriously hope that the pair takes their relationship to the next level and get married. Although the couple hasn't revealed any such plans yet, we hope they do that soon.