Have you ever found yourself in such a situation where you have to choose between your career and your loved one? We don't really get why do we even need to make such decision in our lives. If we look around, we'll definitely find a lot of people who are balancing their love-life and career perfectly. An inspiring example is Liz Hernandez and her relationship.
Liz is in a long term relationship with her high school boyfriend Levi Maestro. Liz doesn't really talk about Levi much but she has shared her thoughts about career and relationship. Find out in details:
Liz Hernandez is in a secret relationship with her high school sweetheart
When Liz's career began, she was dating her high school sweetheart. Yet, she didn't ever think whether her career would affect her relationship or her relationship would affect her career because she knew that her love affair would outweigh any external influences. Liz knew the exact way to balance out between her boyfriend and her job.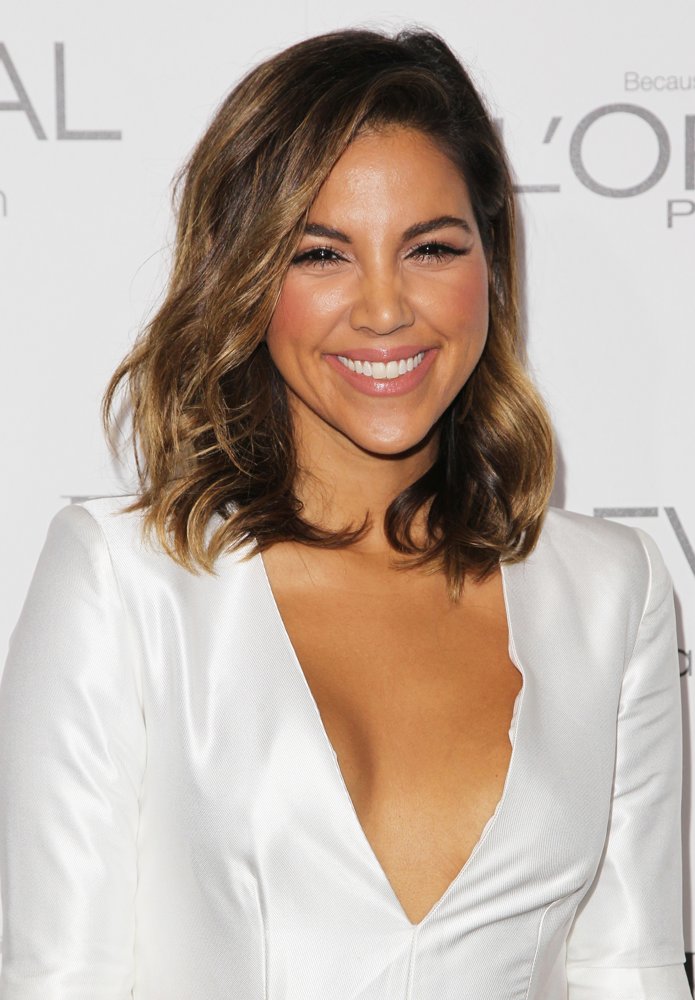 Liz Hernandez
Source: Ace showbiz
Although Liz's love life seems like a fairytale, it had its own highs and lows. When she started gaining fame and became a renowned figure, it welcomed problems in her relationship with her boyfriend. As a matter of fact, she even admits that she transformed from his high school sweetheart to L.A.'s 'Luscious Liz.'
Liz Hernandez with her boyfriend Levi Maestro
Source: The CC daily
Things got better with passing time as Liz and her lover shared a great bond and they believed in one another as well. Despite Liz's career turns, her partner trusted her fully.
Liz Hernandez talks about relationship and career
Liz wants everyone to realize that just because they're dating doesn't mean their whole life becomes someone else's. As a couple, people should exchange ideas and motivate one another. It seems like this is the ultimate key to Liz's long lasting relationship as there are no records of her break up.
Watch Liz Hernandez funny interview with Chris Brown:
Liz is very active on her Instagram as she frequently updates it. Her lover can be seen on most of her posts. They seem to be really close to one another and she even terms him as her best friend. On the other hand, Levi's Instagram is also filled with Liz's photos. How adorable are they! Relationship goal??
Considering the fact that she doesn't talk much about her boyfriend, it seems like she doesn't want any kind of media attention to shift towards her love life.
As we have often seen how paparazzi and media destroys a relationship, we think whatever Liz is doing is for her own good. The pair hasn't been engaged to get married yet, but we hope they'll do that soon.
For more updates about your favorite celebrity keep in touch with Frostsnow.