Trini Alvarado had admitted to some intimate details about her personal life in an interview for a magazine for her movie Stella.
"I lead kind of a quiet life. I just grew up that way." Alvarado tries to stay out of the limelight. She describes herself as a homebody.
Though rising to newer heights of fame after her role in The Frighteners, Trini revealed during the promotions of the movie that it was way more difficult for her to be away for shooting. "It's just difficult to go away. I was very nervous about having to go to New Zealand for nearly seven months [to make The Frighteners]. I was very tragically saying goodbye to everybody", she said.
But even today, when the name Trini Alvarado comes up, Little Women simultaneously comes into mind. Maybe it was the classic movie itself or Trini's performance, but Trini is always remembered as the beautiful Meg from the movie.
Little Women is a 1994 American drama film directed by Gillian Armstrong. The screenplay for the movie by Robin Swicord is based on the 1868 Louisa May Alcott novel of the same name. Such is the legendary nature of the story that this 1994 movie was the fifth feature film adaptation of the Alcott classic.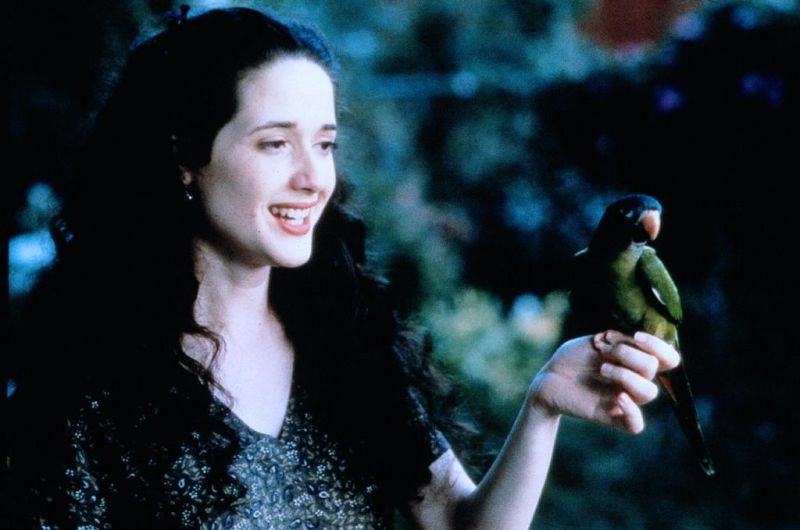 Alvarado made her show business debut at the age of seven when she joined her family's dance troupe. That led to roles on stage, including the role of Melinda in Elizabeth Swados' Broadway musical Runaways in 1978. There has been no stopping for this phenomenon ever since. She has movies such as Mrs. Soffel, Satisfaction, The Babe, and such to her credits. She was seen on TV shows like Fringe and Law & Order.
Currently, she resides in New York City and is married to actor Robert McNeill. This happy couple has a daughter and a son. Born to a Spanish father and Puerto Rican mother, she has also had non-Hispanics roles due to her versatility. Even with such height of success in the industry, her net worth is unknown as of yet.