The current and 45th President of the United States Donald J. Trump is a man with high ambitions and low prudence. He cares less about what others say and does what he thinks is right. From banning Muslims through the initiation of Muslim ban to building high walls between Mexico and the United States, Trump has done it all. He is the man of the United States supported by million Americans including some Muslims themselves. He won the 2016 presidential election against Hillary Clinton.
Even though he has won millions of hearts, there are some traits of the president which are not quite accepted by many. He has created a rage among many women not only in the United States but worldwide because of his inappropriate and misogynist comments.
From making some vulgar comment like "grab em by the pu**y" which was recorded during an interaction with Billy Bush to having numerous mistresses and sugar babies, his misogynist nature has indeed made him an eyesore for feminists out there.
Know more about Donald Trump's sex tape
Donald Trump
Source: ABC
Here, we are going to share with you some in-depth information about his nine-month-long affair with Playboy Playmate Karen McDougal. Continue reading to find out more about the affair and how it could affect his relationship with his wife, the first lady of the United States Melania Trump.
Donald Trump's Playboy Playmate Mistress Karen McDougal
Donald Trump is notoriously known for his misogynist comments during his speeches and even in his daily life and having numerous girlfriends while being in a marital relationship.
While the President was married to his first wife Ivana Trump, he had an affair with Marla Maples. The affair resulted in Trump and Ivana getting a divorce. One thing leads to another, and he eventually got married to the mistress.
Watch Trump's 'grab em by the pu**y' video
However, the marriage lasted only six years because of personal differences. Trump being himself moved on easily and got married to model Melania Trump in 2005.
On press and public, the pair portrays their best behaviors and act like the best couple ever. However, it's not the same on the inside. In 2018, former Playboy model Karen McDougal decided to spill the tea about her alleged nine-month long affair with the President just a year after he tied the knot with Melania.
Karen McDougal
Source: Daily Mail
According to sources, Karen wrote all the details about Trump and her relationship on her diary, and she is finally ready to share it with the world.
Karen met Trump back in 2006 at a Playboy Mansion party. As written in her diary, Trump immediately liked her and others at the party even shared that she could be his next wife. Soon enough, the affair started after Trump invited her to a private mansion in Beverly Hills Hotel.
They had steak and mashed potatoes, and as soon as they got into the bedroom, they spoke for few hours. And in a snap, Trump had no problem stripping naked and initiating the intercourse.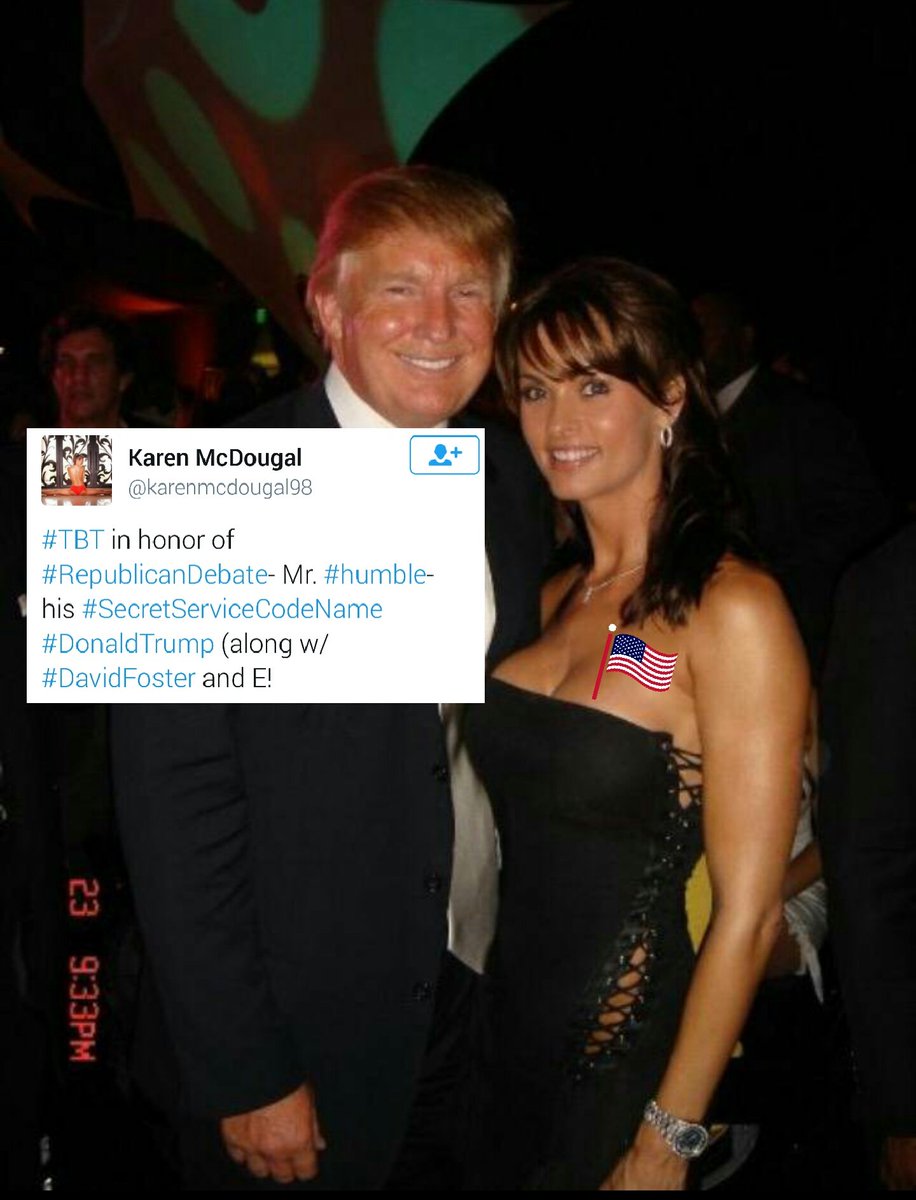 Karen McDougal with Donald Trump
Source: Twitter
After the intercourse, Trump offered her money, but she denied it as she wrote in her diary. As reported, Trump even quoted that she was special.
Karen also shared that he used 'clandestine hotel-room meetings, payoffs, and complex legal agreements' to keep the affair and other affairs he had at the same time, private and out of the press.
Karen even shared that she went to the Miss Universe Pageant and another event after he invited hand. She also posted a picture of herself with him at the event. This is not it; Trump even took her to his house where he and his family lives. At the resident, she also found out that he and his wife slept in different rooms which is not normal for married couples.
Karen McDougal with Donald Trump
Source: The Telegraph
They had multiple intercourses and secret meets at numerous places but as reported, Karen eventually got fed up with Trump because of his crude comments regarding races and even pointing out similarities between her and his daughter Ivanka Trump.
Trump hit the nail on the head after he called Karen's mother an old hag as she was concerned about the relationship between her daughter and Trump.
After nine months of private meets and intercourses, the relationship ended in April of 2007.
Trump's Extra-marital Affairs And Impact on His Marriage
As we have already mentioned above, Donald Trump's split with his first wife Ivana Trump was because of his extra-marital affairs. Similarly, this might also have a big hand on the downfall of his second marriage.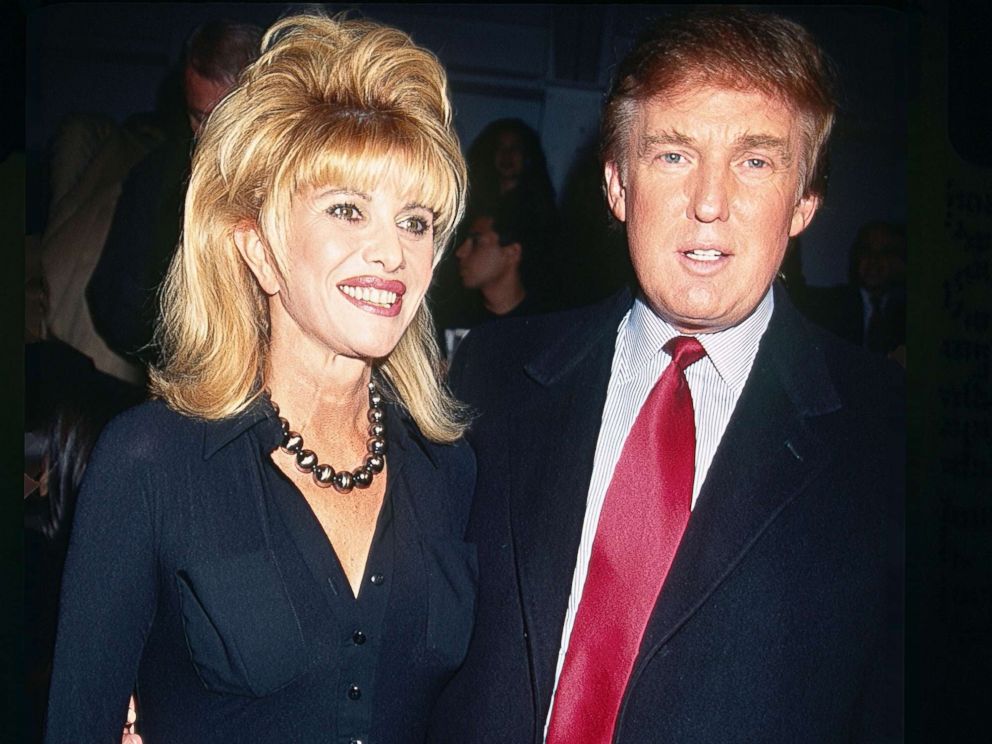 Donald Trump with ex-wife Ivana Trump
Source: ABC News
Since the news has been flashed about his affair with Karen who has met Melania and Trump together numerous times might create an obstacle between the President and the first lady.
Meanwhile, Trump is in the most powerful position, and this might prevent a chaotic breakdown between the two. But as the position gets passed down, there are high chances that this might become the reason for Melania and Trump's split.
Donald Trump with wife, first lady Melania Trump
Source: US Weekly
But taking a closer look at their relationship, Melania has been reported to let Donald do everything by himself and not interrupt him in any way which is the reason why their marriage has lasted. Maybe Melania is even aware of the affair but is cool with it.
What are your opinions on this? Share your opinions below.