Tiger Woods ex-girlfriend, Lindsay Von reached out to him when he was arrested in Florida earlier this year in May for DUI.Talking to EXTRA at the ESPY red carpet On Wednesday, expressing her concern for her ex-boyfriend, Woods she said "I reached out. I hope he is doing well".
Also read: Tiger Woods Reveals his Relationship with Elin Nordegren and Date for the First Time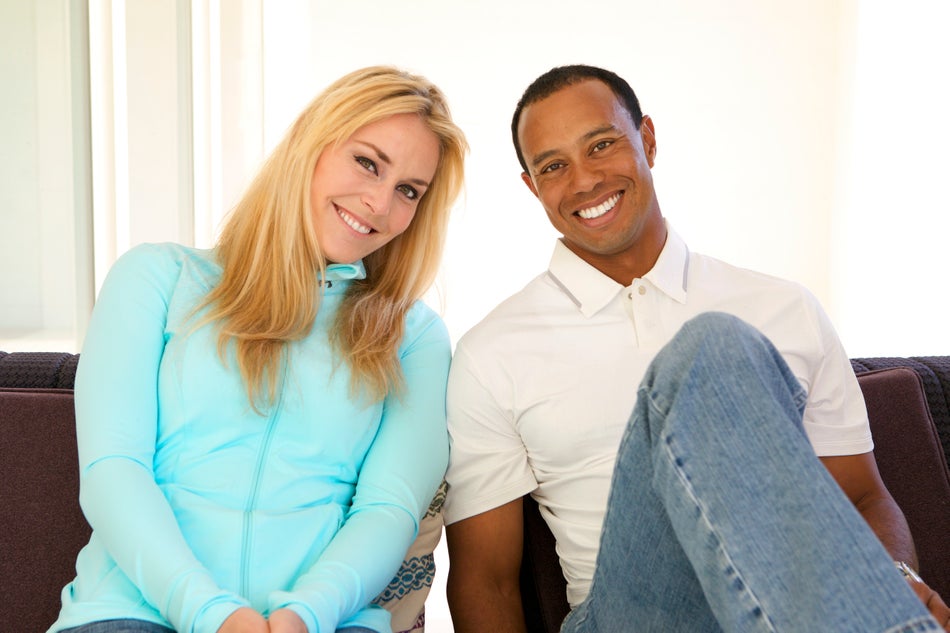 The golf pro met the thirty two-year-old, Olympic gold medalist, Lindsay Von and dated her for three years since 2012. However, things didn't work out well between the couple and finally, they broke up in 2015.
Image: Tiger Woods kissing Lindsay Von
Image: Sovsport.ru
In 2016, after the split, opening about her relationship, , Von said that he had no hard feelings for her ex'
She added "I loved him so much and I still do, it just didn't work out, you know?"
Skier althete Von shared this photograph on Thanksgiving last year, which shows that she still cares for her ex-boyfriend in spite of their separation.
Lindsay Von is currently dating NFL assistant coach Kenan Smith While Tiger Woods is apparently dating model Lacy Kay.