LaVer Ball who appeared on The Herd with Colin Cowherd on Wednesday to promote his Big Baller Brand turned into an ugly argument with the co-host of the show Kristine Leahy.
The outspoken father of Lonzo Ball apparently told the co-host of the show, Kristine, to "stay in your lane" and even refused to even look at her as she talked to her.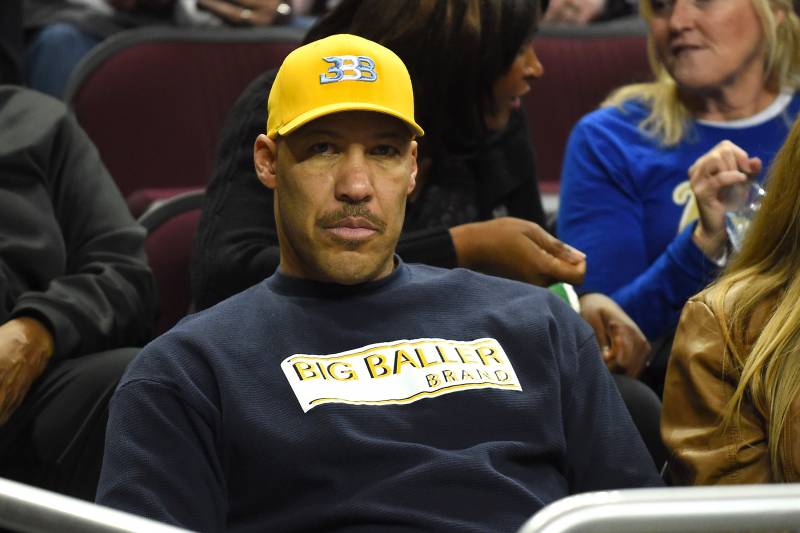 American sports media personality Colin Cowherd
Source: bleacherreport
Also when Leahy suggested him to market his brand for female as well, LaVar responded, "Uh, yeah, if you have a women's company. But we talking about Big Baller Brand."
Later, in the show, he mentioned saying, "I never disrespect women. If you act like that, something's coming to you."
Responding to his stern reply when she asked if he was trying to threaten her, Ball said, "See how she tried to turn my words. I would never threaten to you."
Well, the entire issue rose just after Leahy asked how many pairs of Lonzo Ball's $495 shoes he had sold, to which he responded saying, "Stay in your lane."
Also Read: NBC's Host Kristine Leahy Still Unmarried, Know Her Boyfriend, Affair and Dating History
Watch the uncomfortable interview here:
However, later he told Cowherd he had sold in the ballpark of 400-500 pairs of shoes.
He also accused Leahy of insulting he and said, "I don't look over there because she scares me. I'm thinking assault right now,"
Finally, when Leahy asked what his problem with her is, Ball responded, "My problem is you are a hater."
"What's this show about again?" Ball interrupted. "Ain't we talking about shoes. I don't want to talk about all that. Next."
Not only did Ball slam Leahy but also mocked FOX Sports anchor Jason Whitlock.
"Going back to Whitlock, I don't think he can comment on anything but snacks," Ball said.
Here is the audio of the interview
"So you disrespect women and people for their weight?" Leahy asked.
"No, that's what you say," Ball responded. "I didn't say nothing about no weight.