Legendary singer and rapper Lauryn Noelle Hill, a.k.a. Lauryn Hill is the mother of 6 children and is known for her relationships with celebs like Rohan Marley, the son of Bob Marley and also with Wyclef Jean.
The 43-year-old singer has an estimated net worth of $10 million and is best known for her single Doo Wop (That Thing) which earned her 5 Grammy Awards in a night. She even stepped away from the music industry to protect her family. She is an inspirational person in the music industry and top-notch artists like Nicki Minaj and Adele.
Leaving her professional life aside, let's find out more about her personal life, her marriages, children, and affairs.
Lauryn Hill's marriage with husband Rohan Marley, their children and divorce
Even though Lauryn has quoted late Bob Marley's son Rohan Marley as her husband openly on the media numerous times back in the days, they never actually got married.
Matter of fact, Rohan was married to his college girlfriend, Geraldine Khawly while their relationship took place publicly.
Lauryn Hill with ex-partner Rohan Marley
Source: Rap-Up
Hill and Rohan Marley started dating back in 1996, and just a year later, on 3rd August 1997, they gave birth to their first child, Zion David.
He is currently 20-years-old. Then on 12th November 1998, they had their second child, daughter Selah Louise. She is currently 19-years-old.
Their third child, son Joshua Omaru was born 4-years later on 26th January 2002, currently 16-years-old. In the following year, they again had their fourth child John in 2003. Finally, in Jan 2008, their youngest daughter Sarah was born.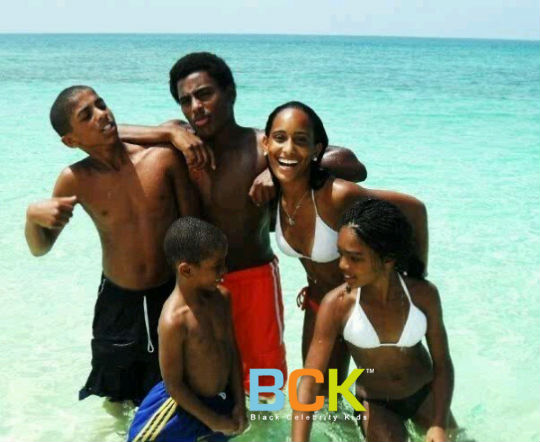 Lauryn Hill Rohan Marley's all five children
Source: BCK Online
Unfortunately, their relationship lasted only for 12-years. They announced their split in 2009 which raised a lot of questions.
In the following years, Marley opened up that he loved her, and he regretted not displaying his love for her. Moreover, they were also in an on and off relationship until 2011.
Lauryn Hill past affairs and 6th child with a mystery man
Prior to her involvement with Rohan Marley, Hill was in a relationship with few men.
Her first open relationship after rising to fame was with her Fugees member, Wyclef Jean. They started dating in the early 90's, however, their relationship was kind of unsteady right from the beginning.
CAPTION: Lauryn Hill's ex-boyfriend Wyclef Jean
SOURCE: Daily Detroit
Moreover, Hill also tried to convince that the father of her first child Zion was Jean even though he was not. This messed up the relationship which resulted in their downfall.
Listen to Fugees' Ready or Not
After Jean, Hill was also rumored to have been in a relationship with American Music Producer Kendu Isaacs before calling it quits after a year of dating.
Moving on to the recent years, Hill gave birth to her 6th child, a son on 23rd July 2011. Many assumed that the father of the child was her long-term ex-partner, Marley.
But it was revealed that he was not the father which shocked many people. It has been 7-years since her youngest child was born but the mother has not yet revealed the name of her son and the name of the father.
We assume that she is dating someone at the moment but is not ready to reveal her relationship to the public.
Be with us for updates.