The fortunate guy who is married to Mean Girls star Lacey Chabert is none other than David Nehdar. Despite being married for a couple of years, Chabert and Nehdar's relationship is as amazing as it was in the beginning. Moreover, the arrival of a new member, their first child has strengthened their relationship more.
The article below deals with the relationship between actress Lacey Chabert and her husband David Nehdar. We will also go deep into the arrival of their first child, and how it has affected their marital relationship.
Lacey Chabert and husband David Nehdar's relationship
Lacey Chabert and David Nehdar tied the knot in December 2013 after dating for a while. The kept their marriage hidden for a while but came out through social media eventually in the same way they came out about their first child's birth.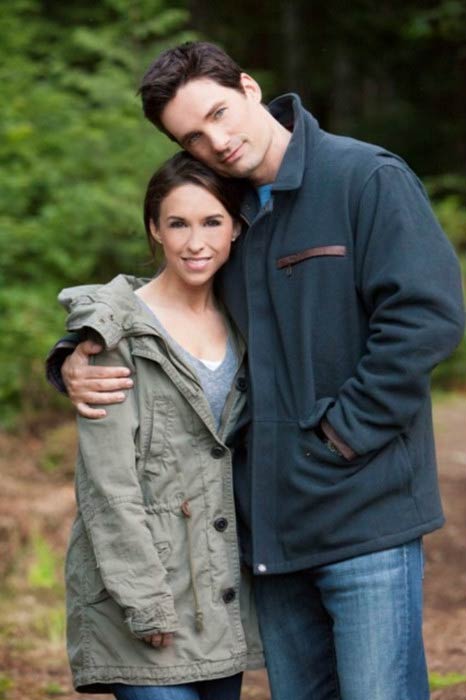 Image: Lacey Chabert and husband David Nehdar
Source: Healthy celeb
Lacey Chabert looked amazing on her wedding day as she wore elegant white lace gown. You can have a look at it by yourself:
David Nehdar seems to be a very loving and caring husband as Chabert looked really fit just a few months after her labor. Lacey Chabert often posts adorable pictures of her husband and baby on her Instagram. There's no hint of divorce between the pair. So, we hope for the good health of their infant child and wish them a very happy married life.
Lacey Chabert gave birth to a baby girl
Lacey Chabert and husband David Nehdar welcomed their first child in September 2016. Chabert shared the great news through her Instagram where her little baby girl looked more than adorable. Lacey Chabert, who has an estimated net worth of $3 million, seemed to be very excited about the new beginning of her life and it could be seen on her caption. She wrote:
"Oh, there you are. I've been looking for you." #TBT to the best day of my life. One week ago I became a mom to this precious angel. Julia Mimi Bella. 'Julia, you are my heart's deepest dream come true. I love you more than I could ever say. Welcome to this big beautiful world sweet girl!'.
Lacey Chabert thought she would be pregnant forever
However, Lacey Chabert had become very hopeless before the birth of her first child as she had revealed that she felt like she would be pregnant forever. Lacey Chabert who has worked in Seth MacFarlane's Family Guy, alongside Seth Green and Mila Kunis, even admitted that the last and a half week of pregnancy was not a joke. Chabert even broke her leg before she went into labor.
During an interview, Lacey Chabert revealed how tough it was for her as she said that she was in terrible pain due to having a C-section delivery to an extent where she didn't even know that she broke a bone in her foot.
We hope that both Lacey Chabert and her husband David Nehdar have a very happy life ahead together with her firstborn child.