A story about young lovers is not a new thing in the Hollywood. You often hear about young couples falling in love. Just like that, the love of young stars Kylie Jenner and Tyga is still reluctant to be the true one because of their uncountable breakups.
The couple seemed to be perfect for each other even when they had numerous fights and incompatibility. But, they have now broken up. Well, what is the main reason for them to drift apart from each other?
Let's find about this young love!
Also Read: Kylie Jenner and Tyga share a kiss in a photo booth as they get their relationship going once again
Kylie Jenner and Tyga break up
The youngest sister of Kardashians clan, Kylie happened to meet Tyga for the first time in pre-Thanksgiving holiday dinner where Tyga spent the dinner with the whole Kardashian family.
Kylie Jenner & Tyga
Source: dailymail.com
In February 2015, Tyga posted his photo with Kylie on Instagram. Adding more to the evidence of their love, Kim's husband, Kanye West announced on the radio show that "they(Kylie and Tyga) love each other".
Kylie Jenner and Tyga
Source: justjared.com
Also Read: Kylie Jenner and Kendall Jenner becoming popular through TV Show "Keeping Up with the Kardashians"
In April 2015, Tyga revealed a tattoo with Kylie's name on his elbow. On August 2015, on the occasion of Kylie's 18th birthday, both of them publicized about their relation.
19 years old, Kylie and 27 years old, Tyga fell in love despite their huge age gap. Kylie stated in public that he was her first true love ever. Showing his immense love for Kylie, Tyga gifted her expensive Ferrari 458 convertible.
Tyga gifted Kylie Ferrari 458 convertible on her 18th birthday
Source: VH1 CELEBRITY
Sadly, this duo is not together anymore now as it is confirmed that Tyga has moved into a new home in the Hollywood Hills. He was reported partying nonstop and there was no sign of Kylie.
On the other hand, Kylie has stopped posting photos and videos with Tyga. Adding to this, they aren't seen together since March. Kylie is not even seen wearing the promise ring given by Tyga
Sad but true!!!
Kylie Jenner and BFF Jordyn Woods
Source: oxygen.com
Also Read: Kylie Jenner Opens Up About Her Relationship With Caitlyn Jenner
Also Read: What's rapper Tyga's net worth? See his house, car and girlfriend Gigi Hadid
The real reason behind Kylie and Tyga split
Well, the reason that's coming to us is that Kris persuaded Kylie to break up with Tyga. Kris along with the other family did not frankly approve of their relation in the first place because of the age gap between Kylie and Tyga.
Kris is against Kylie and Tyga's relationship
Source: Mirror.com
It was also reported that Kylie needed space as Kylie had been partying most of the time. The couple's on and off relation have topped the record and their breakup is hard to believe as they get back together after every fight.
Also Read: Kris Jenner advises Kylie Jenner to stay single for a while after her split with rapper Tyga
Their first break-up occurred in November 2015 (on Tyga's 26th birthday). But later things worked out and they were seen together in the 2015 American Musical Awards. Again, on May 2016, they split up while Tyga was rumored to be cheating on Kylie with the Brazilian model Annalu Cordoso. But, again they soon got together and were seen with each other in June.
Blac Chyna is also one of the main factors that affected the couple's relationship. Before falling in love with Kylie, Tyga was already married to Blac and they even had a son together named King Cairo Stevenson.
The interesting part is that Blac Chyna is now already welcomed to the family after being linked up with Rob Kardashian. They dated each other in January 2016. Now, the couple has a baby together and they are engaged.
Kylie's past love affairs
In 2011, in her early teens, Kylie was rumored dating Cody Simpson. Although this made the news headlines, they did not confirm about their relation.
Kylie with Cody Simpson
Source: FAMOUSFIX
Back in the spring of 2013, rumors of Kylie and Jaden Smith love affair spread while they were spotted in the movie theater and also in Kim's wedding. You guys surely know him as he is the son of the renowned actor, Will Smith.
Kylie with Jaden
Source: Teen.com
She was seen hanging out with Justin Beiber and rumor started that she was dating him. The news took the major attention when Selena Gomez unfollowed Kylie on Instagram.
Kylie with Miles Richie
Source: Teen.com
Then her affair rumor with Miles Richie got viral which lasted from July 2014 to September 2014.
Tyga's past relationships
Tyga was first linked up with an American rapper and singer, Kiely Williams in 2007 that lasted for one year.
Kiely Williams
Source: FAMOUSFIX
Then again he was linked up with Chanel Iman till 2009.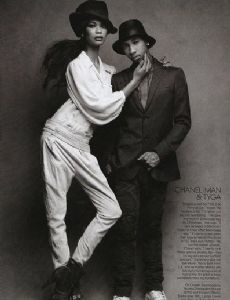 Chanel Iman and Tyga
Source: FAMOUSFIX
Then he had an affair with an American actress Logan Browning for almost three years from 2009 till 2012.
Tyga and Logan Browning
Source: FrostSnow
He was then in a relationship with Blac Chyna in 2012 to 2015 with whom he got engaged, but their relation also could not last longer.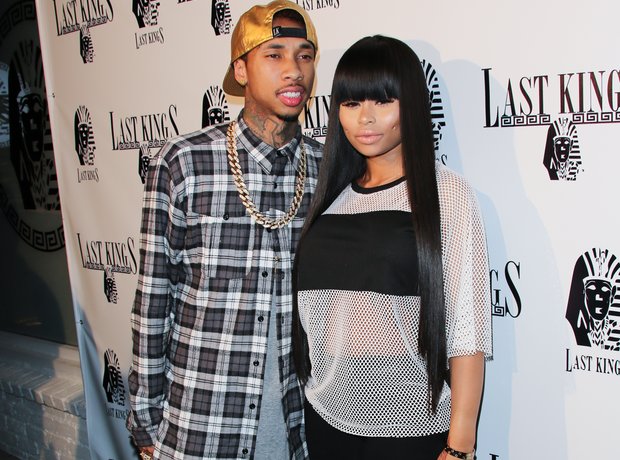 Tyga with Balc Chyna
Source: Capital XTRA
If we take some time to look at the history of their relationship we could find that they had always taken some time to reset the relationship and eventually got back together. So, for now, all you can do is pray and wait for them to be together even though the wall between them is lifted up so high.
Kylie Jenner and Tyga
Source: wetpaint.com
We hope the relationship of Kylie and Tyga would get back in the same place. Finger crossed!!