Willie Robertson is an American TV personality and businessman best known for his appearance in the TV show Duck Dynasty, alongside his wife Korie Robertson, who is also a reality TV star. Willie is also a hunter, an author, and an outdoor lover. The father of 6 kids is also the CEO of Duck Commander.
The 45-year-old businessman and celebrity have been in the duck-call business since his childhood along with his brothers. The business was started by Phil, his father. He also grew up hunting and spending his times outdoors, which is the main reason he loves the outdoors.
Here we are going to look at the TV personality's career and net worth.
Willie Robertson's career and love for hunting and outdoors
Willie was born on 22nd April 1972 to father Phil and mother Marsha. The Louisiana-born TV personality grew up with two elder brothers spending most of his time outdoors and hunting. It is one of the reasons he has a passion for hunting.
During his childhood, his father ran a business called Duck Commander and Willie was certainly the one who provided the majority of his time to the company.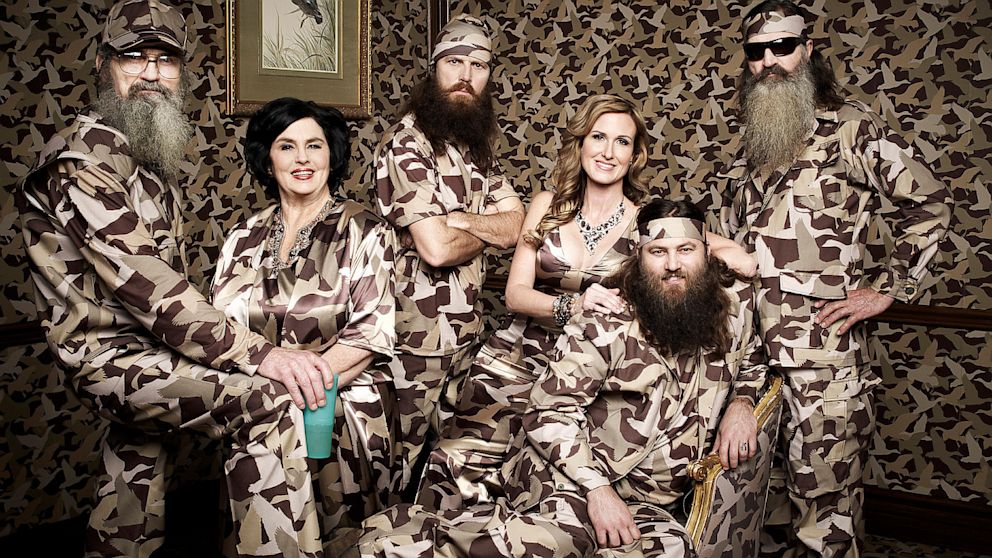 Duck Dynasty
Source: ABC News
Willie, who has 6 children, is best known for his style of beard. He started his career in TV through 2010's Billy the Exterminator. Apart from his best-known TV show Duck Dynasty, which started in 2012, Robertson is also known best for his appearance as himself in 2013's Last Man Standing and his cameo in 2014's God's Not Dead.
Willie
Source: Buck Commander
In 2015, he also made an appearance in Whose Line Is It Anyway. Moreover, in 2014, Willie was honored with an inaugural Governor's Award which was presented to him by Bobby Jindal who is Louisiana's Governor.
In the same year, he was also an honored guest at 2014 State of the Union Address which was hosted by former US President Barack Obama.
How much is Willie worth?
The estimated net worth of TV personality cum businessman Willie Robertson, who is currently married to his wife Korie, as of 2017 is $10 million. Around 2015, his estimated net worth was $20 million, which means that his net worth has certainly decreased.
He was also said to earn a massive $2 million yearly in 2015. The main source of his net worth is his family business, the Duck Commander company, which is a multi-million dollar empire. The company itself is the reason for TV show Duck Dynasty to exist today. So, it can be considered one of the main sources of his income.
In 2016, Willie also endorsed then presidential candidate Donald Trump and also gave a speech in his favor.
Willie's BMW
Source: Born Rich
Talking about his property, Willie owns a beautiful house in Louisiana which cover a massive 21.5 acres. it also features an outdoor swimming pool and Mediterranean design. He also owns a Mercedes Benz GS50 and a BMW.