Nothing is impossible, and the statement is hugely proven by this amazingly talented guy who made a meteoric rise in the Fashion World in spite of limited chance being a small country's boy.
You know who we are talking about? He is none other than a darling of the New York Fashion world, Prabal Gurung who is an American Fashion Designer of Nepalese descent. Prabal is a renowned fashion designer, and his collections are worn by some of the world's most famous and influential women.
From the first lady to the Duchess of Cambridge everyone loved his designs and flaunted his designer clothes. Celebs Ophrah Winfrey, Michelle Obama, Lady Gaga, Sarah Jessica Parker, Kate Hudson, Scarlett Johansson, Selena Gomez, Jessica Alba, Priyanka Chopra, and many more celebs have high praises for Prabal Gurung after wearing his designer dresses.
Despite coming from a country where Fashion Industry is not that big, he has made his name in Hollywood. How did he make it possible? If you want to know his journey throughout his Fashion industry, stay with us.
Prabal Gurung's Early Life and Education
The 38-years-old gorgeous man Prabal Gurung is a Nepalese American and was born in Singapore to Nepalese parents. Later, he moved to Nepal with his parents and he grew up in the capital city of Nepal, Kathmandu.
He completed his high school education at St. Xavier's School and then went to India for his higher studies. He studied Hotel Management from the National Council of Hotel Management, Catering Technology, and Applied Nutrition, Dadar, Mumbai. Afterward, he began his designing career at New Delhi's National Institute of Fashion Technology.
The Nepalese-American Fashion Designer Prabal Gurung
Source: Hollywood Reporter
From the time then, he dedicated his life to fashion designing. He did not miss a single chance to work with the famous fashion designers. He participated in several local productions and fashion houses with Manish Arora, who is a famous Indian fashion designer. He then joined in the fashion shows in Melbourne and London as the stylist assistant.
Also Read: Lady Gaga and Taylor Kinney broke up. Know about her love affairs and dating rumors
Prabal story from Nepal to Global Fashion Stardom; Began his Career with the New York City
In 1999, Prabal interned in New York City with Donna Karan. He participated in the first year's competition in Parson's School of Design and won "The Best Designer" title.
He then joined Cynthia Rowley's fashion team for two years. His hardships and dedication paid off, and he got the huge chance of becoming design director at Bill Blass where he worked for five years.
After successful years in Bill Blass, he then launched his collection during New York Fashion Week in February 2009 at the FLAG Art Foundation in Chelsea.
Then he opened his first runway show in the Tents at Bryant Park.
The top 25 Red Carpet Designer in 2014 by The Hollywood Reporter & the Billboard Magazine
Source: Gagapedia
His clothes and designs achieved immense hits that the Hollywood superstars such as Jennnifer Lawrence, Emma Watson, Anne Hathway, Jennifer Hudson and so on, have already featured in his collection dress.
Also Read: Scarlett Johansson becomes Hollywood's highest paid female actress of all time
Awards and Honours received by Prabal Gurung
Prabal was the recipient of the Ecco Domani Fashion Fund Award in 2010. In the same year, he got nominated for the CFDA Swarovski Womenswear Award.
The CFDA Fashion Incubator chose Prabal by the prominent fashion editors, retailers, designers, and business people from 2010-2012.
Latest news says that Prabal is launching a Spring '17 collection with Lane Bryant this year, 2017. Here's the picture of them together!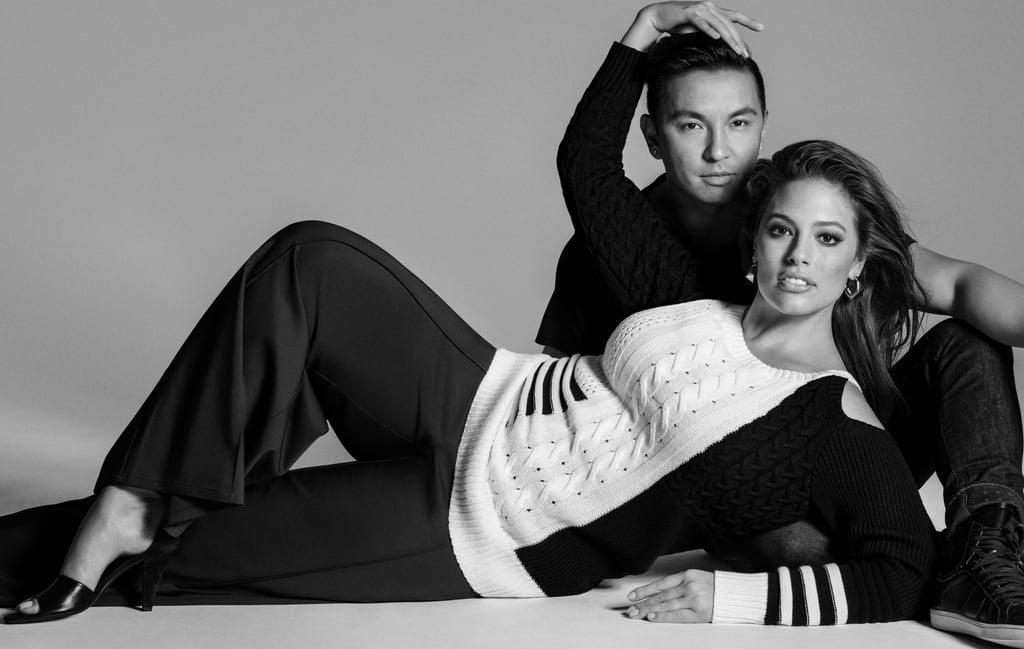 Prabal Gurung & Lane Bryant launching their collection together
Source: PopSugar
Best wishes to them!
He also became the runner-up in the CFDA/Vogue Fashion Fund.
Currently, Prabal worked with the well-known artist Rye-Rye (singer), where he showcased his collection.
Also Read: Actress Jessica Alba Married her boyfriend, Cash Warren in 2008. Know about her husband and children.
Prabal made into the Hollywood's Top 25 Red Carpet Designers in 2014
One of his biggest achievement is he got selected as Hollywood's Top 25 Red-Carpet Designers by The Hollywood Reporter & Billboard magazine in 2014.
In the list, his name came with A-list designers like Francisco Costa (Calvin Klein), Karl Lagerfeld (Chanel), Raf Simons (Christian Dior), Domenico Dolce and Stefano Gabbana (Dolce & Gabbana). Also Giorgio Armani (Giorgio Armani), Frida Giannini (Gucci), Nicolas Ghesquiere (Louis Vuitton), Donatella Versace (Versace), Miuccia Prada (Prada), and Michael Kors (Michael Kors).
Prabal Gurung, a runner-up in the CFDA/Vogue Fashion Fund
Source: Hindustan times
Considered as one of the top tastemakers Prabal's brand is worth billion dollars.
His design wore by January Jones made golden memory at the Emmy's Red Carpet.
Prabal considers Sarah Jessica Parker (SJP) as his muse and says;
"My muse, aside from being a beautifully elegant and refined woman, is also astute, assertive and substantive. She is intelligent, has several meaningful and impactful interests, displays grace under pressure and is curious about the world around her. She is as alluring in what she conceals as in what she reveals. I can't think of someone that this applies to more than Sarah Jessica,"
He revealed his fundamental rules for the red carpet in the interview;
"My main priority is always to make the woman wearing my designs feel entirely self-assured,"

"Comfort is also crucial -- it breeds confidence."
He added;
"More than anything, aspiration is integral to the success of a luxury brand,"

"This is something the red carpet plays a big part in."
Here's his interview taken by CNN;
Michelle Obama is the turning point for Prabal as his position as a designer upgraded after she wore his off-the-shoulder red dress at the 2010 White House Correspondents' Dinner.
Michelle Obama at the White House Correspondents' Dinner.
Source: gettyimage
Prabal added saying that his dream came true and was extremely honored to work for Michelle Obama.
Also Read: Watch Missy Elliott and Michelle Obama carpool karaoke on 'The Late Late Show with James Corden'
Prabal Gurung's designs wore by (from left) Jennifer Hudson, Zoe Saldana, Priyanka Chopra, and Solange Knowles
Source: Hindustan times
He always gives his gratitude to all the popular faces who wore his designs and upgraded his work to the next level. But moreover, it's his hard work and unique creations that attracted the attention of the stars right? Thanks to him and his dedicated passion!
Check out Prabal's Fall Winter Collection of 2017/2018 in runaways! Exclusive!
He surely earned success in a fast pace at a young age, but he is the man who's "eyes are in the sky, but feet are always on the ground."
Prabal always has his stunning designs in the store. The celebrities and his fans will always be desperately waiting for his next surprise to arrive in the Fashion industry. All the best Gurung!!