Natalia Dyer is a young talent from the Unites States of America. She was born on 13 January 1997 in Nashville, Tennesse, she is just 19 years old now and has already been able gained huge fame in this young age among the American audience. Well, we are here to talk about this young and beautiful lady's love relationship. Do you think this gorgeous young artist is having an affair? or Is she single and isn't dating any young man? We collected some information for you all.
Natalia Dyer when gave her first screen appearance in the movie 'Hannah Montana: The Movie' as Clarissa Granger that was the moment she got instantly noticed as a very spontaneous actress. After this movie she got many chances to be in different other movie and show her real talent to the viewers.
Who is Natalia Dyer, cute boyfriend?
It will surely be hard for you to believe if we say that Natalia Dyer is single and isn't dating anyone. Okay, well it is right, we mean she is in a relationship. All right, she is currently dating actor Charlie Heaton who is known for playing the role of Jonathan Byers in the Netflix supernatural drama series Stranger Things.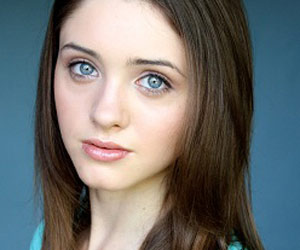 Natalia Dyer and Charlie Heaton may have got closer as they are the co-actor being in the same series. Many people assumed that there was something going on between these celebs. Both Natalia and Charlie don't really prefer to talk about their private life. According to Lifestyle, this pair grew close after bonding together in Atlanta while they were filming the first season. But they prefer themselves showing as they are just good friends.
Natalia Dyer and Charlie Heaton
We sometimes ask ourselves why these people should keep their relationship a secret. Being in love with someone is something we should feel good about. And if they share about their happiness of getting each other every one of their fans including us will be happy to know about it too.
Natalia Dyer's career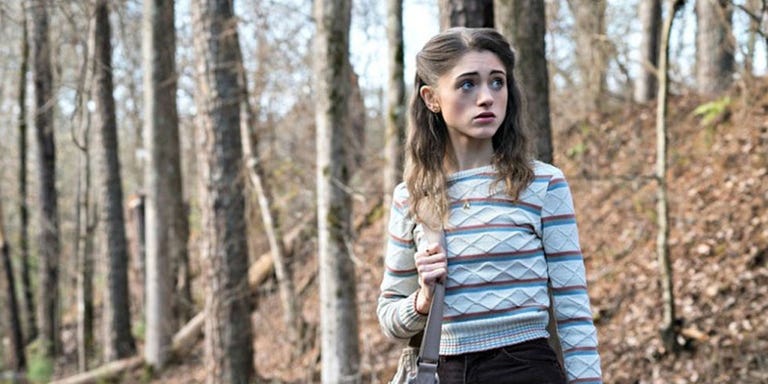 Natalia Dyer
Natalia Dyer is best known for her Nancy Wheeler character from the horror and mystery TV series 'Stranger Things'. After the 'Hannah Montana: The Movie' she got another role as Janie in 'Too Sunny for Santa' in 2010 followed by 'The Greening of Whitney Brown' as Lily in 2011 and 'Blue Like Jazz' as Grace in 2012. Later in the year 2014 she did two other movies 'I Believe in Unicorns' and 'The City at Night' as Davina and Adeline respectively.
Before getting her best-known role as Nancy Wheeler in the series 'Stranger Things' she did two films named 'Till Dark' as Lucy and 'Long Nights Short Mornings' as Marie in 2015 and 2016. Afterwards, she also did another movie in 2016 as Banshee in 'Don't Let Me Go'.