Falling in love is one of the most joyful blisses of life; However, not all relationships succeed. Among the long list of broken celebrity affairs, actress Kirsten Dunst got her name listed last year. She was dating her co-star Garrett Hedlund from 2012, but they are no more together.
Kirsten Dunst and Garrett Hedlund have ended their four-year-long romantic relationship. Let's find out more about the couples' romance and dating history:
Kristen Dunst and Garrett Hedlund dating history
Kirsten and Garrett's breakup surprised everyone because the pair looked like couple goals when they attended the 2016 Golden Globes together. They looked delighted and gave no hint of disputes between them.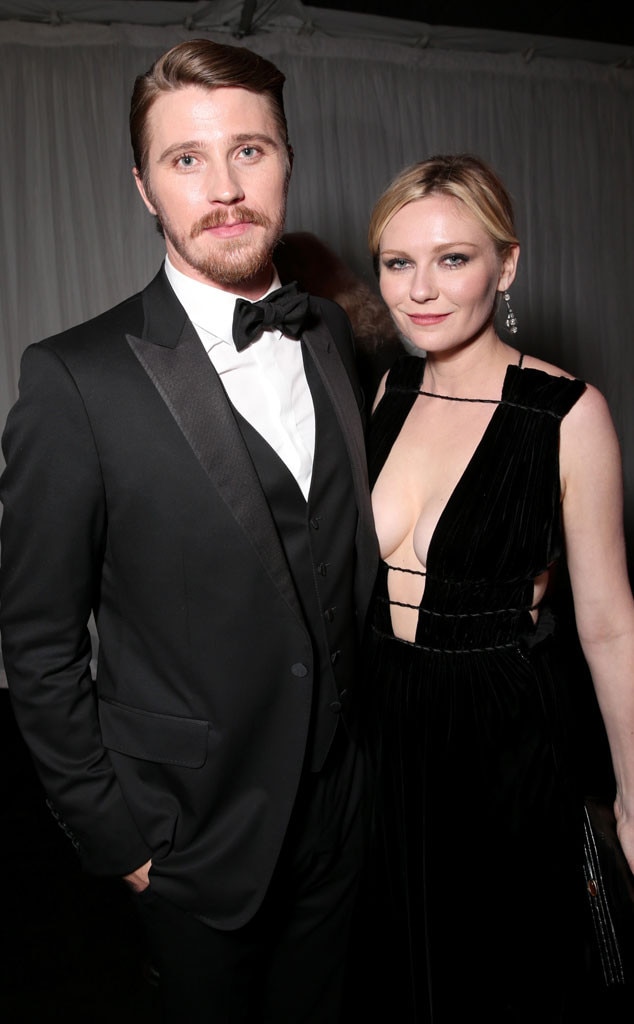 Kirsten Dunst And ex-boyfriend Garrett Hedlund
Source: Eonline
In an interview with Town & Country, the Fargo star had revealed that her relationship with her boyfriend was in great terms. She also said that Garrett feels like a family to her because of their same age and similar backgrounds.
Kristen Dunst was so near to becoming pregnant
The actress also opened up to Red U.K. by saying that she was thinking of having a baby because pregnant friends surrounded her at that phase.
She said:
"I'm in baby mode because two of my really good friends are pregnant right now. Thirty-three is a good age to have your first baby."
Kristen Dunst and Garrett Hedlund first meeting
Kirsten met her boyfriend for the first time in 2011 on the set of Jack Kerouac's 'On the Road.' They appeared as co-stars then, but later their casual dates turned into a serious love affair.
Kirsten Dunst And with ex-boyfriend Garrett Hedlund
Source: US Magazine
Kirsten and the Pan actor's first date wasn't a cherished one. The pair had an early morning canoe ride date, but they fell out and had to swim in mucky water which was similar to golf-pond water.
Yet, Garrett won Kirsten's heart by his gestures which seem to impress Kirsten a lot. Kirsten shared a while ago that she likes men who have old-fashioned manners such as paying for the dinner and opening the door.
Kirsten Dunst And Garrett Hedlund Break up:
Sadly, Garrett and Kirsten are no longer an item. The reason behind the couple's breakup hasn't been revealed yet, and both of them has stayed silent on this matter. We hope whatever happened has happened for good. However, it's rather sorrowful that we won't be seeing Kirsten Dunst and Garrett Hedlund together anymore.
Also, read Kirsten Dunst in 'The Beguiled's' L.A. Premiere, Know about her Affairs and Relationship
For more updates, keep in touch with Frostsnow.