In a world where nothing is sure, there's one thing we can guarantee you is that Scott Speedman is a gorgeous man. Since the beginning of his career. He has appeared in various hits such as 'Underworld,' 'The Vow,' 'The Strangers' and so on.
The 41-year-old actor has managed to win the hearts of many ladies not just because of his career, but also because of his unfairly cute smile, awesome personality, and great physique.
Speedman is quite famous among girls because of his well-renowned affairs and relationships, but he is quite renowned for his relationship with Keri Russell. So who are the other ladies? Let's find out.
Keri Russell says Scott Speedman was a disaster
When Russel dated Speedman back in 1999, they were quite a talk of the town. However, Speedman accepts that back when he dated Russel he was a disaster of a boyfriend.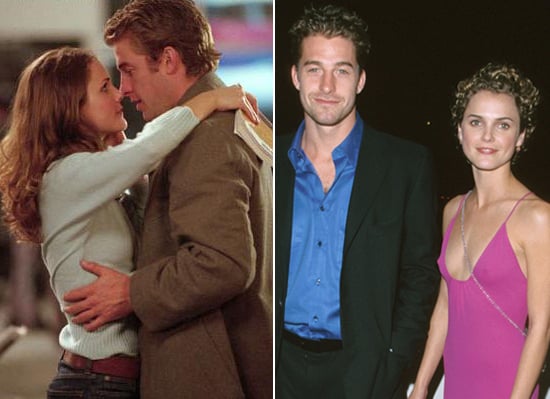 Scott Speedman with his ex-girlfriend Keri Russell during their 'Felicity' days
Source: Pop sugar
In an interview, he recalled a moment when he motivated Russel to accept her new haircut and come out. When she actually turned up Speedman couldn't help but freeze in half panic and half smile face. Russell also admitted that Speedman was her boyfriend in his 20s and, yes, a disaster.
Watch Keri Russell and Scott Speedman 'Felicity' reunion:
Scott Speedman hasn't changed a bit
The pair's relationship lasted only till 2002, but neither of them revealed the real reason behind their split. As of today, Speedman and Russell do not have any hard feelings between them, and they continue to be great friends.
Scott Speedman with his ex-girlfriend Keri Russell
However, Speedman revealed that not much has changed about his personality. This might be the reason behind his failed relationship with other ladies.
Scott Speedman relationship with other women
After his breakup with Russell, Speedman dated Ashley Scott in 2007 but separated in 2008. After that, he dated Teresa Palmer in 2011, but the pair parted ways in 2012. Similarly, Speedman's was also in a relationship with Camille De Pazzis from 2012 to 2014. In between the affairs, Speedman is said to have gone on casual dates with various other ladies including Kirsten Wiig in 2014 and Gwyneth Paltrow in 1998.
As of now, Speedman's relationship status is single. It seems like he is searching for the right one but hasn't found yet. Is his relationship not working with anyone because of the same reason that he had given about himself, he is a disaster of a boyfriend. We hope that is just a myth and Speedman ties the knot with his Miss right real soon.