We have talked about some famous journalists such as Barbara Walters, Mini Menon, Tom Brokaw and their net worth. It is always fascinating to know how much money these journalists make out of their career and everyday work.
Today, we have brought a similar story of David Shuster who is a renowned face in the field of journalism. Happily married to wife Kera Rennert, Shuster has a net worth of $5 million. The journey of his career has been pretty amazing. Let's find about it and his awards in details:
David Shuster's career in CNN and Fox
Shuster career as a journalist began from CNN after he became its assignment editor and field producer. During his work there he covered some major issues like the Persian Gulf War and the 1992 presidential election campaign.
David Sushter
Source: Twitter
After leaving CNN in 1994, Shuster joined KATV which is affiliated with ABC. Later in 1996, he became the Fox News Channel's correspondent of its Washington branch. While he was in the channel he covered major issues such as 9/11 attacks, Fox's coverage of U.S. military operations in Afghanistan, Clinton investigation, the Monica Lewinsky scandal, the Starr Report and the Senate impeachment trial, and so on.
David Shuster further career
He left Fox News in 2002 to join MSNBC/NBC. While in MSNBC, he reported Operation Iraqi Freedom, 2003 California recall election, 2004 presidential campaign, and much more.
David Shuster: Chelsea Being "Pimped Out?"
On 6th April 2010, MSNBC suspended Shuster for taping an episode for a new show on CNN without MSNBC's consent. From 29th July 2011, Shuster appeared as a guest-host of 'Countdown with Keith'.
Later, he worked as the channel's correspondent. He also hosted a political radio talk show 'Take Action News with David Shuster' on WPWC.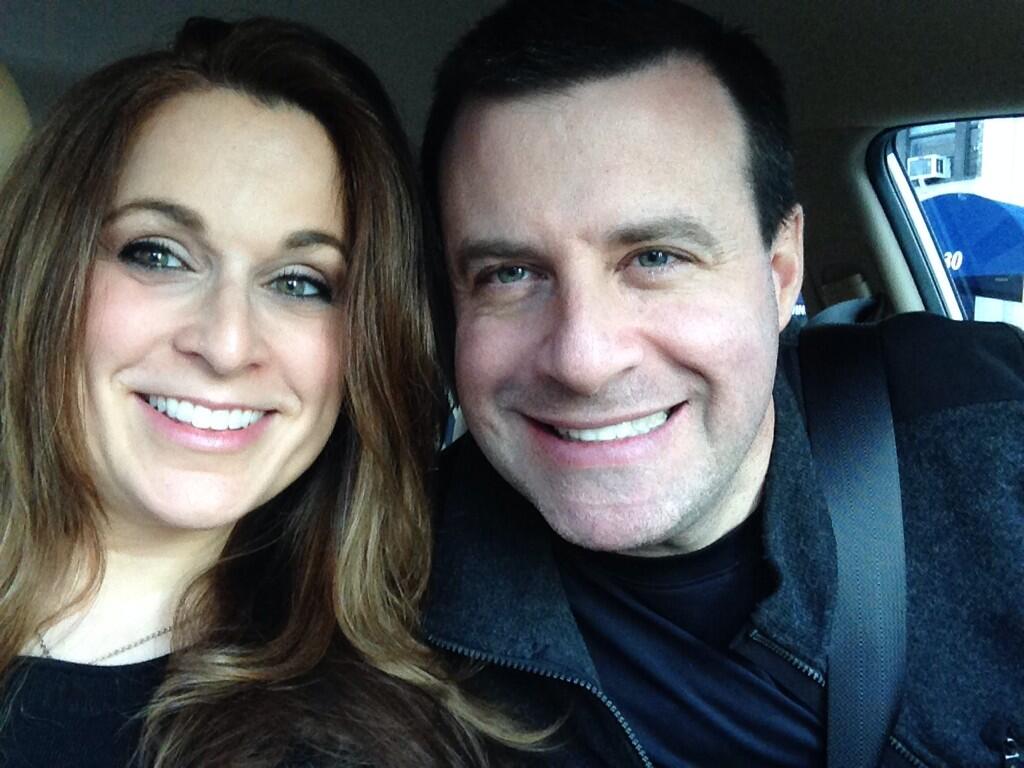 David Sushter with his wife Kera Rennert
Source: Twitter
In 2013, Shuster worked for Al Jazeera America on its show named 'Power Politics'. After the channel stopped broadcasting in the USA, Shuster began appearing on 'Morning Joe' on MSNBC.
David Sushter with a colleague
Source: Ad week
As of now, Shuster is the anchor and managing editor of the American arm of i24 News.
Awards won by David Shuster
Till date, Shuster has won two awards that are Emmy Award in 1996 and Disabled American Veterans' Bugle Award in 2006.
Although David Shuster is not as famous as other anchors, his career has been amazing. He has worked in most of the top level news agencies and channel. Even though Shuster has already accumulated so much money, we hope he will keep adding dollors to his net worth in coming days as well.