The fans of 'Fantastic Four' know that actress Kate Mara and Jamie Bell make up a great pair despite the movie was a disaster. The couple has not just been winning the hearts of their fans, but they have also won each other's heart. Today, we have brought such an overwhelming news that will make you jump with joy if you love seeing Mara and Bell together.
Well, Mara is officially off the market and the lucky guy who tied the knot with her is none other than Bell. So how was the couple's wedding? Let's find out more about it and their dating history:
Kate Mara and Jamie Bell wedding
Mara and Bell transformed their two-year-long love affair into a beautiful wedding over the weekend. They shared their joy with their fans through their social networking accounts. They both posted a photo that was taken on their big day.
Also read Actress Kate Mara Opens Up about her Love Affairs with Fiance Jamie Bel?l
Even though the image was a bit blurry with smoke all around, the looked really delighted as they shared a passionate kiss.
Kate Mara and Jamie Bell met 10 years ago
Although a lot of people believe that Mara and her husband's first encounter took place on the set of Fantastic Four, but the pair actually met way before that. In an interview with US Magazine, Mara explained that thespians met 10 years ago while appearing for a screen test where she had to kiss him.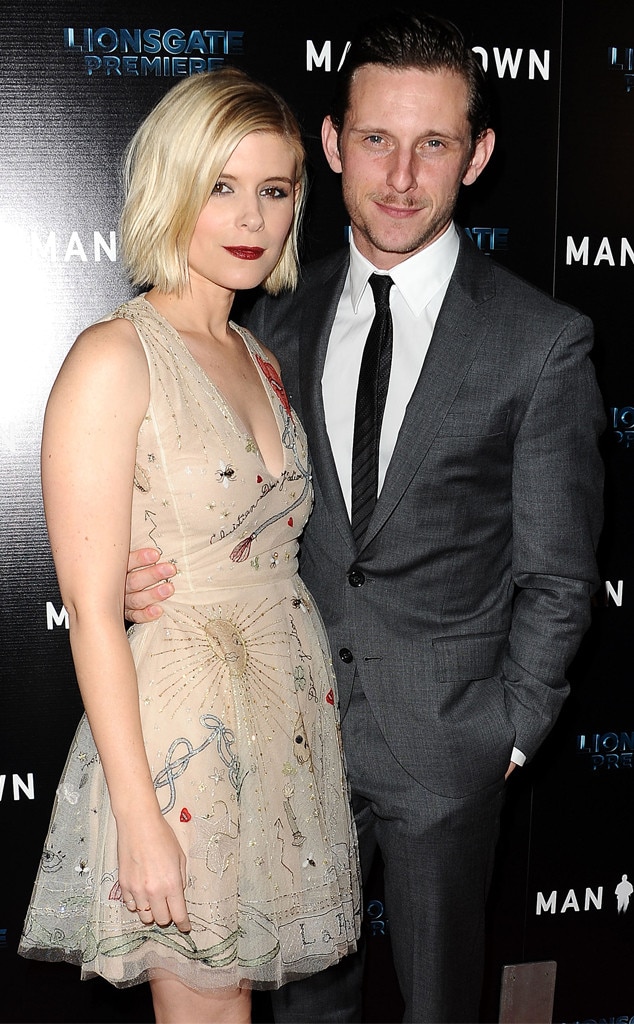 Kate Mara and beau Jamie Bell
Source: E! Online
The couple fell in love only during the Fantastic Four's press tour. They went public with their romance in May 2015.
Kate Mara and Jamie Bell's past affairs and relationship
Even though this wedding is Mara's first marriage, she has been in a very serious relationship in the past with Max Minghella. Minghella and Mara were 'The Social Network' co-stars who began dating in 2010. Yet, things didn't work out between them which eventually led to their split in 2014.
Kate Mara and former boyfriend Max Minghella
Source: Perez Hilton
Talking about Bell's side, he was previously married to his former wife Evan Rachel Wood, who is also an established actress renowned for her role of Dolores in 'Westworld'. Together, they welcomed a son in July 2013. Bell's marriage with Wood couldn't last more than 19 months.
Watch E!News report Kate Mara and Jamie Bell married:
Now that Kate Mara and Jamie Bell have already exchanged vows, we believe that they will never divorce because of their high level of compatibility. We hope the couple has happier days ahead of them. Congratulations to the newly wed!