After a controversial relationship with her ex-boyfriend, Chris Brown, the popular American actress, and model, Karrueche Tran seems to have moved on pretty quickly. She has recently been rumored to be dating the renowned American rapper, Quavo, a band member in Migos alongside Offset and Takeoff.
So, are Karrueche and Quavo dating or is the story untrue? Today, in this section, we will discuss how the dating rumors of the pair surfaced and the truth about them. Just stay with us.
Must Read - What is Rapper Quavo's Net Worth? Know about his Salary, Career, and Awards
Karrueche Tran And Quavo Dating? Love Affair And Relationship
No wonder! If someone is linked with Chris Brown, he/she will definitely grasp the limelight. Even, the 29-year-old model, Karrueche gained the attention after she became the girlfriend of R&B singer, Chris Brown.
Well, though she is no more in a relationship with Chris, her affair with him has definitely made her a sort of a celebrity.
Also Read - Karrueche Tran Granted Restraining Order Against Ex-Boyfriend Chris Brown, Her Affairs In Detail
Rumored boyfriend and girlfriend: Quavo and Karrueche Tran
Source: marriedwiki
These days whenever the actress is spotted with someone, paparazzi flock to her. And it looks like Tran has found a new love interest. But who? Well, he is none other than the popular American musician, Quavo. The duo recently was seen together traveling in the same car which has left their fans wondering about their relationship.
Possible boyfriend and girlfriend: Karrueche Tran and Quavo
Source: tmz
In addition, recently, Tran attended a Migos concert at the Gulf Coast Spring Fest in Mississippi and as per the report, she watched the Migos perform from backstage. After the concert, Tran exited with Quavo and fellow group members Offset and Takeoff.
Rumored boyfriend and girlfriend: Quavo and Karrueche Tran
Source: hollywoodlife
According to TMZ, the eyewitnesses told that Quavo and Tran even shared a romantic hug before riding off together in the same vehicle we were talking about earlier.
Here's the video. Enjoy Watching, Guys!!
So, whats the deal here? Are Quavo and Tran dating each other? Well, we just have to wait until they open up about their relationship.
Karrueche Tran's Controversial Relationship with Ex-Boyfriend Chris Brown
Chris must be cursing himself as he let a girl like Tran go away from his life that happened because of his abusive behavior towards her. Tran's recent dating rumor seems to be a big relief for her fans as she is now trying to move on from her controversial relationship with Brown.
Must Read - Chris Brown allowed joint custody of his daughter Royalty as he wins his battle against Nia Guzman
Former boyfriend and girlfriend: Chris Brown and Karrueche Tran
Source: wet paint
The not so loyal, 'Loyal' singer, Chris always gets himself in the news due to the knack of physically abusing his girlfriends. After the case of beating his ex-girlfriend Rihanna, Chris has always found himself in controversies. He even had to go to prison after he beat Rihana.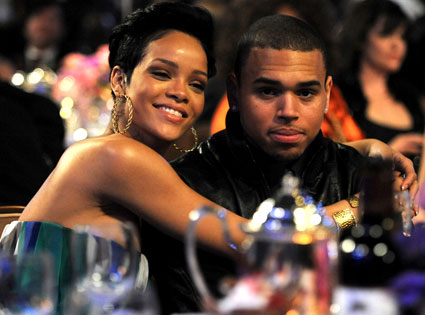 Former boyfriend and girlfriend: Chris Brown and Rihanna
Source: eonline
In a similar manner, Chris abused Tran physically which ultimately became the reason for their split.
Well, we hope Karrueche's recent rumored relationship tends to be true, and hope she successfully leads it.
For more updates, stay tuned with Frostnow.