The gorgeous American actress Karrueche Tran who initially rose to prominence for her love affair with R&B singer Chris Brown has now once become the center of attraction for the media.
But why?
Well, the 29-year-old hot and sexy model Karrueche Tran who broke up with him in 2015 recently granted the five-year restraining order against her ex-boyfriend Chris Brown after he warned her for physical violence.
Let's learn the controversial love story of Karrueche Tran in detail. Just stay with us.
Karrueche Tran Won 5-year Restraining order Against Her Ex-boyfriend Chris Brown
Web Series The Bay actress, Karruwche Tran finally granted a 5-year restraining order against Chris Brown. The order was granted by a judge from Santa Monica, Calif as Karrueche requested during a hearing on Thursday, July 11, where she shared voicemail messages and a threatening text from Chris Brown.
Ex-girlfriend of Chris Brown, Karrueche Tran
Source: the sun
The Claws star claimed Chris texted her threatening messages and also shared the message that read;
I'm not being nice to you no more, if I see you out in public again and I'm there I will make you hate me even more, don't be anywhere I'm out in public, I'm going to ban you from all events.
The text further read;
B*tch I will beat the s**t out of you'; and 'I promise you I will make your life hell'; and 'I can get my money back and I'm tired of playing games,
Affair And Dating Life of Karrueche And Chris: Their Controversial Relationship
The beautiful actress, Karrueche Tran first met Chris Brown when she was a personal assistant to a business owner. At the time, she was also working as a stylist.
After several meetings, the couple eventually began dating in 2011, however, their relationship was always a struggle because of the elicited relentless personal attacks.
Former boyfriend and girlfriend who dated for four years: Chris Brown and Karrueche Tran
Source: dailymail
Later, when Karrueche felt that she didn't want to be in the relationship with Christ, she broke up in March 2015.
Regarding their relationship struggles, TMZ reported, Karrueche claimed that Brown threatened to beat her and demanded her to return the diamond rings and other gifts he gave to her and when she refused he became aggressive. TMZ, further stated, Karrueche to have even claimed about Chris threatening to kill her and that he also harassed her friends.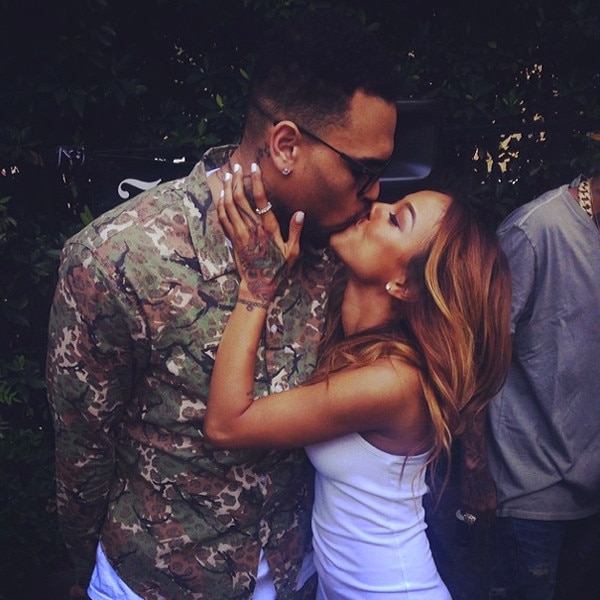 Former boyfriend and girlfriend: Chris Brown and Karrueche Tran kissing
Source: eonline
We would like to inform you that Chris Brown carries a history of his violent behavior against partners. It was in 2009 Chris was arrested because of his savage attack on his ex-girlfriend Rihanna.
Former boyfriend and girlfriend: Chris Brown and Rihana
Source: dailymail
But Rihana never testified against Chris in court.
After the tragic relationship with Chris, do you think that Karrueche Tran will again get close with anyone emotionally? Drop your views on the comment section below.