Television personality Kaitlyn Bristowe gained fame when she appeared as a contestant on ABC's 'The Bachelor'. Bristowe is a gorgeous and charming lady who is engaged to Shawn Booth.
Even though it's been quite a while that the two got engaged in May 2015 they haven't tied the knot yet, but we believe that they might do that soon.
Let's have a closer look.
Kaitlyn Bristowe says boyfriend Shawn Booth is her type
Bristowe met the man of her dreams during the reality show, 'The Bachelor' as Booth was also a fellow contestant then. Bristowe and Booth's relationship is one of a kind because we've only known a few incident where reality show love affair turned into real. The pair seems to be very much into each other.
Image: Kaitlyn Bristowe and Shawn Booth
Source: daily mail
During an interview, Bristowe opened up saying that Booth is totally his type of guy and she didn't know she had a type before she met Booth.
She further said:
"Everyone asked us how it was going to be when the fancy extravagant dates were over and the cameras were off, and we both agreed that we couldn't wait for that. It has only gotten better."

Image: Kaitlyn Bristowe and Shawn Booth
Source: Perez Hilton
Kaitlyn Bristowe and Shawn Booth relationship
Time and again Bristowe posts some amazing photos on her Instagram. The amazing couple looks more than happy with one another, which is a proof that there are no hints of separation between them.
Kaitlyn Bristowe and Shawn Booth wedding plans
Even though it's going to be almost a year post their engagement, Bristowe and Booth haven't got hitched yet. During an interview with People, Booth revealed that he and his fiancée are too busy and they like the feeling of being engaged. However, he even clarified that they would start planning by the end of 2016.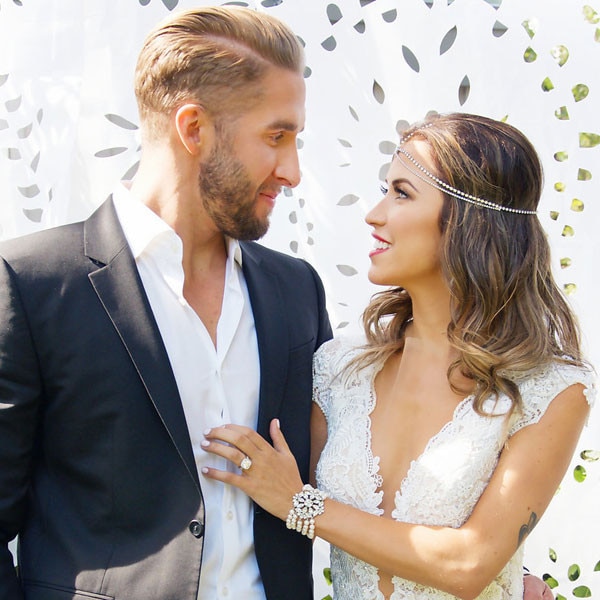 Image: Kaitlyn Bristowe and Shawn Booth
source: eonline.com
You might be amazed to know that the adorable couple nearly got married when they were in Vegas for a weekend. They thought of exchanging the vows at a chapel. However, if they had done so, ABC might have sued them as ABC have the first right.
Image: Kaitlyn Bristowe and Shawn Booth
source: people.com
If you guys want to stay more in touch with the Bristowe and Booth couple, a good idea is to check their social media as Booth said:
"So yeah, we haven't started planning yet. We're just enjoying being engaged and things are great and if you follow us on social media, you'll see we're all over the place. We're on a plane, like, every three days."
We wish the couple all the very best and hope they enjoy their time together.