If you guys listen to music, then you must have heard of Justin Timberlake, the Grammy-winning singer/songwriter who also acts and dances. He has already performed in the Half-Time Show of Super Bowl in the past. And now, he plans to do it again.
Sadly, though, like the last time when he performed in the Super Bowl XXXVIII, he is being surrounded by controversy all over again.
Read the article to know more about this.
Justin Timberlake's fans upset about his upcoming performance
Justin Timberlake, 36, is returning to the Half-Time Show after 14 years. He confirmed this news on The Late Night Show with Jimmy Fallon. This news was later confirmed by the National Football League.
Video: Justin Timberlake and Jimmy Fallon on The Late Night Show with Jimmy Fallon
Though this is good news for Justin's fans, not all are happy about it. Just after the news was out, a lot of people from all around the world expressed their anger in social media. It had to do with his past Super Bowl performance with Janet Jackson.
Justin Timberlake performing with Janet Jackson in Super Bowl XXXVIII
Source: Wet Paints
You might be wondering what happened back then. Well, keep reading.
Justin Timberlake's XXXVIII Super Bowl scandal
In 2004, when the duo was performing together, a wardrobe malfunction occurred, revealing Janet's nipple for a second. This event has now been immortalized as the "Nipplegate" scandal.
wardrobe malfunction during their performance in Super Bowl
Source: Spox
This scandal not only affected their popularity but also led the FCC to establish the now-standard video delay during live events. It also led to Janet being blacklisted by Viacom, MTV's parent company, and CBS. This incident was also held responsible for the depressing sales of Jackson's album Damita Jo.
Justin Timberlake and Janet Jackson apologized after malfunction
Source: People
So, Justin's fans have every reason to be angry at the news of his returning to the stage.
Did you know Justin Timberlake's net worth is $230 million?
Justin Timberlake's affairs, girlfriends, and marriage
A long list of women has been linked to Justin. He has been rumored to have had affairs with many celebrities such as Thaila Ayala, Olivia Wilde, Rihanna, Scarlett Johansson, and Alicia Keys. He has also been in a relationship with Cameron Diaz, Alyssa Milano, Jenna Dewan Tatum, Britney Spears, Tonya Mitchell, Veronica Finn and Danielle Ditto.
Know more about Justin's affair with Britney Spears.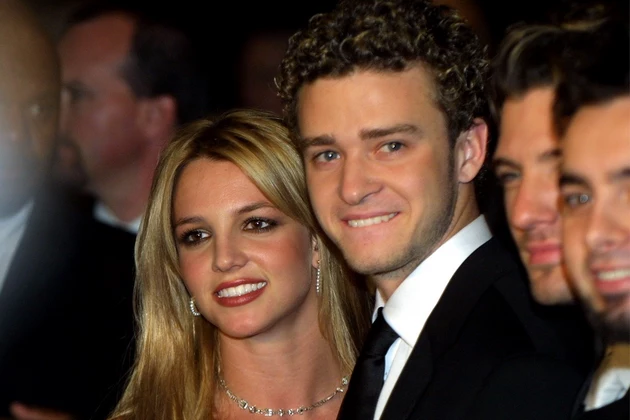 Justin Timberlake with his ex-girlfriend Britney Spears
Source: Pop Crush
Currently, Justin Timberlake is living a happily married life with his then-girlfriend Jessica Biel.
Know more about Justin Timberlake and Jessica Biel's marriage.
Now that his fans have expressed their anger, we can only wait and see what Justin decides. But we would love to see him perform live and, hopefully, without any controversy.