When we talk about the handsome and sexy pop and R&B singer, Justin Timberlake, women inevitably raise their voice in excitement. Women fans always wanted to know about his dating history and who wouldn't be interested in knowing such handsome hunk? So, today we are here to talk about Justin's past and current relationship.
Justin Timberlake has dated several beautiful women over a decade. Some of them are Saucy Cameron Diaz, Britney Spears, and Jessica Biel. The latter one became his wife. Among all of his love affairs, the relationship between him and Britney Spears created a huge buzz on the internet.
Did you know, after separating from Britney Spears, Justin also dated Jenna Dewan-Tatum? Know about their relationship.
American singer, songwriter, actor, Justin Timberlake's married life, and dating history
Timberlake married Jessica Biel in 2012, who is also an American actress. The adorable husband and wife couple have a child together, a son named Silas Randall Timberlake.
Husband and wife couple, Justin Timberlake and Jessica Biel, with their son Silas Randall Timberlake
Source: Daily Mail
The lovebirds met for the first time in 2007 and dated several years before getting married. The couple faced some issues after their marriage and had an on-off relationship, but they never decided to file for divorce. That is how you define a true love. Even when you go through problems in life, you get back stronger.
Also Read, Justing Timberlake pays tributeas he mouns the death of the iconic singer, Prince.
The pair looks perfect together, and they seem to be living a joyous life. Often spotted at several public places, the couple definitely cares for each other and tries to spend as much time together.
Justin Timberlake spending time in public with Jessica Biel
Source: Daily Mail
Justin provides equal time to his family as well as to his career. Before Biel, Justin also dated several gorgeous women. To know more about his list of love affairs, scroll below.
Justin Timberlake's previous affairs
Justin's first love was the beautiful American pop singer, Britney Spears. They started dating each other in early 1999 when they met each other for the first time in the Micky Mouse Club.
The amazing couple drew millions of people's attention for some period, but as we know, nothing lasts forever. The couple broke up in 2002 after being in a relationship for three years. Their split story created a huge buzz in the media world.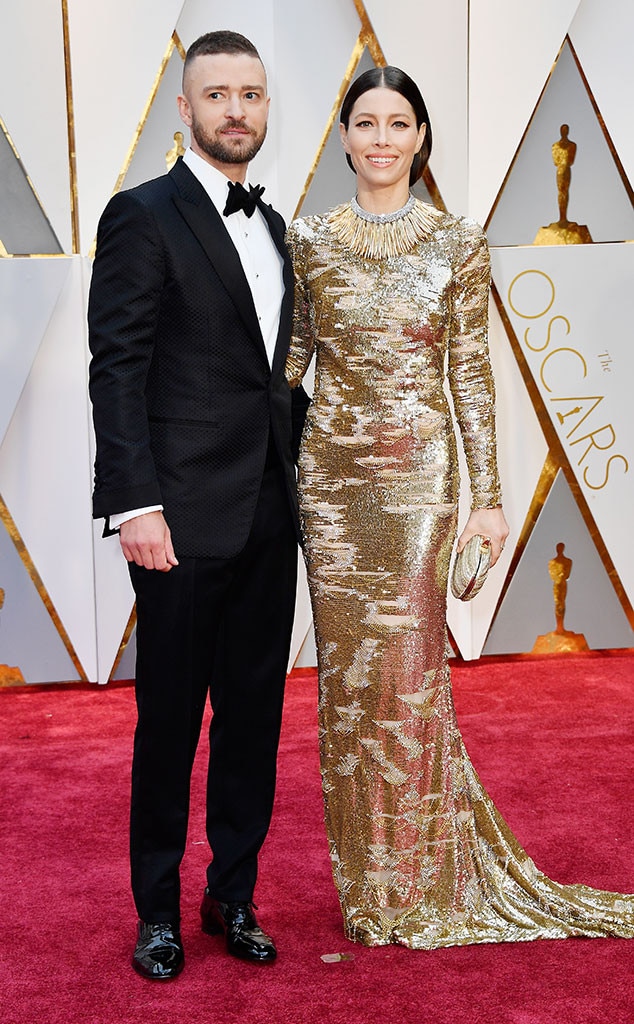 Justin Timberlake with his ex-girlfriend Britney Spears
Source: E! Online
Do you know why Justin and Britney separated? It's because Britney cheated Justin with another man. Want to know more details about their separation?
Check out the video
After his split with Britney Spears, Justin started dating an American actress and dancer, Jenna Dewan-Tatum. Both of them kept their relation low-key avoiding the limelight. It was only known after Dewan admitted on the television show " Watch What Happens Life" that she dated Justin during Justin's breakup with Britney.
Jenna Dewan-Tatum and Justin Timberlake, Jenna revealed that she once dated a famous pop singer, Justin Timberlake
Source: NY Daily News
Also, check out the video to know more
Jenna Dewan also confessed,
We dated, not that long, We were like friends.... that dated.
Jenna further added that they were just friends and nothing went further beside their friendly relationship.
Also read, Jenna Dewan and husband Channing Tatum married since 2009 but not without divorce issues.
Currently, the pop singer is living a happy life with his spouse Jessica Biel and their child, Silas Randall Timberlake. It has been approximately five years since their marriage. Want to hear a good thing? The couple doesn't have any divorce rumors. Quite an accomplishment for the Hollywood couple.
Here is a picture of his wife and children on the Mother's Day. Have a look.
We wish this couple gets success at every turn in their life and live a healthy long life. Thank you for staying with us. We will provide you as with further updates. Do tune Frostsnow.