Justin Bieber and Selena Gomez Attend Justin's Father's Wedding in Jamaica
---
Celebrity couple Selena Gomez and Justin Bieber, who have come closer in recent days, especially after Selena ditched her boyfriend The Weeknd, was spotted enjoying themselves at a private hillside villa in Jamaica on Tuesday. The couple was there to attend the wedding of 23-year-old Justin's father, Jeremy Bieber, and his girlfriend, Chelsey Rebelo.
Bieber was dressed in white as he stood by his father's side on Monday, when Jeremy and his girlfriend Chelsey Rebelo got married in a ceremony. A day later, on Tuesday, the singer appeared in a pink T-shirt.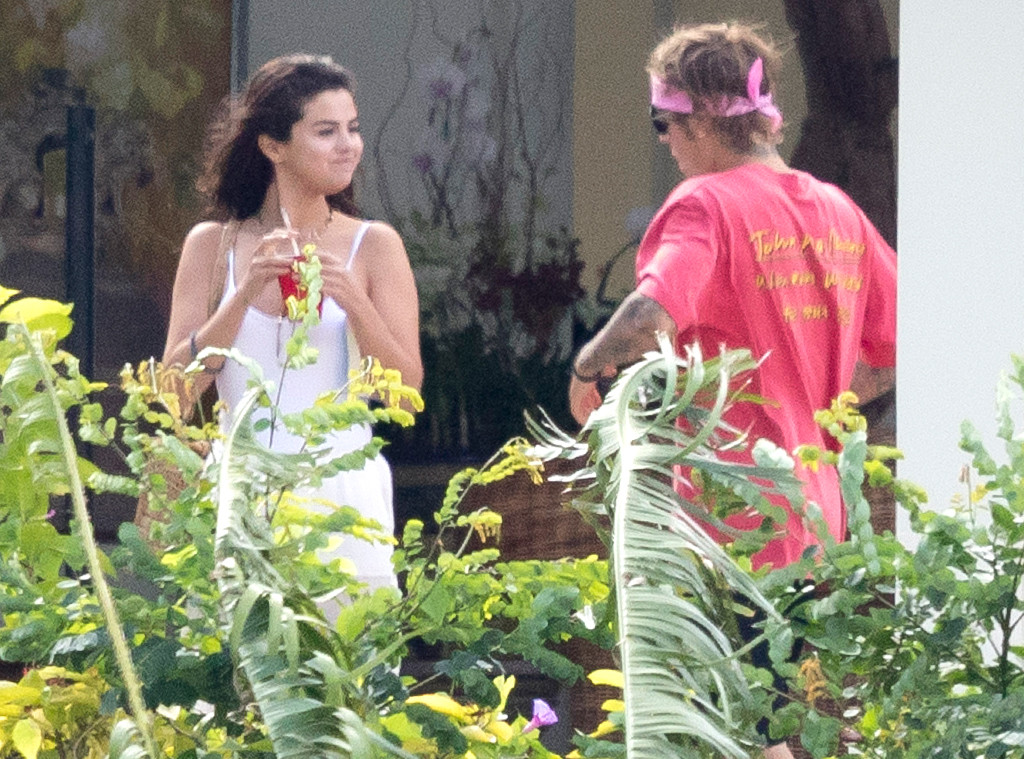 Justin Bieber and Selena Gomez at Justin's Father's Wedding in Jamaica
Source: eonline
Gomez, meanwhile, rocked in a white swimsuit and pants while mingling with Bieber's family.
Bieber and Selena's budding romance has become a source of contention among members of Selena's family, especially her mother, while Bieber's family is in good terms with his singer's girlfriend.
According to a source,
Justin's family doesn't hold any grudges against Selena. Justin and Selena have spent time with both of Justin's parents. They welcomed her back with open arms. Of course, Selena would be included in this celebration! She's known Justin's dad for years and he adores her.