MSNBC's Joy-Ann Reid is a very inspiring and very powerful host. This influential woman's heart is captured by none other than her husband, Jason Reid. Yes, she is married to Jason Reid, who is Discovery channel's documentary film editor.
The couple has been happily married for a long time now and they are not reported to have any kind of conflict in their relationship that can be an indication of their divorce.
American television host Joy-Ann Reid
Source: Getty Images
Well, let' get to know about the couple in detail. In this section, we will also discuss in detail about their married life and relationship. Just stay with us.
JOY-ANN REID'S MARRIED LIFE
Joy seems to be a very secretive woman. Thus, there is not much information available about when and how Joy and Jason got married. But, what we know about her is that she has three lovely children with Jason. By this information, we can assume that Joy and Jason have been married for a very long time.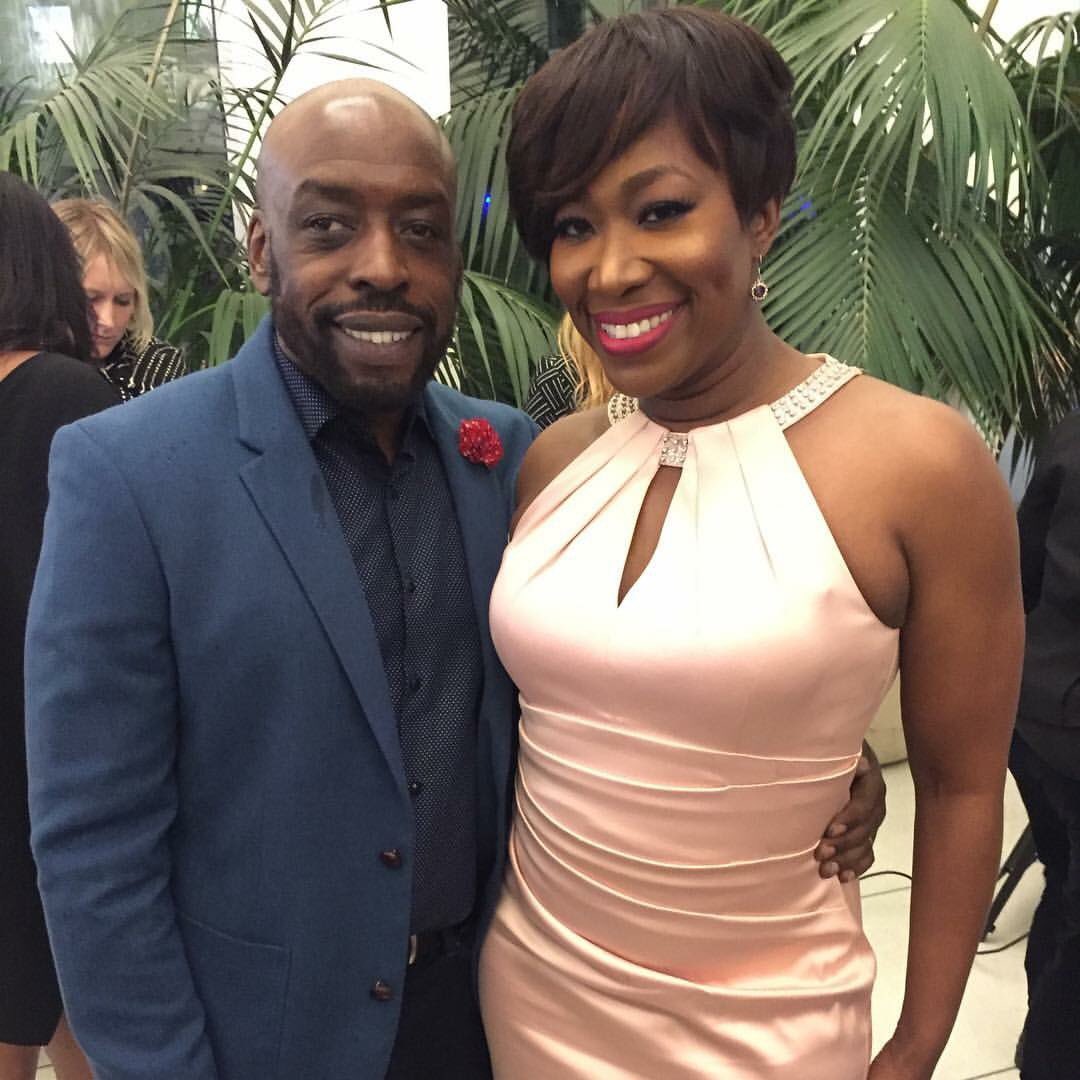 Joy-Ann Reid with her husband Jason Reid
Source: twimg

Joy is the perfect example of a woman who perfectly justifies "work/family balance". She has been very concerned about keeping her children out of media reach. Therefore, not even their names are known to the public.
IS JOY-ANN REID GETTING DIVORCE?
We all know how people working in media field fall in controversies often, but Joy is a woman who has never been associated with any debates. Her married life with Jason is running very smoothly. Their personality is as matching as their names.
Image: Joy-Ann Reid
This couple seems to be very understanding, respectful and supportive towards each other. Thus, she has never been linked to any other man. Neither has she had any boyfriends or any affairs. Hence, we can say with no doubts that this amazing couple is not getting any divorce sooner or later. They have already shared a long marriage journey overcoming several ups and downs together.
The loving couple often spotted spending quality time along with their kids at various places.

MORE ABOUT JOY-ANN REID
Joy was born to a Congolese father and a Guyanese mother in Brooklyn and was raised in Denver. She is a 1991 graduate of Harvard University. She majored in film studies. She is best known for being the host of "The Reid Report" on weekdays at 2 p.m. on MSNBC. Besides that, she is also a national correspondent and a generous political commentator. She has also written a book named Fracture: Barack Obama, the Clintons and the Racial Divide which was published by Harper Collins on September 8, 2015.
For more information stay tuned to Frostsnow.com