The news which has been making headlines for weeks has considerably gained wide attention and curiosity all over the world. Fox News host Megyn Kelly revealed the news that the President-elect Donald Trump claims regarding the illegal voting to be untrue.
Megyn Kelly was quick to throw some serious shade on Donald Trump for pushing debunked voter fraud claims as truth for which Trump yelled at her over a story Kelly was reporting.
The people all over the world are really curious to know the truth as there arise a lot of questions regarding Donald Trump's claim about the fraud that has engrossed the mind. Don't worry, we are here to show you the true fact. Just stay with us.
Also Know: Author Douglas Brunt's wife Megyn Kelly blames Fox News CEO Roger Ailes for sexually abusing her?
Megyn Kelly revealed about Donald Trump's Fake voter Fraud
The journalist with $15 million net worth, Megyn Kelly reported that the billionaire real estate mogul said that there was voter fraud going on in three other states, he believes held bias in favor of Hillary Clinton.
Months after Trump savaged Kelly, Donald Trump tells Fox News anchor Megyn Kelly that people who are bullied "gotta get over it" and fight back.
Video: Megyn Kelly Takes on Trump
Including this, Election officials, leading Democrats, and even a prominent Republican have blasted President-elect Donald Trump after he spread allegations of voter fraud and targeted a trio of states with his false claim.
Video: Trump blasted for false election fraud claim
Trump listed California, Virginia and New Hampshire and was surprised that why isn't the media reporting on this?In a follow-up tweet, Trump said that the only reason he lost the popular vote was due to millions of illegal immigrants voting for Clinton.
Trump first alleged that millions of undocumented immigrants voted against him and later directed the inaccurate charges at California, Virginia and New Hampshire. Neither Trump nor his transition team has responded to requests to explain what he meant or provided any evidence.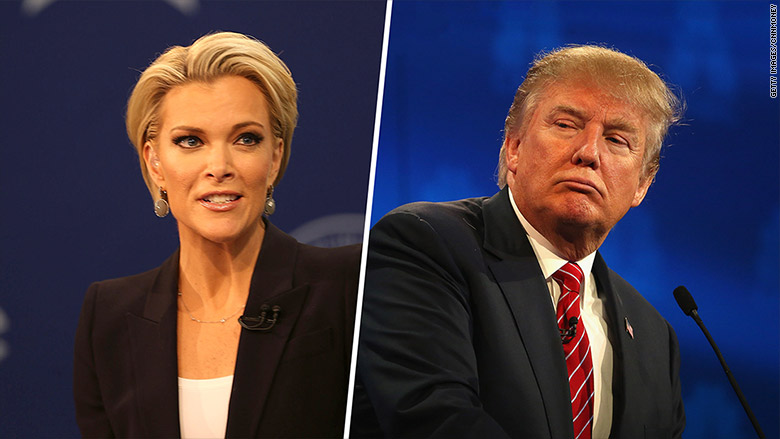 Kelly's debate with Trump
Source: Turner
It was very surprising to the people all over the world that Trump is about to defend himself in the election that he won.
Kelly later pressed Pierson on why Donald Trump would have to create unproven propaganda to defend himself in an election that he won.
Pierson was only able to point to a select few examples of voter fraud, which Kelly quickly dismissed, before asking that why he want anyone looking at anything when Trump's team won. And she added that Why does Trump have to make up information that he also won the popular vote, which he lost.
As Kelly was making her comments, Donald Trump lashed out on Twitter in a multiple-tweet attack directed at CNN's Jeff Zeleny, who had previously debunked the aforementioned claims. The president-elect referred to Zeleny as a "Bad reporter" and informed CNN to "do your job" in a series of re-tweets.
Now, Donald Trump continued his search to fill the remaining spots in his cabinet and administration. Let's see how the case will turn, only time will tell us.