They announced their engagement in May, and now they are a happily married couple after conducting a romantic wedding ceremony in Arkansas. They are one of the cutest couples ever: Joseph Duggar and Kendra Caldwell.
Let's learn the story in detail. Here, we will also talk about the love affair, dating life, and engagement of the pair. Stay with us.
Joseph And Kendra Married After Four Months of Engagement
Son of the famous American real estate agent Jim Bob Duggar, Joseph Duggar who began courting Kendra after six months of 'talking,' is the sixth member of the family to make it down the aisle. Yes, you read that right, guys!!
Joseph Duggar wedded his fiancee of four months Kendra Caldwell in a romantic ceremony on Friday, September 8 and the close-knit Duggar family came together to celebrate the special day.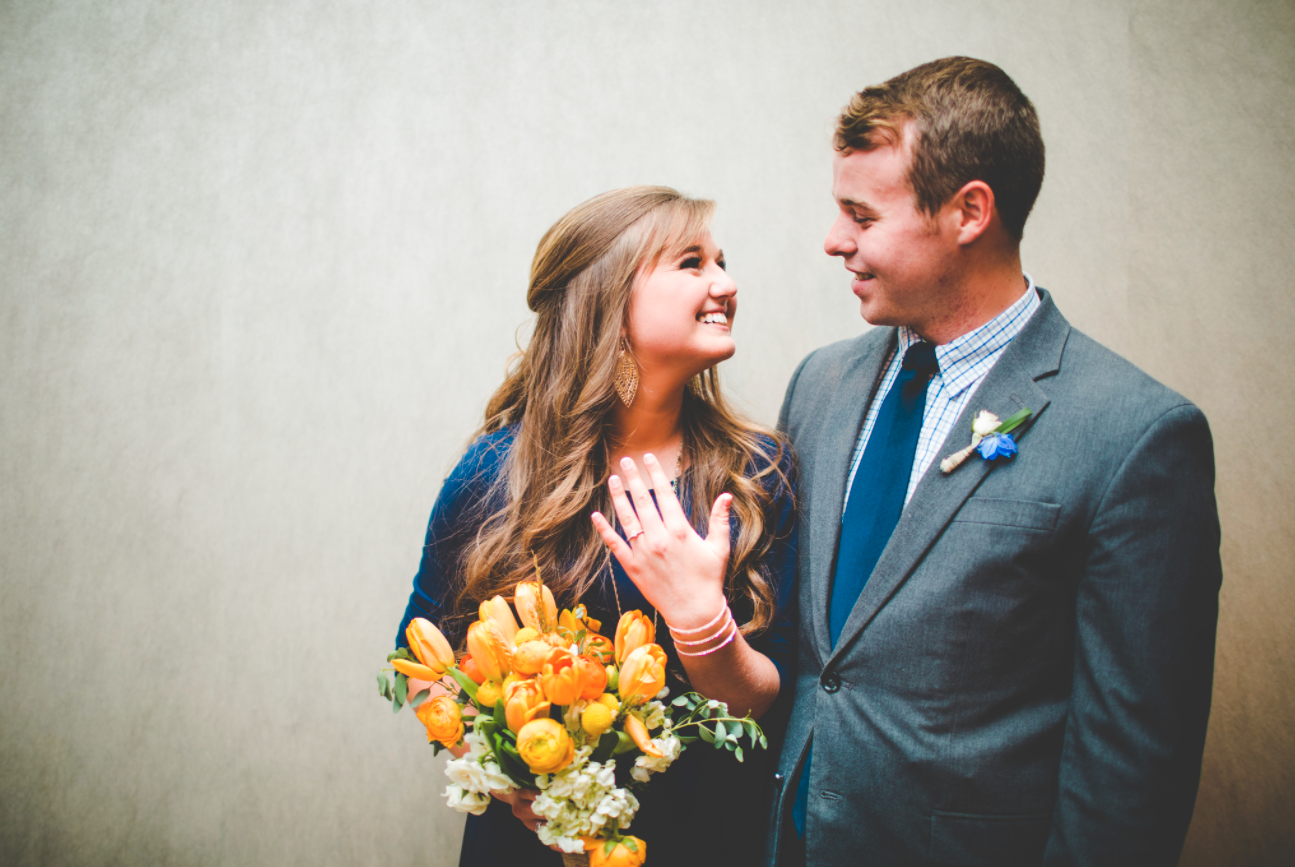 Kendra Caldwell with her fiance turned husband Joseph Duggar (flaunting her engagement ring)
Source: cafemom
As per the report of TLC, the couple tied the knot in Arkansas. Kendra's father, Pastor Caldwell, conducted their marriage. The wedding place decorated with the colors navy and blush gave a whole new environment, and the bride wore a sparkling gown while walking down the aisle.
Newly married husband and wife: Joseph Duggar and Kendra Caldwell
Source: usmagazine
Joseph, 22, and Kendra, 18, first met at a church and bonded over the faith at a very young age. In regards to their first meeting, Joseph once quoted:
Our families are close friends through church, and this has allowed Kendra and me to get to know each other. She's the best!
Happily married husband and wife: Joseph Duggar Kendra Caldwell
Source: thehollywoodgossip
The pair confirmed their courtship in March, and the TLC reality star proposed Kendra at his sister Joe-Anna Duggar's wedding in May.
Here's a beautiful picture of their engagement, guys, check it out.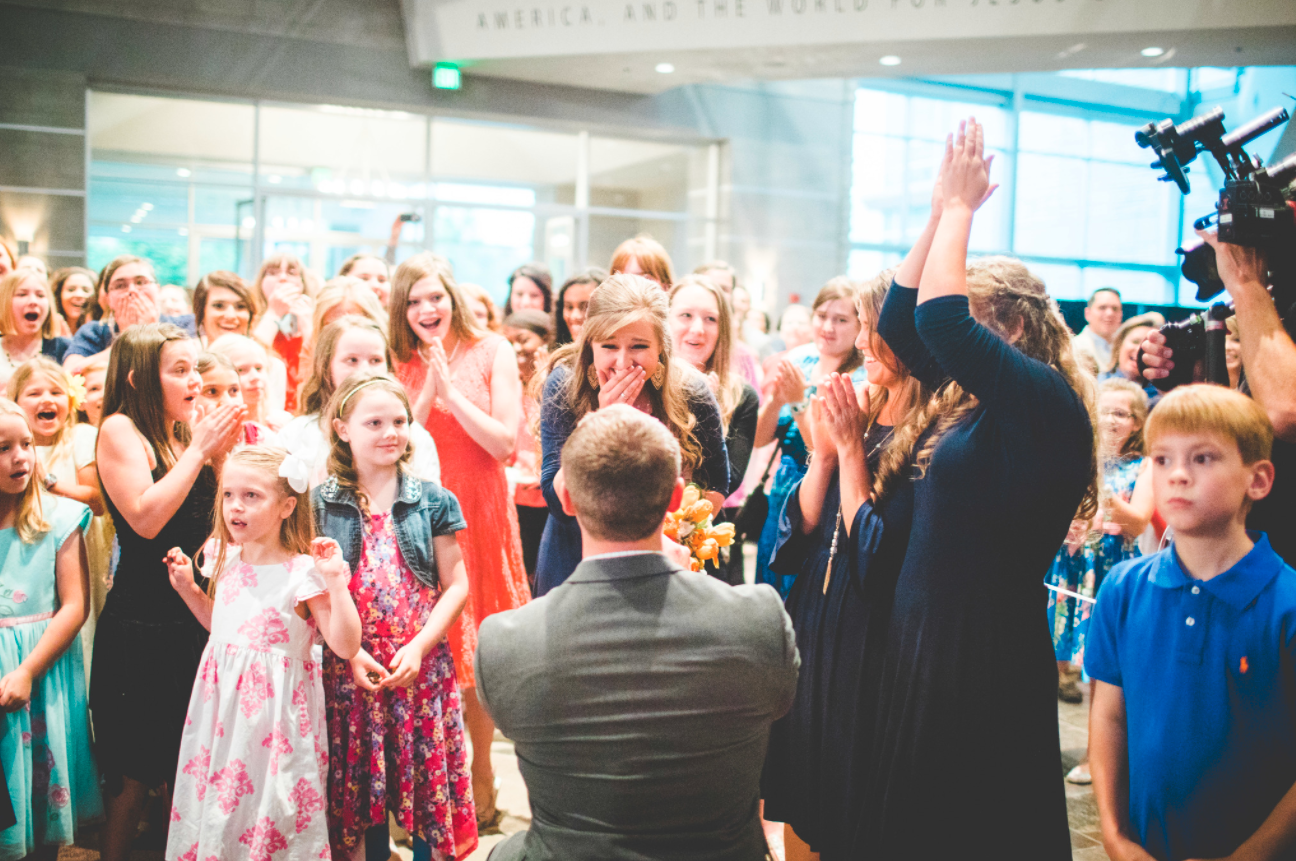 Joseph Duggar proposed Kendra Caldwell on at his sister Joe-Anna Duggar's wedding
Source: tlc
At the time, the bride and groom wrote on the Duggar family's website:
We are so excited to be engaged and look forward to a lifetime together. We are so grateful for how the Lord brought us together, and we look forward to this special time of engagement and to some day serving Christ as man and wife.
Happily married husband and wife: Joseph Duggar and Kendra Caldwell (kiss)
Source: thehollywoodgossip
Check out the video in which you can watch the pair talking about their love and married life. Enjoy watching!!
We wish the couple all the very best for their future.
For more updates, stay connected with Frostsnow.