The 'All of Me' singer John Legend is married to supermodel Chrissy Teigen. This romantic couple's pair is envied by many. They have been married for 3 years already. Despite the years, their married life is going great. At present Legend and Teigen live together with their amazing daughter Luna.
John Legend and Chrissy Teigen's wedding
31-year-old Teigen got married to Legend on 14th September 2013 in Lake Como, Italy. Their auspicious wedding ceremony took place among 125 guests. The pair exchanged vows among family and friends. Renowned celebrities like Kanye West, Stevie Wonder, Brooklyn Decker and Quincy Jones attended their wedding.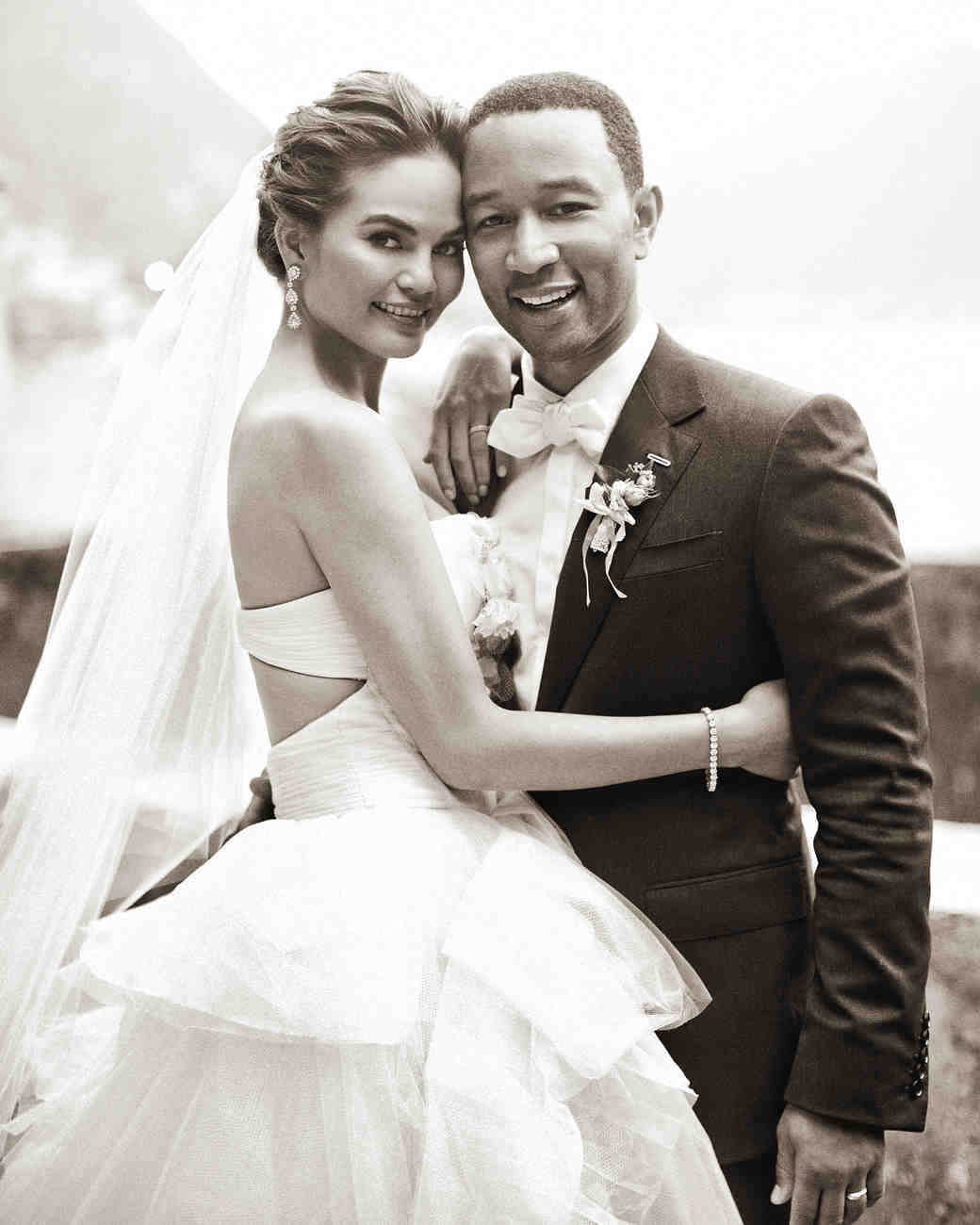 Image: John Legend and Chrissy Teigen during their wedding
It wasn't John Legend's love at first sight
Even though Legend and Teigen exchanged their vows in 2013, they knew each other for a long time. They met on the set of Legend's 2007 music video 'Stereo'. However, Legend admits that marrying beautiful Teigen wasn't his pre-plan. During an interview, he said: "I wasn't like, 'This is the woman I'm going to marry' from day one. For me, I'm the kind of person who needs to grow into that feeling. It was probably a couple of years in when I could already see us being together forever."
John Legend and Chrissy Teigen have a baby girl
Legend's hot wife Teigen announced that she was expecting the couple's first baby on 12th October 2015. She gave birth to Legend's daughter, Luna Simone Stephens, in April 2016. Their baby girl Luna was conceived through in vitro fertilization.
Image: John Legend with his daughter Luna
Legend's wife Teigen's Instagram is filled with amazing posts of her baby girl. Once, Teigen even bought multiple baby outfits like hotdog-outfit, banana-outfit, etc. for her daughter. She couldn't help herself so she posted all of the cute photos on her Instagram.
Baby Luna is as charming as her mother and as adorable as her dad. She is growing with so much love and care from both her parents.
Image: Chrissy Teigen with baby Luna
John Legend and Chrissy Teigen's relationship at present
Talking about Legend and Teigen's relationship, it is going perfectly. It has already been 3 amazing years of their togetherness as a husband and wife. However, it will be unfair if we measure their love in years. The arrival of a child in Teigen and Legend's lives has made the bond between them stronger. Despite being so busy, Legend has never cheated his wife. We mean, who would want to if someone has Chrissy Teigen in their life. Similarly, Teigen has also been a very faithful wife. The relationship between them is amazing and there is no rumor of divorce between them.
Image: John Legend and Chrissy Teigen during the AMA
What do you guys think about John Legend and Chrissy Teigen's relationship? Please leave a comment below.