Jodi Applegate is an American broadcast journalist best known for serving as an anchor for news stations like NBC News and MSNBC. She started her career anchoring for local stations. Born in Pennsylvania, United States, Jodi is also a TV personality and has worked as an actress in many television shows.
The 53-year-old has also worked as a host for C-SPAN on show Close UP and as a radio/ TV traffic reporter for Metro Traffic.
Jodi Applegate
Source: NYC Newswomen
Well, today we are going to talk about her love affair, marriage, and her children
Jodi Applegate marriage with husband Michael Kay
Jodi, who has an estimated net worth of $5 Million is currently married to TV broadcaster Michael Neil Kay, who has an estimated net worth of $3 Million. The duo started dating in September 2009 and dated for 10 months before getting engaged on 7th July of 2010.
Jodi Applegate with husband Michael Kay
Source: Greenwich Post
Later, on 12th Feb 2011, the duo got married after 7 months of engagement. The pair is married for the past 6 years, and they have a very amazing relationship.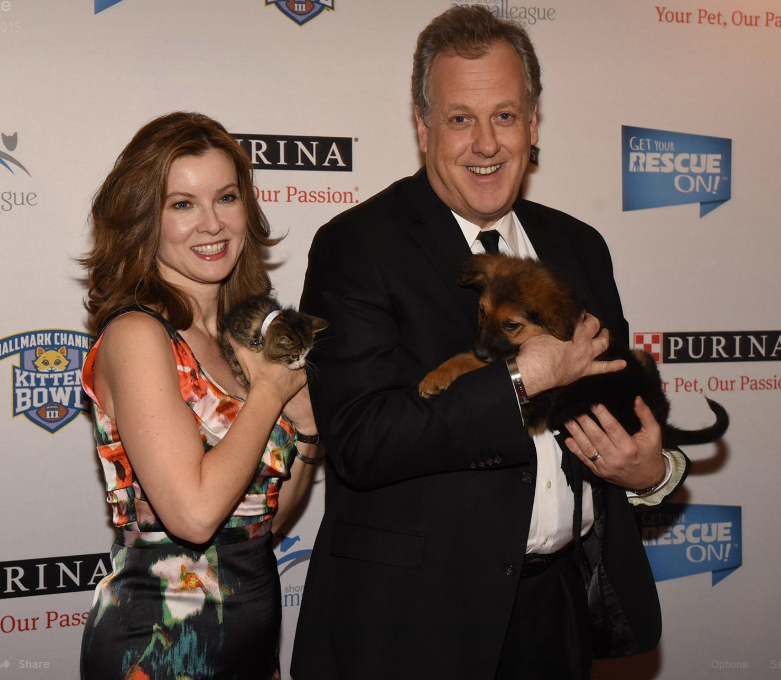 Jodi Applegate with husband Michael Kay
Source: Not Just Rich
Jodie is very open about her personal life and can be found sharing some lovely pictures of her family and friends on Instagram. But Michael is different as he only shares pictures related to his work. Family pictures can rarely be found on his Instagram.
Do they have any children? Their past relationships
Yes, the couple has two children. They had their first child, a daughter, Caledonia Rose Kay on 5th Jan of 2013, who is currently four years old.
Jodi Applegate with husband Michael Kay and newly born daughter
Source: Pinterest
Then, on 12th November 2014, they had their youngest child, a son Charles Applegate. Both of Jodi's children were conceived through the gestational surrogate.
Moreover, talking about their past relationships, Michael was not married before, and Jodi is his first wife.
Jodi, on the other hand, was married to Rob Nikoleski earlier. There is not much information about when they got married, or when they got a divorce. But we know that they do not have any children together.
We wish all the very best to the pair for their happy married life and their bright future.