Joanna Krupa is a Polish-born model and actress based in the United States. Best known for her appearances in popular TV shows like Top Model, Dancing with the Stars and others, she has finally moved on from her divorce and is currently engaged to her new beau Douglas Nunes.
The 38-years-old was born on 23rd April 1979 in Warsaw, Poland and has appeared in films and TV shows like The Dog Problem, The Man Show, Superstars, Scary Movie 4, etc., alongside Sarah Shahi, Scott Caan, Jimmy Kimmel, Vanessa Kay, and many others.
Know more about her ex-husband Romain Zago and their affair
Nevertheless, here we are going to take a look at her marriage with ex-husband Romain Zago, their divorce and her newly engaged relationship with beau Douglas Nunes. Let's find out more.
Joanna Krupa's ex-husband Romain Zago. Know more about their divorce
Joanna was previously married to her ex-husband Romain Zago, a businessman and nightclub owner. They started dating back in February 2007. They dated for quite some time, and their relationship reached a new height after they got engaged in 2010.
Joanna Krupa with ex-husband Romain Zago
Source: Dlisted
They lived as an engaged couple for more than three years, and they finally tied the knot on 13th June 2013. Their poolside wedding took place in Aviara, Carlsbad, California, and it was indeed a grand wedding with some A-lister guests.
Take a look at Joanna Krupa and Romain Zago's wedding
They were married for more than 4-years until things went downhill for them. The duo, then, lived in different cities, and Krupa shared that it was tough for them to travel to a different town just to meet and again fly out of the country for work.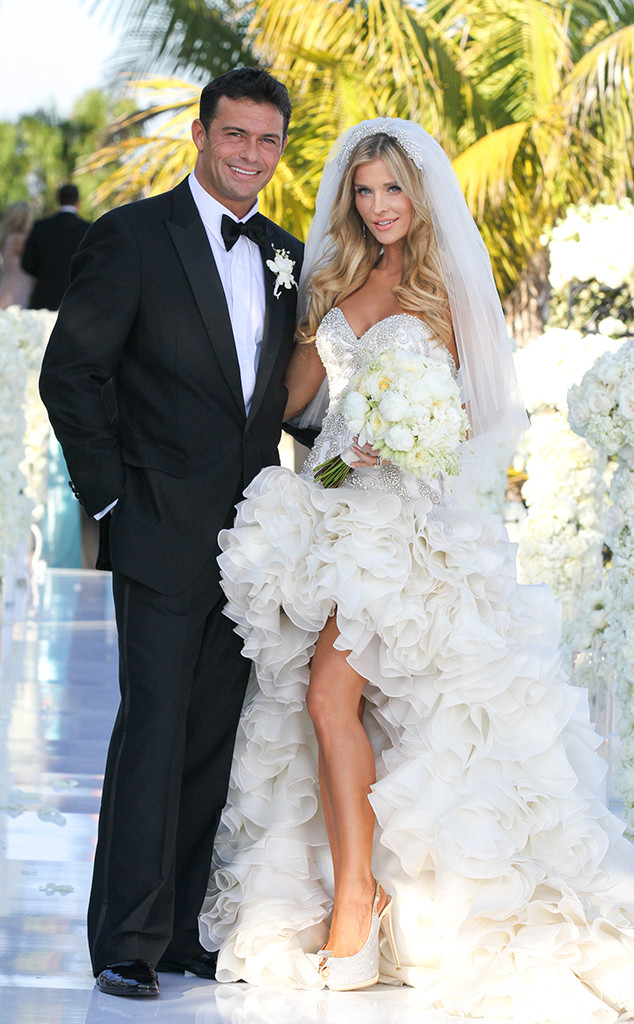 Joanna Krupa and Romain Zago wedding photo
Source: E! Online
This indeed took a toll on their marriage which resulted in the actress filing for divorce in May of 2017, and it was finalized on 17th August 2017.
Even though they have ended their relationship, Krupa openly shared that they are still good friends, but their relationship has no future. They do not have any children together which makes it easier for them to stay away from each other.
Joanna Krupa is officially off the market? She is engaged to Douglas Nunes.
Just eight months after her divorce was finalized with her ex-husband Romain Zago, Joanna is engaged and officially off the market. She announced her engagement with beau Douglas Nunes via Instagram.
In the picture, she showed off her new ring with a giant rock, her beau's hand, and her babies. She wrote in the caption, "Just another weekend in the Krupa-Nunes household @nunes451."
The announcement was indeed like dropping a bomb as the actress cum model never really spoke about being in a relationship with a man after her divorce. Matter of fact, during an interview, she shared that she was not interested in seeing any man and wanted to focus on her career and that men in Hollywood only wanted a "Trophy Wife."
Joanna Krupa with fiancee Douglas Nunes
Source: The Sun
Well, her new man, Nunes, is a businessman and does not belong to Hollywood or the films industry.
Nonetheless, we are very happy with the actress announcing her engagement on 26th March 2018, it has been just a day, and we wish them best for their future.