Cooper Endicott, Joan Rivers' grandson, has shared some of his unknown facts to his beloved fans. It is mentioned that he is named after his grandfather and his real name is Edgar Cooper Endicott. As his grandfather's name is Edgar Rosenberg, he is named after his grandfather.
Coming from a family of actors, Cooper Endicott has led a very interesting life by far. Know more interesting facts about Joan River's Grandson Cooper here in Frotsnow. Just stay with us!!
1) Cooper Endicott is Son of Actress Melissa Rivers And John Endicott
Cooper's mother's name is Melissa Rivers, 50, and he is mostly closed and attached to her mother. Further to this Cooper, 17, also made his amazing presence alongside with Joan on her reality show that took good footage from the media.
His mother even insisted him to make his amazing presentation over there at the very time.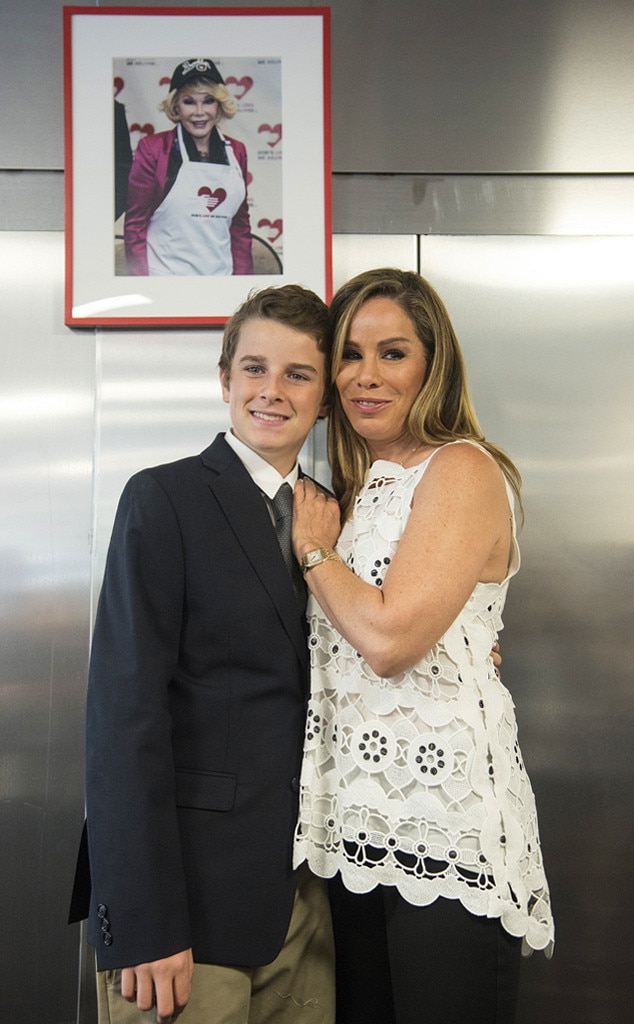 Cooper Endicott with his mother Melissa Rivers
Source: E! Online
His father is horse trainer John Endicott. His parents divorced after 5 years of their marriage in 2003. They welcomed Cooper on December 1, 2000.
Also Read: Mary Nighy interesting details.
2) Cooper Endicott's father and mother's wedding was costly
Cooper Endicott's parents: John Endicott and Melissa Rivers got married in December 1998, which was reported to be a costly ceremony with $3 million expenditure.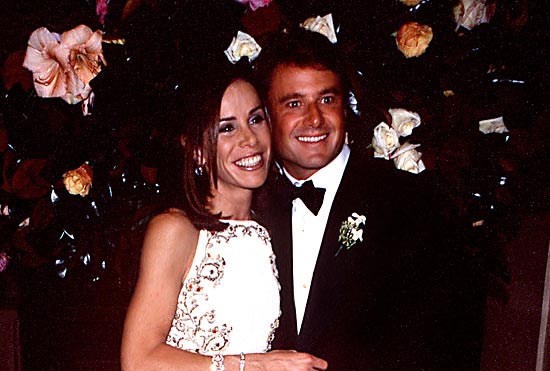 Melissa Rivers and her ex-husband, John Endicott tied the knot in 1998
Source: Liverampup
The wedding took place at the Plaza Hotel in a private ceremony.
3) Cooper Endicott's mother dated Jason Zimmerman
After some years of her divorce, Cooper Endicott's mother Melissa was reported to be dating sports coach Jason Zimmerman in 2008, however, the duos broke up in 2011.
Dont Miss: Interesting facts about Emily Ting Goodmans.
4) Cooper Endicott Appeared In Joan & Melissa: Joan Knows Best?
From an early age earning the height of popularity, Cooper Endicott even used to get highlighted in his school times as well. He even celebrated his last birthday spending high amount of net worth with throwing a private party.
Well, Cooper was featured with his mother Melissa Rivers and his grandmother Joan Rivers in the reality show Joan & Melissa: Joan Knows Best?.
See: Braden Holtby interesting details.
5) Cooper Endicott's grandmother Joan Rivers' Death
In 2014, Cooper and his mother Melissa flew to New York to look at Joan Rivers, being admitted to the hospital before her death on September 4, 2014.
The reason for her death was reported to be Cerebral hypoxia.
After Joan's death, in the press room during The 57th Annual GRAMMY Awards at the STAPLES Center on February 8, 2015, in Los Angeles, California, Cooper was seen with his mother with the Best Spoken Word Album Award for 'Diary Of A Mad Diva' won by the late Joan Rivers.
Edgar Cooper Endicott and his mother, Melissa Rivers
Source: Daily Mail
However, Cooper Endicott states as, at the appropriate time, he will be dictating the thought about his love and attachment with the person whom he will be having. He is highly hopeful with the projects in the coming years with a great range of satisfaction.
For more updates keep on visiting Frostsnow.