In 2013, tragedy struck the Real Housewives of New York former star Jill Zarin when she found out that cancer she thought her husband, Bobby Zarin, had beat in 2009, had grown further and had spread to his lungs. The 52-year-old housewife was floored by the news.
"I was hysterically crying. I was scared to death."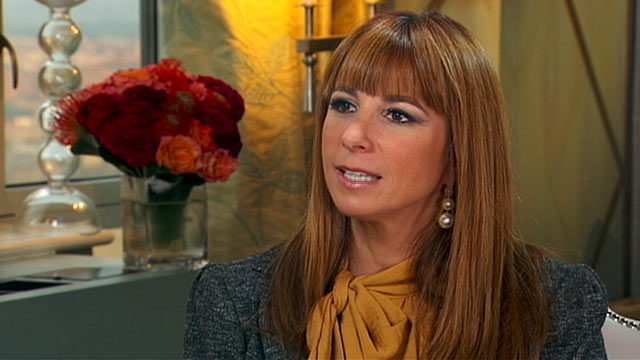 JILL ZARIN TALKS ABOUT HER HUSBAND'S CANCER
Bobby Zarin was initially diagnosed with thyroid cancer in 2009. Bobby and Jill Zarin had then opted to get his thyroid removed and undergo a special treatment meant to destroy leftover cancerous cells.
"The radioactive iodine usually kills off whatever undetectable cancer cells are left in your body after surgery," Bobby said. "We thought it was cured—and it usually is in about 93 percent of cases. But I wasn't able to absorb the radioactive iodine. So it came back."
Bobby had not been showing any symptoms before both of his diagnoses. Eventually, it was the routine checkups that contributed to his life being saved with early recognition of the cancer cells spreading out.
"If it wasn't for that routine checkup, it could have been too late by the time we would have found it," Jill said solemnly.
BOBBY ZARIN IS GRATEFUL FOR HIS WIFE'S SUPPORT
Bobby Zarin said he is beyond grateful for all that his wife has done to help him beat cancer.
"Jill got a group of doctors together who are like the A-team," he explained. "She really looked into everything and did so much research. It's good I have Jill on my side."
"Bobby and I want to talk about it," Jill said about the understanding between her and her husband. "We are willing to share our story in the hope that it will help someone else.
THE DUO IS TAKING ON THE HEALTH SCARE GRACEFULLY
Bobby Zarin says there is another big factor when it comes to fighting cancer other than what the modern medical science has brought forth with cancer treatments.
"It's all about your outlook," he said. "Many of my doctors tell me that a large percentage of the way you heal and feel is your attitude. You have to have a positive attitude. I have always been very optimistic and my doctors feel that has been a tremendous benefit to me."
ZARINS HAVE FOUR CHILDREN
As for the children of this lovely couple, they are now proud parents of 4 children – 2 sons and 2 daughters named David Zarin and Jonathan Zarin, Allyson Shapiro, and Jennifer Zarin respectively.
But surprisingly (or not so much so), none of their current children are the biological children of the couple themselves. David Zarin, Jonathan Zarin, and Jennifer Zarin are Bobby's children from his previous marriage, whereas Allyson Shapiro is Jill's daughter from her first marriage.
Image: Bobby and Jill Zarin with their daughter Allyson Shapiro
Bobby and Jill Zarin have been living a married life with love and affection with their family.
Fans of the former RHONY star showcased their support to the family through various mediums.