Metal Fabricator and American television personality Jessi Combs is a very hardworking woman who has a net worth of $1 million. Since her net worth is high we can already guess that her salary must also be equally high.
Jessi Combs' net worth
Jessi Combs is a very strong and fierce lady. She is a speed and machine lover who has always received the constant support of her family. She is of adventurous spirit. She did not just earn her net worth of $1 million in just a day. It took Combs lot of dedication and hard work.
Image: Jessi Combs
Jessi Combs' jet car
Combs is a fast car lover. She is often seen driving North American Eagle which is a jet car. It must really cost a fortune. Besides, she is also seen riding hot bikes.
Image: Jessi Combs and her jet car
Jessi Combs' amazing career
Jessi graduated from WyoTech in Laramie, Wyo., where she topped her class. She excelled in the areas of collision/refinishing, street-rod fabrication, chassis fab and high-performance engines. Due to this, she instantly got the opportunity to fabricate, customize and paint a 1964 Mercury Cyclone bracket car at the school's SEMA show car.
Video: Jessi Combs flying the jet car
Later, Combs was the guest fabricator of TLC's Overhaulin. She was seen "SpeedAir" and "Cherry Nova" episodes of Overhaulin. After that, she became the co-host of 'Xtreme 4x4' which was Spike TV's show. She appeared on the show from 2005 to 2008. Her show 'Xtreme 4x4' was a super success and had 90+ episodes. She used to build race trucks, street trucks, trail rigs etc. in the same show along with her co-host. After that, Combs appeared in many shows such as '2 Guys Garage', 'TruckU', 'SEMA Show Special', 'DuplicolorTV', 'Full Throttle TV', 'Pirate4x4 TV Live', and 'Bosch 125'. Subsequently, she became widely known as a metal fabricator, builder, and industrial artist. Later, in 2009 Combs was the host and builder of Mythbusters' 7th season. She also appeared on another show named 'All Girls Garage'.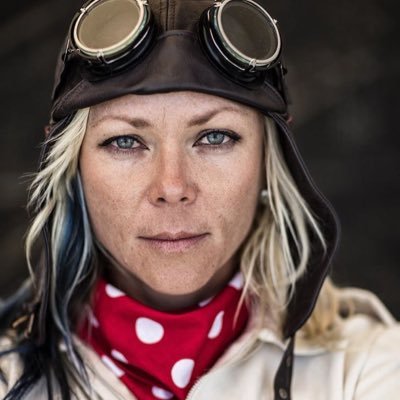 Image: Jessi Combs
Combs also appeared as a host and 'Team-A' member on Overhaulin's 2011's return. At present, Combs can be seen on 'The List: 1001 Car Things To Do Before You Die' which can be found on AOL's autoblog.com. This show is aired on Velocity Channel. Besides, she is also found in Science Channel's 'How to Build..Everything in 2016'.
Even though she has not been received any awards yet, she has already achieved many things in her life because of her profession.

Isn't the dedication towards her career inspiring? This is how Jessi Combs has earned her net worth.