Despite portraying the roles as a brother and sister, the 'Dexter' co-stars Michael C. Hall and Jennifer Carpenter eventually fell in love and got married. However, their relationship didn't last long and they split in a divorce.
Currently, Carpenter is in a relationship with Seth Avett, a folk singer. It is even said that Carpenter is the reason behind Avett and his former wife's divorce. At present, Avett and Carpenter have a son together. Let's find out more.
Jennifer Carpenter was married to Michael C. Hall
Carpenter began dating Hall in 2007 and got married quietly during the New Year's Eve of 2008. When Hall was recovering from a disease called Hodgkins Lymphoma, Carpenter had claimed that her relationship with her husband has been stronger due to his diagnosis and treatments. It came as a shock when the pair announced that they had filed for divorce because everyone believed that they are happy with each other.
?Image: Jennifer Carpenter and Michael C. Hall
Source: Divorce Debbie
The couple's divorce got finalized in December 2011 but they didn't discontinue to work on 'Dexter'. There were rumors that the reason behind their divorce was Michael's relationship with actress Julia Stiles who appeared on one of the seasons of the show.
Jennifer Carpenter affair with Seth Avett
After Carpenter failed her first marriage, she began dating Seth Avett since 2011 who was a married man then. According to Radar, just to be with Seth, Carpenter would fly all the way to attend his concerts. On 11th June 2013, Avett revealed on his band's website that he was officially separating with his wife Susan Kay to whom he was married since January 2008.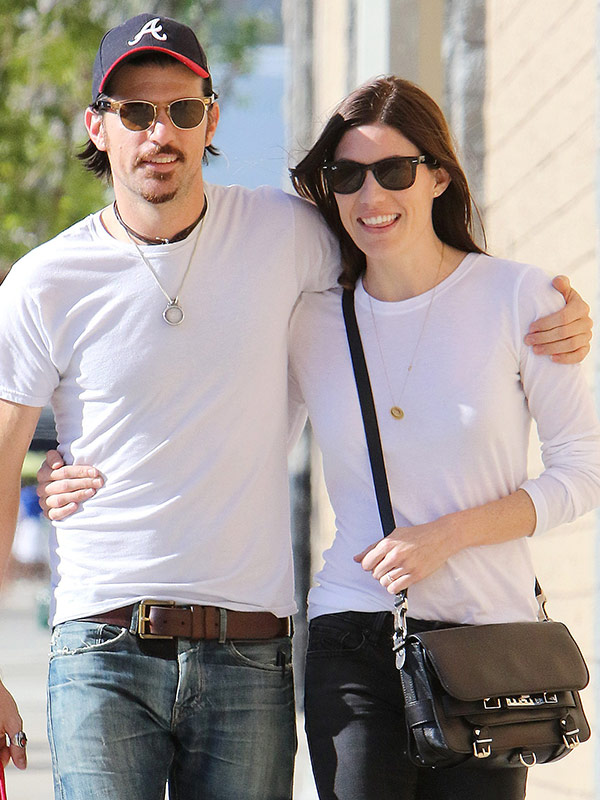 Image: Jennifer Carpenter and Seth Avett
Source: Celebrity baby blog
Jennifer Carpenter and Seth Avett baby
When Carpenter was seen with a ring on her ring finger and a swollen belly on 7th February 2015, E! News reported that she was engaged and pregnant. Later, Carpenter's representative confirmed the news that she was engaged to her boyfriend Seth Avett and the couple was actually expecting their first child.
Video: Facts about Jennifer Carpenter including her pregnancy
Even though the pair didn't come out in public and made any baby announcement, Carpenter posted a photo on her Twitter where she was seen with a bruised nose.
According to her caption, she got injured by a Ukulele while catching her baby boy. This makes us know that Carpenter and Avett's first child is a boy.