Jenna Nicole Mourey well-known by her pseudonym Jenna Marbles, is an American YouTube personality, vlogger, comedian, and actress. As of June 2017, her channel has over 2 billion video views and 17 million subscribers, making it the 25th most subscribed channel on YouTube and the second most popular channel operated by a woman.
Jenna Marbles was seen romantically linked with her new beau Julien after she broke up with her ex-boyfriend of four years Max Weisz.
Julien Solomita, the video content creator on YouTube, was known as TheFightingSolo who also posted content to Vine. He works as a programmer at AMP Radio. He has over 1.2 million subscribers on his YouTube channel.
Let's get to know about her affairs in detail!
Jenna Marbles was in a relationship with Max Weisz
Jenna met Max through YouTube as both of them are well-known YouTubers. Max is known by MaxNoSleeves on his YouTube channel.
Also Read: Does Jenna Marbles have a new boyfriend?
After the couple had met, they started doing videos together on Jenna's channel. Afterward, Max also received more viewers through his increasingly frequent cameos.
Everything was going fine for four years, but their relationship came to an end as they experienced some trouble in their love affair.
Jenna Marbles and her ex-boyfriend Max Weisz
Source: The Ashley's Reality Roundup
None of them revealed the reason behind their break up until later Jenna talked about it. She said to the media that Max was cheating on her behind her back.
After they got separated, Jenna mentioned that she no longer will be supporting Max's channel. Ouch!!
Jenna Marbles new love affair with Julien Solomita
In 2013, Jenna was seen posting videos with a new guy Julien which later turned out to be her boyfriend.
On an interesting note, Julien was Jenna's bodyguard while she went on a trip to Ireland in February 2013. Who knew the trip was meant to be a romantic getaway. During her vacation, she fell for Julien, and Jenna even posted Instagram photos with this guy.
Jenna Marbles and Julien Solomita are dating since 2013
Source: Her Campus
Soon their romance sparked, and they started showing up in the videos together. The couple was even seen wearing matching Ninja Turtle Dove costumes on Halloween. Cute!
Public were worried about this relationship as after the couple got together Julien started his own YouTube channel and maybe this guy could be same as Jenna's ex-boyfriend trying to copy or outdo Jenna. But, Julien actual has an interest towards the media thus he began working for Chapman News and covers MMA events for a blog. He seems to be a pretty good guy in real.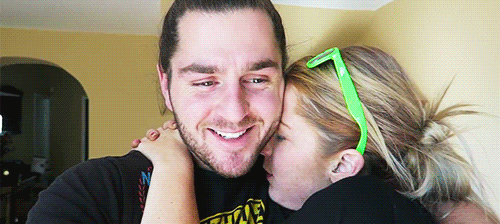 Jenna Marbles and Julien Solomita
Source: Her Campus
Check out his sweet tweet for Jenna!
There are other more reasons for the couple to be serious with each other. They regularly make each other laugh and show unconditional support for one another.
The couple co-writes and produces a weekly podcast together titled the Jenna & Julien Podcast. It shows how they love working together and they are a team.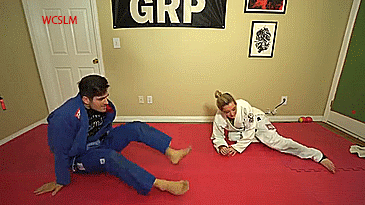 Jenna Marbles and Julien Solomita constantly post videos together
Source: Her Campus
Jenna and Julien even have dogs together at their home. So many things to do in common. Pheww!
We would like to wish this downright cute couple a good luck with their ongoing romantic love affair! For more updates tune into Frostsnow.