Success and wealth are going hand in hand in the life of the American actress/dancer Jenna Dewan, and her husband, the 22 Jump Street star Channing Tatum. The lovely couple has paved their way to name and fame with hardship and dedication towards their profession. With success in their career, the couple also has a sound financial status.
Today, let's decode the successful career of Tatum. Frankly, Tatum is one with a highly praised career among the couple. And we all do know it, don't we? But do you know about the lavish lifestyle of the rich and famous star? His net worth? And not to forget his awards.
So, let's know about the successful career of Tatum, his net worth, and awards till date.
Aspiring Career of Channing Tatum: A Face of Success!
Channing Matthew Tatum, born on 26 April 1980, in Cullman, Alabama, U.S., is one of the most-talked actors in the industry in recent times. Tatum started his career as a dancer in Ricky Martin's She Bangs.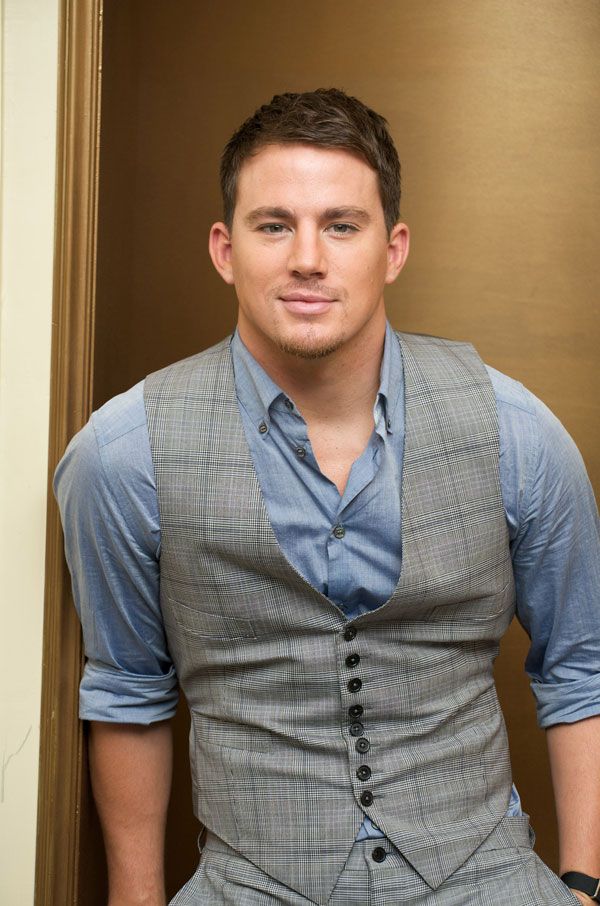 American actor/producer Channing Matthew Tatum, born on 26 April 1980, in Cullman, Alabama, U.S. started his career as a dancer in Ricky Martin's She Bangs in 2000
Source: Cosmopolitan
Tatum was then soon recognized in the fashion industry and within a year of involvement, he was nominated as one to Tear Sheet Magazine's 50 Most Beautiful Faces in October 2001. In 2001, Tatum moved into TV commercials with top beverage brands in the world such as Mountain Dew and Pepsi.
The year of 2005, became a turning point in Tatum's career when he got his first big screen break in the drama film Coach Carter (2005) but a year later in 2006, he was introduced to the global audience with the dance film Step Up. He shared the screen with his would-be wife Jenna Dewan in the movie Step Up. In the same year, Tatum was cast against Dito Montiel in A Guide to Recognizing Your Saints.
Channing Tatum got international recognization with the dance film Step Up (2006)
Source: Deadline
Tatum was getting his foothold in the industry with each passing days and in 2008, he rose to prominence with Stop-Loss directed by Kimberly Peirce best known for feature films. And the year 2009 was dream come true for the actor as he gave back to back hits such as G.I. Joe: The Rise of Cobra with a box office collection of $300 million and Public Enemies.
In G.I. Joe: Rise of Cobra and its sequel G.I. Joe: Retaliation (2013), Tatum was cast against the highest paid actor of 2017 Dwayne Johnson and in Public Enemies with two of the finest of the industry, Johnny Depp, and Christian Bale.
In 2010, Tatum debuted in production with his own two production companies, 33andOut Productions, and Iron Horse Entertainment. The first production was a documentary Earth Made of Glass (2010).
Actor/producer Channing Tatum at the premiere of "Earth Made of Glass'' on April 26, 2010, in New York City during the 9th Annual Tribeca Film Festival at the Tribeca Performing Arts Center
Source: Just Jared
In 2012, Tatum appeared in Steven Soderbergh's directorial such as an action-thriller Haywire, The Vow, and 21 Jump Street. 22 Jump Street, the sequel to 21 Jump Street was released in 2014. He also starred in Magic Mike portraying the role of a male stripper, Mike, and its sequel, Magic Mike XXL was released in 2015.
His other projects include She's the Man (2006), Dear John (2010), The Dilemma (2011), White House Down (2013), Foxcatcher (2014), The Hateful Eight (2015) and Hail, Caesar! (2016)
Tatum, with a decade-long career, now is a man worthy of fame and money in the industry. With a prominent career, Tatum is certain to have the hand full of dollar bills.
Channing Tatum Net Worth
The actor/producer makes most of his fortune with his acting career and the money is also added to his net worth from two of his production companies. More money is added to his net worth from the actor's endorsements such as Mountain Dew and Pepsi.
Tatum has a net worth of $60 million as of 2017. Quite fascinating, isn't it? And he is adding the dollar bills in his net worth with each passing day and he is certain to make it big in coming days.
Also, check out a video on the net worth of Tatum and his lavishing lifestyle.
Tatum's net worth reflects his ongoing successful career so does his accolades.
Tatum Awards
In a decade-long career, the Magic Mike star has grabbed critical acclaims many times and has a fascinating showcase of awards. Have a look at them
Channing Tatum Awards Showcase

| | |
| --- | --- |
| 2006 | Best Actor |