'On Your Own' actress Jazz Smollett is married to Troy Warwell who is a model. This couple has been married since 2012. As of 2016, this couple has a lovely daughter. Despite being married for so many years, Smollett and Warwell's love is still blooming progressively.
Jazz Smollett and Troy Warwell's wedding
Smollett is not only an actress, but she is also a producer and a successful production manager. She dated Warwell for many years before exchanging their vows.
Image: Jazz Smollett and Troy Warwell
Their wedding photos are easily available. Looking at their big day's snap, we assumed that it was conducted among close friends and family. Smollett posted a cute photo of her in her wedding dress on her Instagram. Not only the photo but even the caption made her fans go aww!
Image: Jazz Smollett looking lovely on her wedding day
Jazz Smollett and Troy Warwell have a baby girl
At present Smollett and Warwell has an angelic baby girl. Smollett first announced the news of her pregnancy through her Instagram profile. She posted a cute photo captioned: 'Me and my little lotus flower'.
After that, she frequently posted photos of her pregnancy days. The exact date of Smollett and Warwell's baby is unknown, but 24th October 2014, Warwell posted a photo with a baby with caption: 'So blessed so in love'
According to Smollett's Instagram, her little angelic baby is 2 years old already. She is growing with so much love from both her parents.
Smollett looks so happy that it can be seen on her face. It seems like her married life is going really well. Smollett has never cheated her husband or had any extra-marital affair. Thus, there is no hint of divorce between them. Besides, she is really enjoying her motherhood as well. She celebrated the breastfeeding month by posting a photo of herself breastfeeding her child.
Short Bio of Jazz Smollett
Jazz Smollett was born on 1st April 1980 in New York. Janet Smollett and Joel Smollett are her parents. She has a sister and four brothers who are equally famous. Her sister Jurnee Smollett-Bell is also an actress. Similarly, Jussie Smollett, JoJo Smollett, Jocqui Smollett and Jake Smollett are her brother. All of her brothers are media personalities as well. Her career as an actress started from the movie 'On Your Own' in 1994. Besides, she has also appeared in other movies such as 'I Want You' and 'Always with You'. She has produced movies such as 'In Silent Spaces', 'The Reel Story: 12 years as a slave' and 'Amanda's Return'. As of 2016, 'Smollett Eats' is a project that is under her.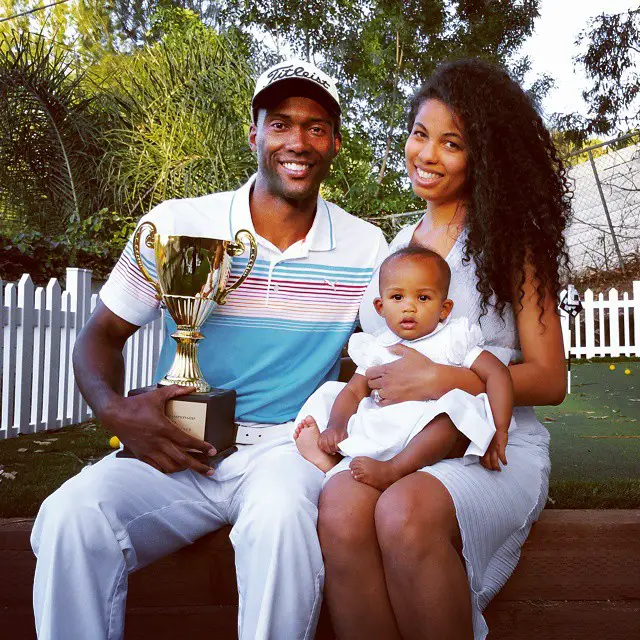 Image: Jazz Smollett with her husband Troy Warwell and her baby
What do you think about this amazing couple? Please leave your opinion in the comment box.