Bethenny Frankel's appearance on Real Housewives of New York has provided more focus on her bitter divorce with husband Jason Hoppy. If you are a regular viewer of RHONY, you might be familiar with how beautifully Frankel and Hoppy's affair blossomed and flourished, but died in the end.
It's sad that Frankel and her husband is no longer together, but Frankel appears to be over her marriage as she is busy in maintaining her 'Skinnygirl' kingdom. Among all the dramas that we have seen, is Jason Hoppy dating someone to make a girlfriend? Let's find out:
Bethenny Frankel divorce with Jason Hoppy finalized after 4 years
Frankel's ex-husband Hoppy is a pharmaceutical sales executive. The pair got hitched in March 2010 and welcomed a daughter named Bryn just after two months. Although the pair tied the knot with each other thinking positive things, the love between them couldn't remain the same.
Bethenny Frankel with former beau Jason Hoppy on their wedding
Source: Celeb buzz
Frankel's ex, Hoppy made her go through years of mental and psychological abuse. She couldn't take things anymore after he threatened her life. As a result, they separated in December 2012. Frankel filed for divorce in January 2013 which got finalized only in July 2016.
Bethenny Frankel ex Jason Hoppy dating life
Post the separation, Frankel was in a secret affair with Michael "Mac" Cerussi according to The New York Daily News, but Hoppy hasn't seen anyone after the split he had with his former wife.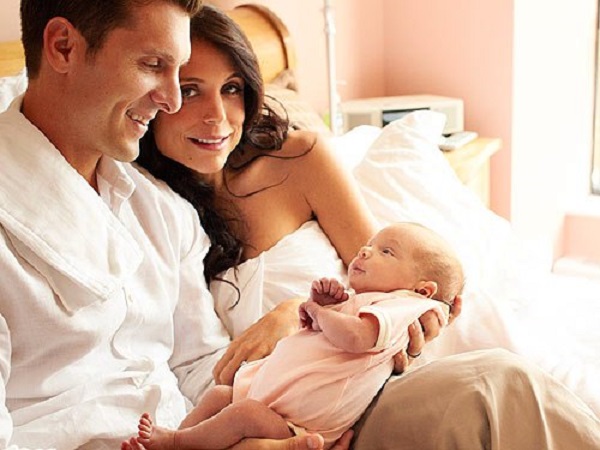 Bethenny Frankel with former beau Jason Hoppy and their daughter
Source: Married Biography
Yet, a shocking news regarding Frankel and Hoppy came out recently.
Jason Hoppy arrested for threatening and stalking Bethenny Frankel
Frankel's ex got himself arrested after he threatened her and her current boyfriend, Dennis Shields, just after they dropped off Hoppy and Frankel's daughter, Bryn, at her school.
The reality star's email was filled with 150 emails which were sent by her ex within three months. He has been accused of saying words like ''There's nothing you can do to stop me. You'll be sorry. You've been warned. I can't help it", 'I'll never go away', and so on.
He is now charged with second-degree harassment and fourth-degree stalking according to DailyMail.
Watch Bethenny Frankel's Ex Jason Hoppy Arrested Charged With Harassment and Stalking:
It seems like Hoppy is having a tough time getting over his marriage with Frankel while she seems to be fitting well in the dating game. We bet he'll leave her alone once he finds the right lady for himself. We hope things will be better soon on Jason Hoppy's side.
For more updates keep in touch with Frostsnow.