Garry Trudeau is a renowned cartoonist who is married to 'CBS News Sunday Morning' anchor, Jane Pauley. Trudeau and Pauley make a great pair. It has already been 36 amazing years of this couple's togetherness as a husband and wife. Despite the years, the love and bond between them is really strong and inspiring. Let's find out more about this couple.
Garry Trudeau and Jane Pauley's life after marriage
'Doonesbury' creator Trudeau got hitched to his angelic wife on 14th June 1980. Trudeau and Pauley had three amazing children, Ross, Rachel, and Thomas. Among them, Ross and Rachel were twins. Trudeau and Pauley raised their kids with so much of love and care. The relationship between them was great right from the beginning. They were a great inspiration to their own children.
Even at present, Trudeau and Pauley are in as much love as they were in the beginning days. You will be amazed to know that Trudeau and his wife have two grandkids already.
Image: Garry Trudeau and Jane Pauley
Garry Trudeau and Jane Pauley's son
Trudeau and Pauley are proud parents of their children. Their youngest son Thomas is the Major League Baseball Advanced Media's manager. This amazing guy is married to Juliana Margaret Thorstenn. Trudeau's son and daughter-in-law's relationship is going great as well.
Image: Garry Trudeau and Jane Pauley's son, Thomas and daughter-in-law
Jane Pauley suffered from bipolar disorder
Trudeau and his darling wife's married life has been great till date despite some minor issues. However, the issues were not related to divorce but it was with Trudeau's wife's health. Pauley was diagnosed with Hypomania some few years ago. During an interview with TODAY, Pauley said: "He explained that he thought I might be suffering hypomania. I'd never heard the word before. But it sounded to me like big time mania – really bad, big mania. It was not that. It means mild mania. But the bottom line was he was saying I was suffering from bipolar disorder."
Image: Garry Trudeau and Jane Pauley
Garry Trudeau is a supportive husband
Trudeau can be designated as one of the best husbands. Despite Pauley's disorder, her husband stood by her side through all the difficult times. He helped her a lot as well. Pauley recalls her past and says: "The diagnosis was a shock and a relief. Someone was taking charge of this. He was going to get his wife back."
Image: Garry Trudeau
At present, Pauley and Trudeau have still been going great in their relationship. Pauley never had any boyfriends after marrying her husband. Similarly, Trudeau didn't cheat on her wife as well. Thus there has been no rumors of divorce between this couple and we hope there won't be any in the near future as well.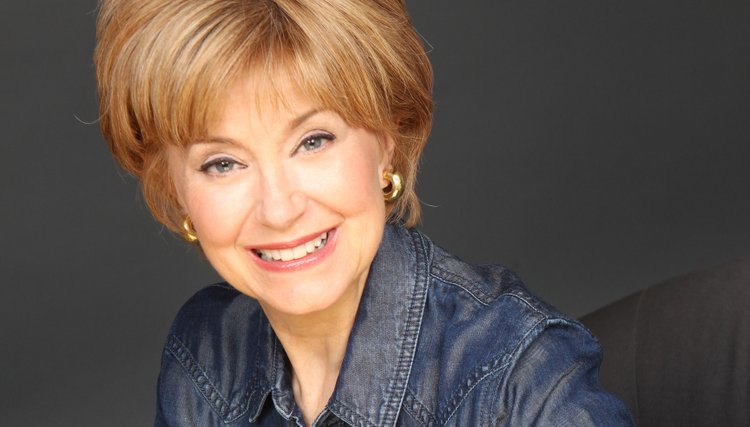 Image: Jane Pauley
Do you think they might divorce later? Please leave your opinions in the comment box below.