Former Channel 5 reporter and advertisement executive, Jane Boone is happily married to Scott Pelley. The couple have been together as husband and wife since 1983. Despite being married for so many years, their relationship seems to be in great terms even at present.
Want to know more about her? Stay with us to know more about Boone's relationship with her husband and her kids.
Who is Jane Boone's husband Scott Pelley?
Boone's husband Pelley is a renowned journalist. At present, he works as a CBS News correspondent for 60 minutes. He is also the managing editor and host of the show CBS Evening News. Formerly, Pelley worked as the CBS News White House Correspondent chief from 1999 to 1997 and after that, he worked on 60 minutes II from 1999 to 2004.
Video: Watch Scott Pelley at his desk
Source: Youtube
Jane Boone and husband Scott Pelley's first encounter
Boone and Pelley's first encounter happened in Dallas. They started dating and later got married in 1983 on the SMU campus.
When Boone was asked about the beginning phase of her relationship, she said,
"In the beginning, it was just very natural. He liked my friends, and you can kind of tell that way. He was very different from any of the guys I ever dated. When I met him, he was hang gliding and always taking pictures and developing them. He had so many interests. As a student, I could get half-price tickets to the opera, and it was hard finding someone to go with, but he'd say, 'Oh my gosh, the opera! Let's go!' He was a scuba diver, so I got certification so we could go diving together. We just kind of walked down the road together."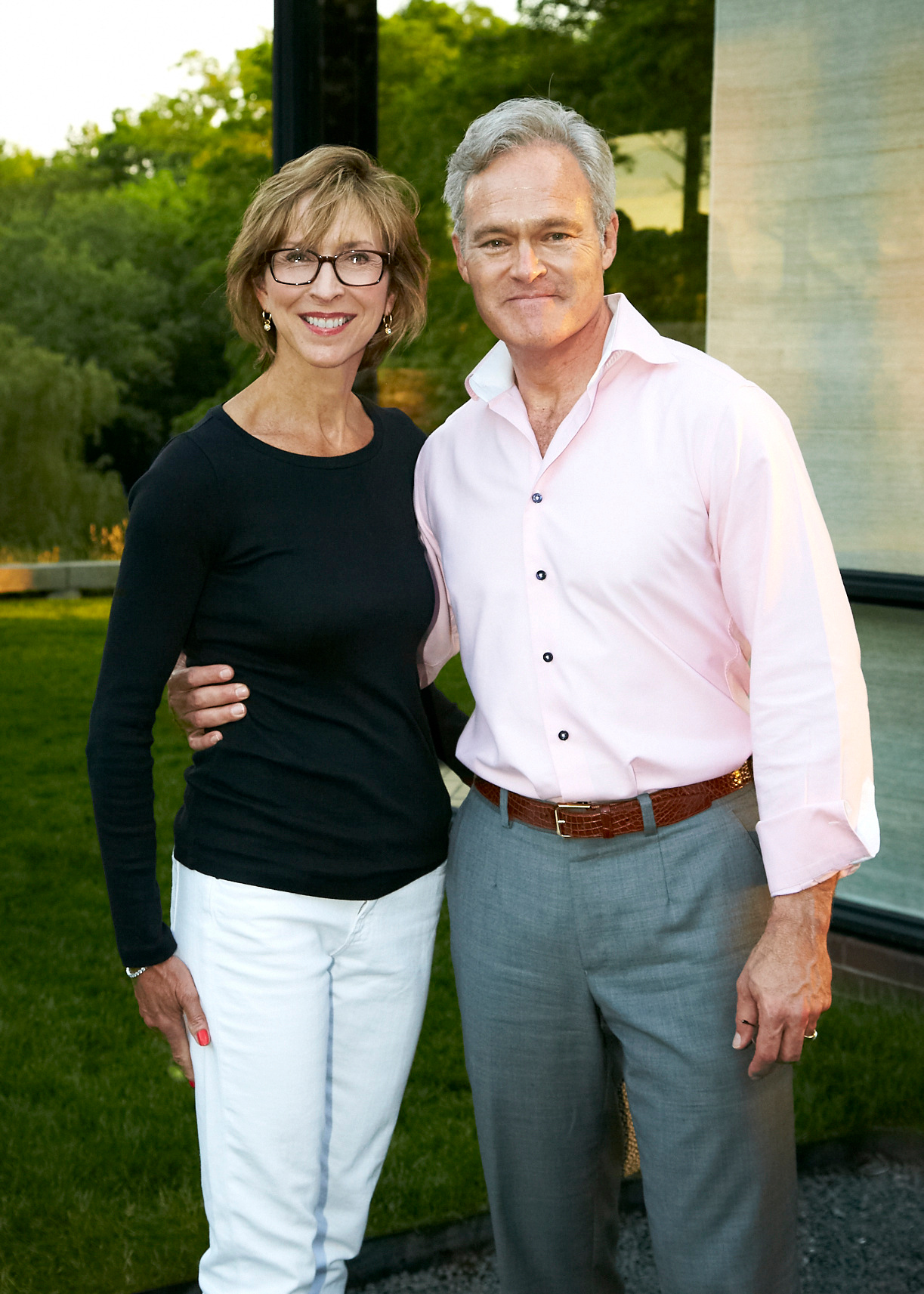 Image: Jane Boone and Scott Pelley
Source: quotesgram
Pelley seems to have a very deep attachment with Dallas. During an interview, he recalled the past and said, "Jane and I lived here for 20 years. We met here, and we were married here on the SMU campus. We had our children here."
Jane Boone and husband Scott Pelley children
Boone and Pelley have two children. They have a son named Reece Pelley and a daughter named Blair Pelley. Both Reece and Blair are all grown up now.
The Pelley family often travels together. Pelley revealed this and said,
" Having our children travel has always been my wife's priority and one Jane (Boone Pelley) has worked very hard to make happen. We've traveled with them since they were itty bitty all over the United States. Then we started going to Europe and Asia and the Middle East. ... We have had the great fortune to be able to take the children to many of the places around the world on many of my "60 Minutes" adventures. I took my son, Reece, to Antarctica when he was about eight years old. It was one of the greatest father-son memories that I have of the two of us. My little boy is now 22 years old and 6-foot-6, but I still remember him as a little guy all wrapped up in his parka in a rubber boat watching the seals and the walruses. We had an amazing time."
Jane Boone and Scott Pelley's relationship at present
It has been 33 years of Boone and Pelley's togetherness. Being married for so long is not everyone's cup of tea and it seems like even Boone's husband accepts this fact. He says, "Having a stable, rock-solid marriage is an indispensable element. I've known a lot of people at the network who've had their family crack up. A lot." There are no rumors of divorce between this couple even today.
Image: Jane Boone and Scott Pelley
Source: Gettyimages
The beautiful couple is an inspiration to lots of people and wishes them to continue their love for each other. They both seem to be a very good parent as they spend most of the times with their children.
What do you guys think about Jane Boone and Scott Pelley's relationship? Please, leave a comment below.