Van Jones is a man who does not need an introduction, but to those who don't know, he is an American news commentator, author and the husband of a less known wife, Jana Carter. Success to him came at a very young age when his professional life is concerned.
But what about his personal life? Is he Married? Well, to answer it, of course, he is married, and the lucky girl is Jana Carter. The article deals with his married life, children, dating history, and relationship affairs.
Who is Van Jones and Jana Carter?
Anthony Kapel Van Jones (born September 20, 1968) is globally recognized as an American political activist, commentator, author, and an attorney.
Jones, a native of Tennessee, is an award-winning pioneer in human rights and clean energy economy. He is the co-founder and president of a non-profit organization called the Dream Corps.
Not only that he is also the author of two New York Times bestselling book, The Green Collar Economy and Rebuild the Dream.
Besides this, he has also founded and led several social enterprises and is engaged in social and environmental justice. He even served as former President Barrack Obama's special advisor for Green Jobs. Now he is currently working as a regular CNN contributor. CNN's host for The Messy Truth Van has announced his affiliation with singer and record producer Jay-Z's management firm Roc Nation as well.
Likewise, Jana Michelle Carter is an American entrepreneur and is primarily recognized as the less known wife of Van Jones.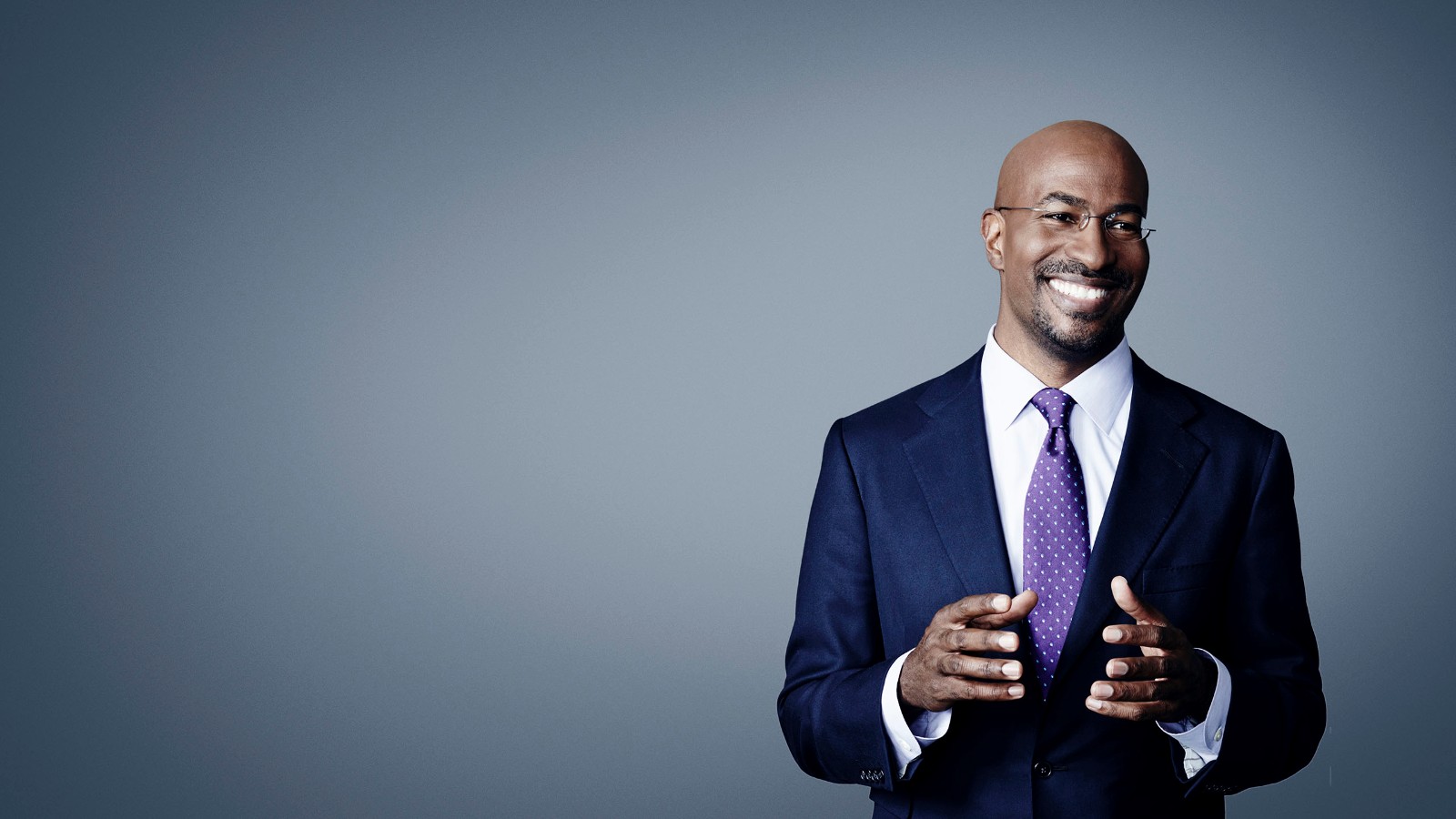 American news commentator Van Jones Source: The Daily Beast
Jana worked as the director of Search for Common Ground's USA Racial Healing program and is also a board member of The Garden Church.
Jana Carter married life with Van Jones; Children
Jana Carter and Van Jones are very quiet about their personal life. They haven't shared anything regarding their marriage on the social sites. But it can be assumed the two have been married for a long time now.
CAPTION: Van Jones and his wife, Jana Carter
Jones and especially Carter, don't seem to enjoy the spotlight. Carter in her twitter account has nothing about her husband or career. But is seen sharing the positive posts praising her husband which proves she is very supportive and is his number one fan.
The couple has two sons Mattai Jones and Cabral Jones. They seem to be a happy family as seen in one of the photos Jones posted in 2008 on his Facebook page which shows a glimpse of his wife and two children.
In 2009 Jones shared information about his wife to Oakland magazine describing her as a power tool kind of girl and very independent. He added that she isn't the one to wait for him to do the plumbing and is very resourceful. Hence from the statement, it can be assumed that Van Jones and Jan Carter gets along very well and are living a very happily married life.
Van Jones with his wife Jana Carter and Children Source: Getty Images
Van Jones, who has been an inspiration to many despite his fame, has managed to balance his personal life and professional life. Maybe that could be the reason for their successful relationship.
In an era where marriage has become so superficial, Jones and Jana Carter have managed to co-exist together, showing others how it should be done. Jones and his wife Carter currently resides in California with their two sons.