Jake Gyllenhaal is an American actor who barely needs any introduction. His charming personality and attractive looks always make girls go crazy for him. Jake is a professional American actor and is the son of director Stephen Gyllenhaal and screenwriter Naomi Foner.
He began his acting career as a child with a screen debut in City Slickers followed by his roles in A Dangerous Woman and Homegrown. Likely to his professional life, the personal life of Jake Gyllenhaal is also pretty interesting.
Though the 37-year-old The Good Girl actor is currently unmarried and is alleged to be single, he carries a long list of girlfriends from his past. He previously dated many renowned celebrities that include Kirsten Dunst, Reese Witherspoon, Taylor Swift, Alyssa Miller and many other but his most high profile relationships were with Kirsten, Reese, and Taylor.
Today, in this session, we are going to discuss his love affairs and dating life in brief. Just stay with us.
2018 Update: Is Jake Gyllenhaal Interested In Relationship Currently?
Well, many of us know that love game is not a new thing to this veteran heartthrob Jake Gyllenhaal. Since after his rumored relationship with Ruth Wilson in 2015, Jake Gyllenhaal has kept himself in the shadows of love world.
As of 2018, Jake Gyllenhaal is not reported to be dating and also information on his girlfriend is yet to emerge. The 6ft tall Jake despite having his charming looks is not married and is alleged to be single currently.
CAPTION: Jake Gyllenhaal
SOURCE: Variety
But probably, we all have witnessed Jake's surprising headlines of his love affairs so maybe he is dating secretly and will come up with another limelight. Though, he has not shown his interest in relationships as for now and seems to be focused on his career.
Let's see what the future has to offer.
Jake Gyllenhaal's Past Relationships And Dating Life
As we mentioned earlier, he has been in several high profile relationship in the past. So let's know about all of them one by one.
Kirsten Dunst Was The First Girlfriend of Jake
As reported, Jake Gyllenhaal firstly dated one of the most beautiful actresses from the United States, Kirsten Dunst. The pair started dating in 2002 and at the time they were regarded as one of the hottest Hollywood couples.
Former boyfriend and girlfriend: Jake Gyllenhaal and Kristen Dunst
Source: Diply
The story began when Jake's older sister, Maggie Gyllenhaal introduced the duo and after their first meeting, the things moved pretty fast.
But unfortunately, the pair called off their relationship after two years of dating however, none of them ever opened up about the reason behind their split.
Jake Gyllenhaal with his ex-girlfriend Kirsten Dunst
Source: Pinterest
In 2009, Kirsten told to a source that she and Jake were no more friends and that they were neither in touch with each other. Ouch! such a devastating heartbreak.
Relationship With Reese Witherspoon
In 2007, a news regarding Jake's romantic relationship with Reese Witherspoon took over. Reese is also a renowned American actress who met her ex-boyfriend Jake while filming the movie Rendition.
The pair was co-stars in the movie and they began dating after Reese was divorced following a seven-year marriage with her ex-husband Ryan Phillippe.
CAPTION: Jake Gyllenhaal and Reese Witherspoon
SOURCE: E! News
However, while in the relationship, Jake was once caught kissing another American actress Jennifer Aniston in an Award function. In this regards, Reese warned Jennifer to keep her hands out of him.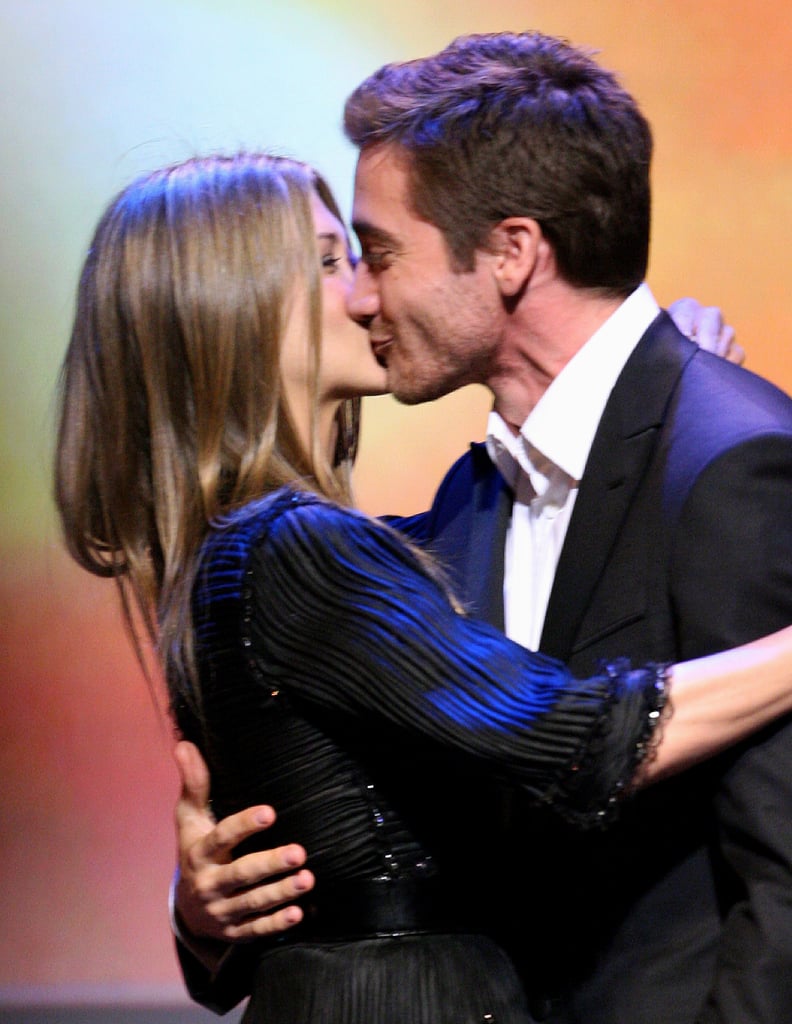 Reese Witherspoon's former boyfriend Jake Gyllenhaal kisses Jennifer Aniston
Source: Pop Sugar
Unfortunately, after a couple of years of dating, the pair broke up without citing the reason behind their separation.
Relationship With Taylor Swift
After a year of the split with Reese, Jake went on to date singer Taylor Swift in October 2010. The gorgeous actress Gwyneth Paltrow played as matchmaker as she introduced the then-29-year-old Jake Gyllenhaal to a 20-year-old Taylor Swift.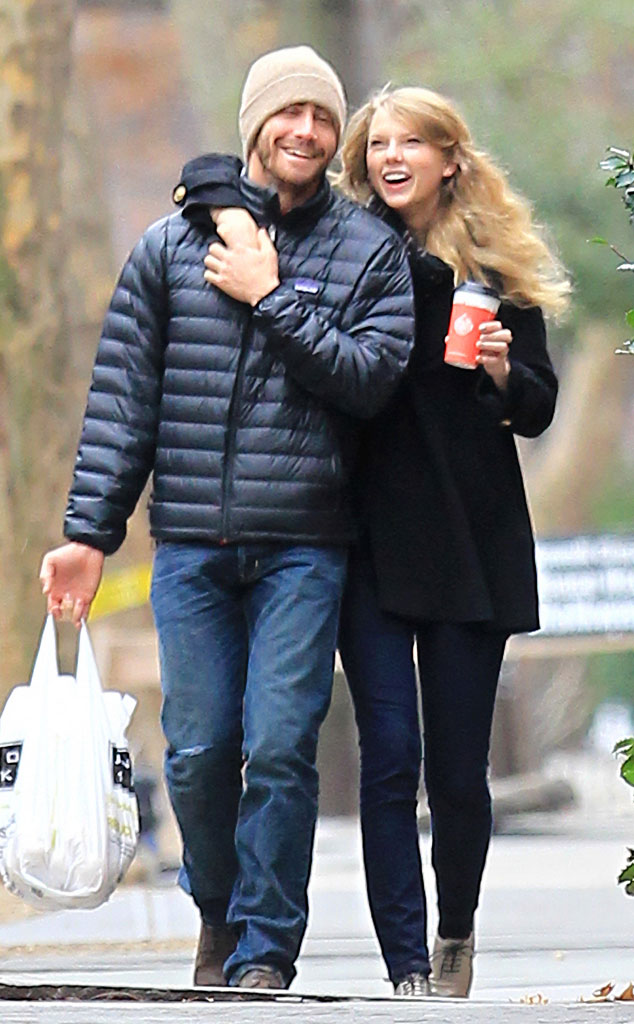 Former boyfriend and girlfriend: Jake Gyllenhaal and Taylor Swift
Source: E! Online
But just after a year of dating, the pair called off their relationship in 2011. The major reason behind the split was reported as Jake not being comfortable with the media attention and the age gap between them.
Besides, Jake also had an affair with other renowned personalities such as Jenny Lewis (2001), Natalie Portman (2006), and Anna Kendrick (2011).
Lastly, Jake was found dating one of the sexiest American models Alyssa Miller. They dated just a year from 2013 to 2014.
Former boyfriend and girlfriend: Jake Gyllenhaal and Alyssa Miller
Source: Daily Mail
In 2015, his relationship with an American-South African actress as well as the ex-girlfriend of Sean Penn took over the internet. Though no strong proof of their datings emerged, also neither of them admitted their relationship.
Currently, the long lists of Jake's affairs hang on the internet and hope the adding up in the list ends soon. Wish to see him with his soulmate soon.
For more updates, stay tuned with Frostsnow.