Isha Sesay married husband Leif Coorlim in 2013, but, do we know that if they are living happily as wife and husband? Leif Coorlim is an award-winning journalist and executive editor of the CNN Freedom Project who is seen in hundreds of stories and documentaries.
On the other hand, Isha Sesay, who was born into a Muslim family in Bordeaux, France started her career on BBC's talk show Kilroy, where she was an unpaid intern but, eventually was hired as a full-time paid employee.In 2005, she joined CNN as a news anchor and correspondent. Currently, she is the host of CNN News Center and Backstory.
How did Isha and Leif meet?
Now, we know that Isha Sesay and Leif Coorlim both work in the same organization and both like to be in front of the camera. They met in 2008 while working on a series in Atlanta for CNN. When they first met, they were friends for several years and later began dating when Isha Sesay asked Leif Coorlim for a drink in 2011.
Isha Sesay
Source: Digital Spy
After, dating for 2 years they finally got married in the year 2013. When they were asked, what are the things that they like about each other? Sesay answered she likes his kindness which motivates her to improve every day. Whereas, Coorlim finds Sesay cool as an outgoing person who is a best friend to every person she meets.
Isha and Leif wedding
Isha Sesay and Leif Coorlim had planned their wedding outside but, when they got the news of bad weather from the CNN meteorologist Jen Delgado, the wedding was shifted inside. The couples exchanged their vows in Mandarin Oriental Hotel which was originally planned at the English garden.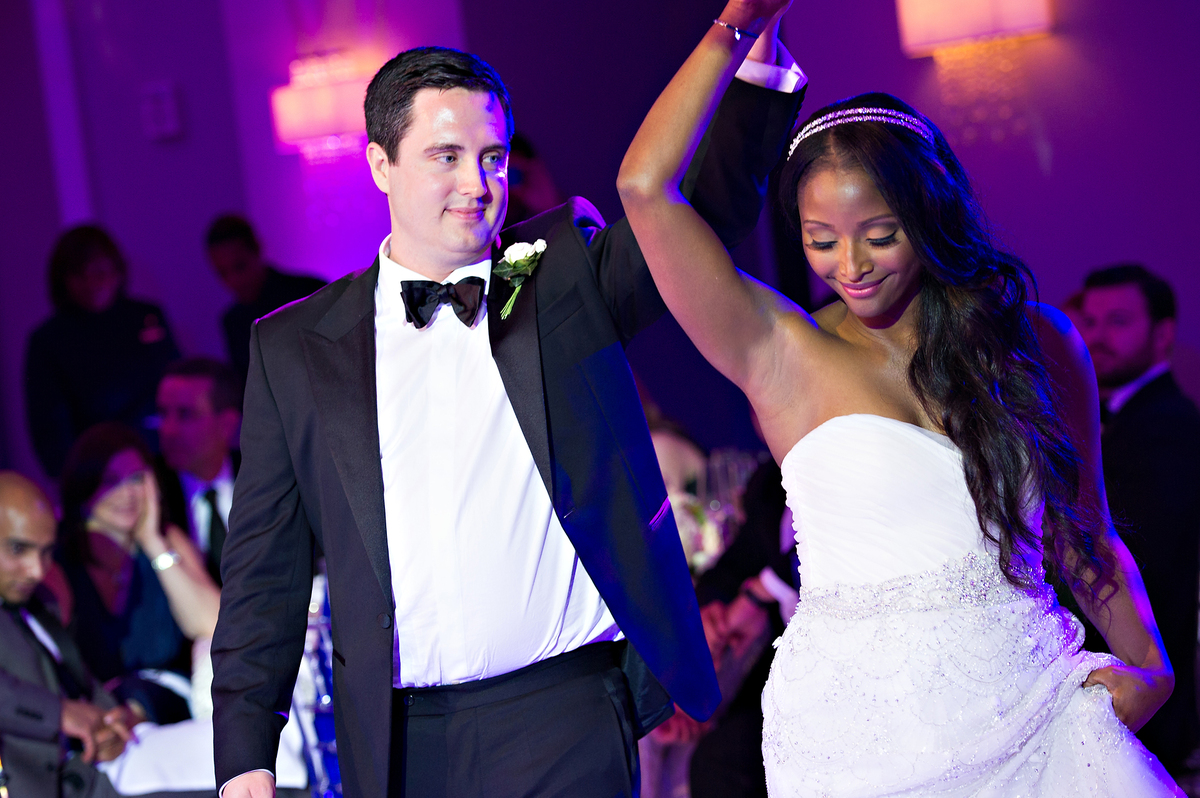 Isha Sesay and Lief Coorlim
Source: Huffington Post
A speech on her wedding, Isha Sesay said,
"Our day exceeded my wildest dreams, it was magical. When I saw Leif standing at the end of the aisle, I felt as if my heart would explode. I married the man of my dreams in front of the people we care about the most. And then we partied the night away".
This shows she is very happy with the wedding and them being together. Many of their friends, family and followers congratulated them for their marriage.

Isha Sesay
Source: Bellanaija
Isha and husband Leif married life
After being together for 3-4 years, there are no any rumors of the couple going through a divorce. The couple hasn't given birth to any children yet. What is there to worry when you are married to the man of your dreams and when that man is so supportive of you, you are on to the dream land again.
Must Read: Isha Sesay is married to husband Leif Coorlim. Is she pregnant now? How's relationship?
The couple's profession has helped them a lot in their relationship. They understand each other very well and understands what it takes to be in the media industry. That's the best part of working in the same firm. Even if both the people are busy with their work, you can still get time to see each other.
What do you guys think about this couple? Please, leave your opinions in the comment box below.