In today's world, the rate of divorces is higher than a wedding budget. Living with such reality, it always feels great to hear about couples who take seriously their wedding vows 'till death do us part'. Especially when both or either one of them is a TV personality. Today we have brought the story of a similar couple whose long-lasting relationship can be taken as an inspiration.

Well, it is none other than dancer and TV personality Melissa Rycroft who has been married to her husband Tye Strickland since 2009. Find out more about their married life and children.
Who is Melissa Rycroft husband Tye Strickland?
Melissa Rycroft is famous as a reality star who appeared on the 13th Season of The Bachelor. Her husband Stickland is a successful salesman. Even though the pair had an on-and-off relationship in the past, her married life is going pretty well at present.
Melissa Rycroft with husband Tye Strickland
Source: PEOPLE
Rycroft was in a long-term relationship with Strickland until she broke up with him for a brief period of time and joined 'The Bachelor.' She designates the split as one of the worst breakups of her life. She says that she couldn't get over her relationship with Strickland whom she had split 6 months before joining the reality show.
Tye Strickland marriage and children with Tye Strickland
Rycroft got back to her ex-boyfriend after the show was over. Later in 2009, the couple tied the knot.
Melissa Rycroft with husband Tye Strickland on their wedding
Source: Pinterest
Together they welcomed three children. Their eldest daughter, Ava Grace, was born on 16th February 2011. Eventually, their second child, Beckett Thomas, was born on 20th April 2014.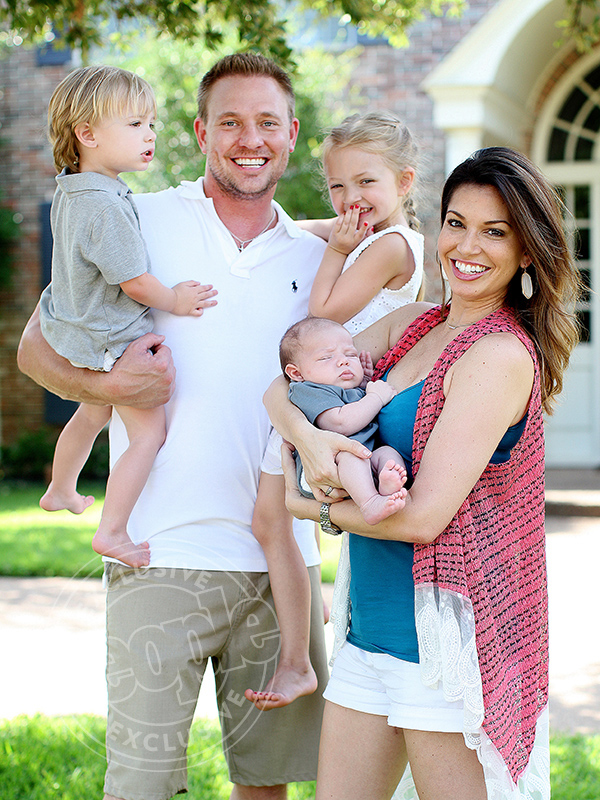 Melissa Rycroft with husband Tye Strickland with their children
Source: Celebrity babies
Finally, their third child, Cayson Jack, was born on 18th May 2016.
Tye Strickland other affairs and relationships
Apart from her husband, Rycroft was also in a relationship with a guy during her school days. She dated him for 7 years until they broke up and the guy married someone else. She also dated 'Bachelor' star Jason Mesnick. However, Mesnick later chose the runner-up Molly Malaney over her.
Jason Rejects Melissa for Molly - The Bachelor:
Despite the past, Rycroft is very happy with her current married life and kids. She often posts adorable photos of her children on her Instagram.
She is in a healthy relationship with her beau as well. She hasn't been involved with any other guy after marrying him and also there is no hint of divorce between the pair. We hope Melissa Rycroft and her husband Tye Strickland's relationship stay as it is forever.