Desperado star Salma Hayek is a renowned actress who has also worked as a model in the past. This gorgeous lady has been married to François-Henri Pinault since 2009.
Despite being married for so many years, Hayek and her husband's relationship is going pretty amazing. They have encountered some minor issues and controversies during their marriage but Hayek and Pinault didn't let anything to come in between their relationship. At present, there are no rumors of divorce between the couple. Let's find out more about this pair.
Who is Salma Hayek's husband François-Henri Pinault?
Hayek's husband Pinault is a French billionaire and the CEO of Kering. Kering is the company that owns some of the top brands of the world such as Alexander McQueen, Balenciaga, Gucci, Puma, Brion, Volcom, etc.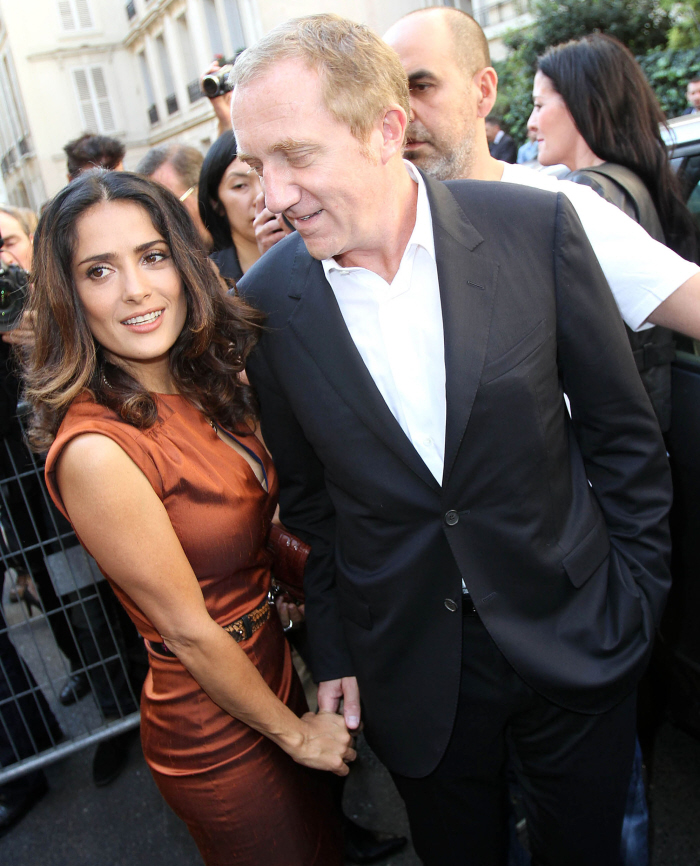 Image: Salma Hayek with François-Henri Pinault
Salma Hayek and François-Henri Pinault marriage and children
Hayek and Pinault got married on 14th February 2009 in Paris. They held a second wedding ceremony on 25th April 2009 in Venice. Hayek gave birth to Pinault's daughter Valentina Paloma Pinault in September 2007 before she tied the knot with the billionaire. Hayek is very close to her daughter. She revealed that she has never been away from her daughter for more than two weeks.
Image: Salma Hayek with François-Henri Pinault and their daughter
Salma Hayek admits of being desperate for soulmate
Before marrying Pinault, Hayek dated many men. She admitted about her past affairs and said that she dated many men that she shouldn't have before marrying her husband. She termed herself as 'desperate' to find the soulmate. She further said, "I wish I knew [when I was younger] that I was going to fall crazy in love with the perfect man. I was so worried, and I dated some people I shouldn't have dated. You get desperate, and you start seeing wonderful things in, like, the wrong guys. I also found some pretty good guys. But I wish I could say to myself: "Hey, chill out. You're going to get a great husband that's going to adore you," I would have saved myself a lot of personal drama."
Image: Salma Hayek with François-Henri Pinault
François-Henri Pinault is a supporting husband
Hayek's husband seem to be very supportive and understanding. When Hayek gave birth to her daughter, she was willing to give up her career as an actress, but it was her husband who encouraged her not to do so. He said, "We're not putting up with some lazy girl in the house. That's not who I married.' He further said, "I don't want to be deprived of your work. I want to watch it, too. And the world has not seen the best of you yet. So you cannot stop until some of that is put out."
Image: Salma Hayek with François-Henri Pinault and their daughter
Aren't they so inspiring? What do you guys think about this pair? Please leave a comment.