Liking your job is one thing. Loving your job is another thing; similar, but another. And then there is being a workaholic- now that's a whole different world to get lost into. And seems like our charismatic reporter Rob Nelson is headed towards that path. At the (quite) young age of 38, Nelson has become quite a TV personality. He even has a handsome salary and a pretty good 6-digit figure for his net worth. So what's wrong you ask? What is wrong is that this charmer's charming looks and all the charm is going to waste. His fans and followers do love to see him every weekday and weekend mornings, but it would just feel better if his personal affairs were as spicy as his newscasting.
He hasn't ever been in any news with hot gossip topics such as about his girlfriend (or girlfriends) or affair. We don't even know if he is married or divorced or gay or just something else. For now, we can only hope he doesn't turn up one weekend morning on our TV with his wife by his side; though it does seem a lot more far-fetched than it should.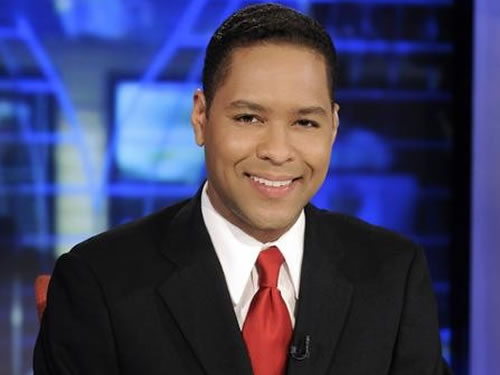 He just seems to be relishing his profession as much as a child relishes a Popsicle.
In an interview, he shared his joy in being a reporter.
"I enjoy the security of the desk, but I enjoy the real reporting on the street. This new position will focus on the latter. A desk is a comfortable place, but you do have to remind people and remind yourself that you're still a reporter, and the real work happens on the street and not behind the desk. This is a chance to get back to the basics."
Being actively involved in the field of journalism since the year of 2000, Nelson has worked with several reputed networks till date in his career. Currently a weekend morning anchor and weekday reporter at WABC-TV, Nelson started his journalistic career as a news anchor and reporter for WWL-TV in Orleans and newspaper Times-Picayune. He has worked in overnight news programs for ABC's World News Now and America This Morning. His current popularity is much credited to his replacement by John Muller for World News Now. He left the show in March 2013. He had originally joined ABC on July 12, 2010.
Nelson is a native of southern New Jersey. He graduated from the University of North Carolina at Chapel Hill.