Frostsnow
https://frostsnow.com/
Is Oprah a Champion of Women? Musician Seal Thinks Otherwise
Updated On

12 Jan, 2018
Published On
12 Jan, 2018
Days after Oprah Winfrey gave a powerful speech at the 2018 Golden Globes, where Angelina Jolie famously ignored Jennifer Aniston, while launching the "time is up" campaign against powerful men who abuse and silence women, musician Seal published a post on Instagram on Wednesday challenging Oprah's integrity.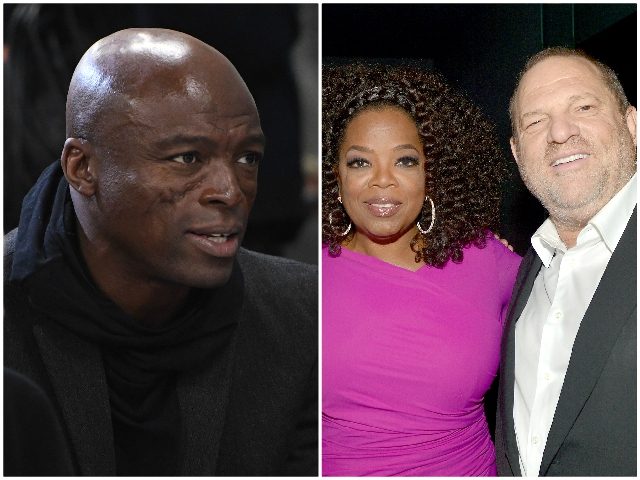 Seal has accused Oprah Winfrey of staying silent about Harvey Weinstein's sexual misconduct
Source: Breitbart
The post included two photos of Winfrey with movie producer Harvey Weinstein, whose was allegedly involved in multiple sex crimes spanning decades. Weinstein's history of sexual assaults and abuse had electrified women's movement and started the #MeToo movement.
Watch Oprah's Golden Globes speech
Seal's post and caption accuse Winfrey of maintaining silence about Weinstein's sexual misconduct. "When you have been part of the problem for decades but suddenly they all think you are the solution," he writes over the images and captions them with "Oh I forgot, that's right.....you'd heard the rumours but you had no idea he was actually serially assaulting young [sic] stary-eyed actresses who in turn had no idea what they were getting into. My bad.."
The post ends with the hashtag #SanctimoniousHollywood.
Winfrey's stirring Golden Globes speech on Sunday spoke about "new day is on the horizon" for women when they won't have to face sexual abuse. The address also prompted speculation Oprah might run in the 2020 presidential election.