It's very difficult to find a perfect match for a lifetime. We see many people failing in their relationship even after struggling long for their loved ones. The famous American singer-songwriter and Pianist, Billy Joel is such personality who couldn't succeed in living a happy married life even after marrying three times.
Yes, guys! This time he split with his third wife, Katie Lee. But why? Their divorce has raised a lot of questions, and we will now try to get to the reality. Stay with us.
Tragedic marriage and divorce of Katie Lee with her husband Billy Joel; Currently rumored to be dating boyfriend Will Arnett
You might be familiar with Katie Lee's professional career. She is one of the most renowned American professional chefs. She is also a cookbook author, television food critic and a novelist.
Katie had been married to Billy Joel for nearly five years but recently a news about their divorce amazed and disheartened their fans.
Chef Katie Lee
Source: deish
Let's start their married life with the beginning. Aged 35, Katie Lee first met Billy Joel in 2003 at the rooftop bar at The Peninsula hotel, when she was visiting New York City for a weekend. Do you know Billy is 33 years older than Katie? Though there was a high age difference, the couple subsequently started dating.
Former husband and wife couple: Billy Joel and Katie Lee at their wedding ceremony
Source: Pinterest
Both of them after living in a romantic relationship for a year, they tied the knot back on 2nd October 2004. Before getting married to Katie, Billy was previously married twice.
Firstly, he was married to his first wife, Elizabeth Weber. They were married since 1973; however, their marriage didn't last for more than nine years and the couple divorced in 1982.
Former husband and wife couple: Billy Joel and Elizabeth Weber
Source: Pinterest
After a couple of years of his divorce with Elizabeth, Billy was married to Christie Brinkley since 1985. This marital relationship too didn't last more than nine years as the couple split in 1994.
Must read - Christie Brinkley's horrible marriage failure. She is divorced four times.
Former husband and wife couple: Billy Joel and Christie Brinkley
Source: Pinterest
Two times married and divorced, Billy Joel finally married Katie Lee as his third wife. But after living together for five years, there came a tragic turn and the couple decided to separate.
Their divorce got finalized in June 2009. The exact reason for their divorce is yet not revealed yet.
Regarding their split, a solid source stated;
After nearly five years of marriage, Billy Joel and Katie Lee Joel have decided to separate. This decision is a result of much thoughtful consideration. Billy and Katie remain caring friends with admiration and respect for each other.
Divorced husband and wife couple: Billy Joel and Katie Lee
Source: justjared
Billy Joel is currently married to Alexis Roderick. They are married since 2015. While they were dating, Katie once spoke about her ex-boyfriend;
My ex is expecting a baby with his new girlfriend. I'm really happy for them. He's a great guy, he deserves all the happiness in the world, and he's a terrific father so I'm really really happy.
On the other hand, According to E! News, Katie is rumored to have an affair with a new boyfriend named Will Arnett, who earlier split with his wife Amy Poehler in September 2014.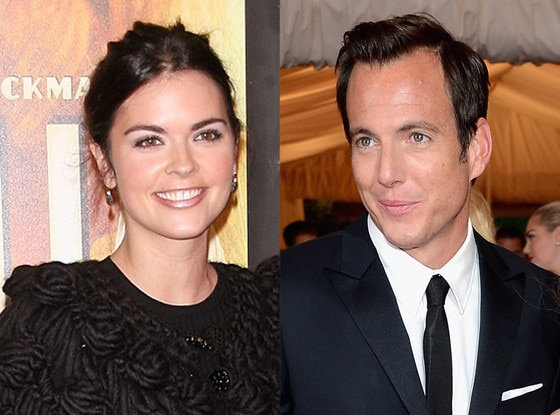 Rumored boyfriend and girlfriend couple: Katie Lee and Will Arnett
Source: eonline
Whether they are dating or not, it's not confirmed yet. But if they are dating, we wish them all the very best for their future, and we hope them to get married soon. For more updates, stay connected with Frostsnow.