Born in North Carolina, the American actor Geno Segers has worked in 23 movies and TV series, and his bass-rich voice has landed him many opportunities. Geno recently appeared in an episode of the Disney's TV series Stuck In The Middle.
Segers is a multi-disciplinary and multi-talented person. With a personality like his, Geno is bound to have a girlfriend, right? Well, in this case, let's find out all about his love life affairs and relationships.
Geno Segers Love Life: Girlfriend, Marriage & Affairs
Geno Segers is in a relationship with Maria Canapino. His wife is an actress, a stunt performer and currently works at Golden State Gymnastics and GS productions LLC. The details of their romantic life are sealed away with only a small amount of information making it into the public.
Geno and Maria Together
Source: Wikipedia
The lovey-dovey pair has posted numerous photos online. They are also seen spending their weekend traveling to different places.
They went to Los Angeles, California and attended the Boyz You Like. They also go on holidays together as well.
Geno and Maria Cuddling
Source: Wikimedia Commons
Several websites claim that they got married this year and that they had been planning this marriage for a year. Segers has a son who is named Geno Segers III.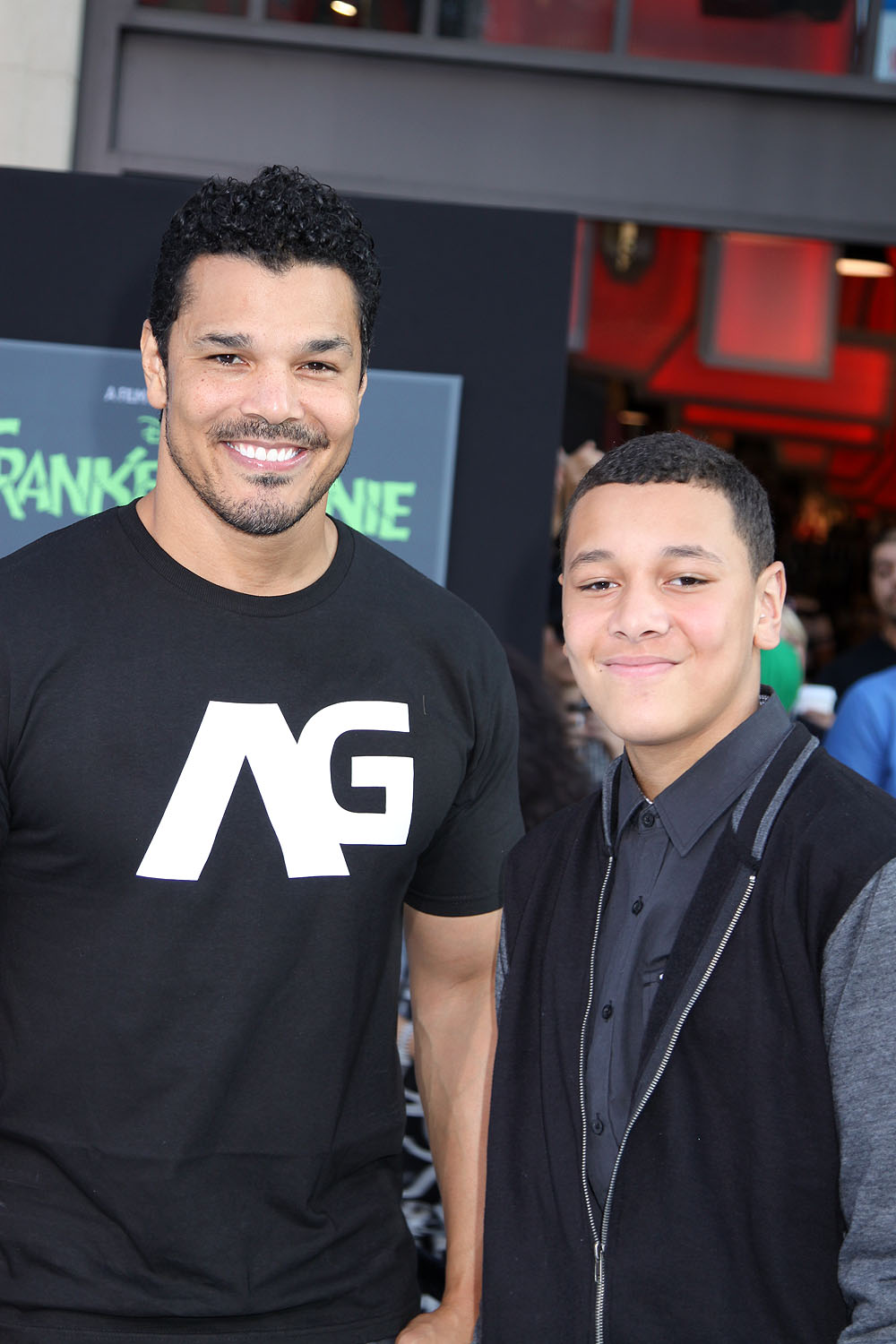 Geno Segers and Son
Source; Assignment X
After playing roles in several TV shows and movies, there is speculation among fans that more of Geno Segers is yet to come.
Geno Segers Before Fame
In high school and college, Geno was a footballer, wrestler, and a track athlete. He was a footballer at Western Carolina University.
After that, he played in the American National Rugby League and won two caps for the US national rugby league team in 1995. Subsequently, he moved to New Zealand to play for Richmond Rovers Rugby League team.
Geno Segers Looking Dandy
Source: TV Guide
Following a suggestion of a friend, Segers auditioned for voice ads at a New Zealand radio station. His bass voice-type was very amusing.
An agent caught glimpse of his work and through him, Segers got to be a cast member in the Australian production of The Lion King as Mufasa. He starred in Chinese and American productions as well.
Geno's Career At Present
The American actor is known for portraying the role of Chayton Littlestone on Cinemax's Banshee, Mason Makoola in Disney XD's Pair of Kings, and Kincaid in MTV's Teen Wolf. He has also co-hosted two series of Fort Boyard: Ultimate Challenge. He has also been a voice actor in the game Mafia III.


He has been a part of TV series including Knight Squad, Zeke and Luther, and Elementary. He also has been a cast member of movies like Bone Tomahawk, Game Over, Man!, and Brawl In Cell Block 99.