Alexis Alejandro Sánchez Sánchez, popularly called Alexis Sanchez, is a Chilean professional football player. At present, the Chile national player plays for the English club Manchester United as a forward. He is currently unmarried, but he was once reportedly married to former girlfriend Lais Grassi. Now he is in a relationship with girlfriend Mayte Rodriguez who is a Chilean actress.
Alexis is one of the most expensive Chilean players and has the net worth around $30 million. Sanchez is always under watch by media due to his high-profile career and as well as because of his relationships. Recently, his name was in the headlines after being accused of having too much sex with his girlfriend and wife.
To find out more about his marriage and relationships continue on reading.
Alexis Sanchez in a relationship with girlfriend Mayte Rodriguez
Alexis and his current girlfriend Mayte had their first encounter in a barbecue in the summer of 2017. Prior to starting a relationship with the footballer, Mayte was having an affair with fellow Chilean actor Tiago Correa for five years.
Sanchez made his current relationship public via his Instagram with the pair's Caribean holiday photos after the Confederations Cup. Since then the blonde beauty has been spotted in several of Alexis Instagram pics and even in the photos of his family events.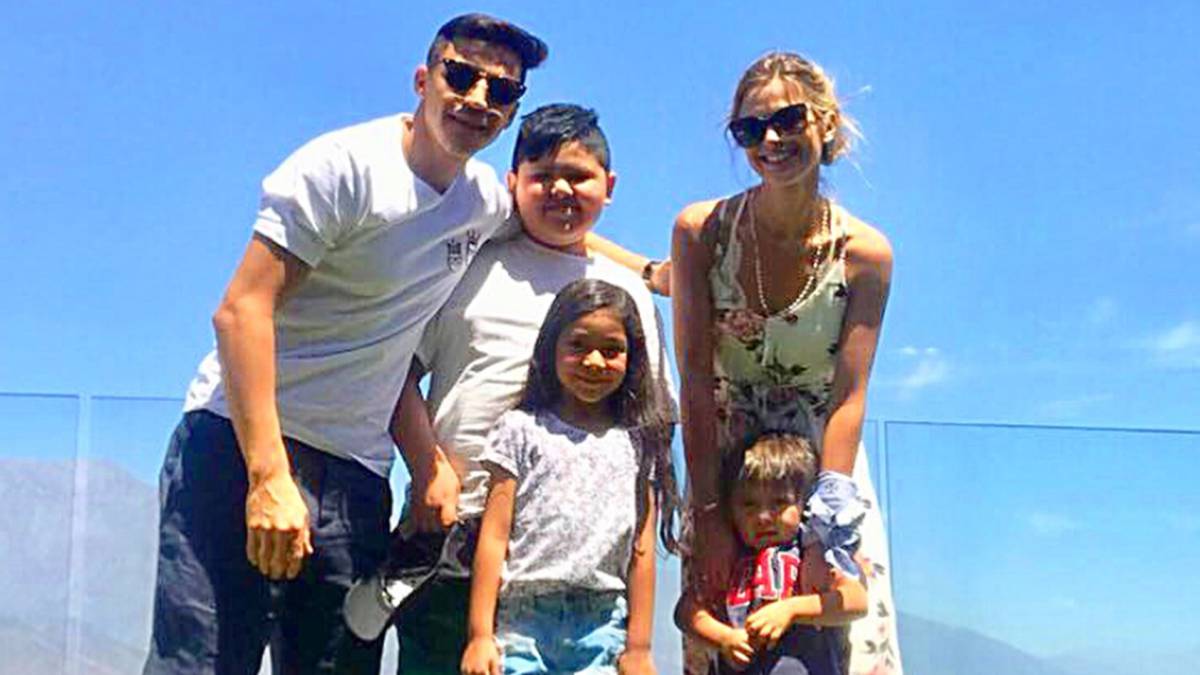 Mayte spending Christmas with Alexis's family
source: Diario AS
Some time ago, there were rumors about Mayte being pregnant with Sanchez's child, but Mayte claimed that the rumors were definitely false. She stated,
"The day God gifts me with a child, I'll be the luckiest woman to give life. But I haven't been nor am I pregnant, I'm just living a very beautiful moment in my life, enjoying the present and following my instinct and being faithful to my feelings."
With Alexis' transfer to Manchester United from Arsenal, the actress is rumored to be moving in with him. There is news that after the completion of her shoots for her TV series in Chile, Mayte will move to the U.K.
Past relationships of Alexis Sanchez
The star striker is pretty notorious when it comes to his relationships. The beautiful Chilean actress is not the first woman Alexis has fallen in love with. The list of his former girlfriends include names of actresses and models.
Back in 2011, Alexis dated Teatro en CHV actress Roxana Munoz who later had an affair and is now married to husband Kike Acuna and is a mother of one child.
After the end of that affair, Sanchez was romantically linked with Brazilan born model Michelle Carvalho, who is represented by Elite Model Management in the U.S.
Alexis Sanchez with ex-girlfriend Michelle Carvalho
source: Picture World
Later in 2013, Alexis was reported to be in a serious relationship with Spanish art director Laia Grassi. Alexis and Laia were reported to be married as well but the marriage date hasn't been revealed.
According to the rumors, the reasons for the couple's separation was bedroom issues. In addition, Alexis was accused of cheating Laia with former Miss Chile Camila Andrade while he was still in the relationship with Laia.
Alexis and Mayte have so far been going well with the relationship. However, given the player's past relationship issues, one cannot be sure if things work out for both of them.