Whenever you see a young and attractive face, you want to know all about their personal life, like what do they do apart from their work, are they single or married, and much more. Today's story is about a similar young actress Ciara Bravo who recently debuted in the lead role in the movie To the Bone and successfully placed herself in the heart of million.
The Big Time Rush actress first stepped her foot in the film and television industry as a child artist at a very young age of 9. And now she appears in many renowned movies in the lead. Her adorable smile forces her fans to fall for her but the question is; Has she fallen in love with anyone? Yes, she has. But who is the lucky guy?
Well, read the full article for the answer. Here we will also discuss her past love affair and relationship with her ex-boyfriend. Just stay with us.
Ciara Bravo Rumored to Be Dating Her On-screen Partner
Currently, Ciara Bravo is said to be single and not dating anyone, however, for past few years, Ciara Bravo was rumored to be dating a television personality, Kendall Schmidt. Schmidt is Ciara's co-star and her onscreen partner in the famous American television series Big Time Rush.
The rumor of their relationship got more support when Kendall Schmidt shared a cozy picture with Ciara Bravo with an adorable caption. Here's that post, check it out.
However, later the rumor was completely falsified when the 20-year-old actress denied having affair with Kendall. She said he is like a brother to her.
From Ciara Bravo's statement, we can say she is currently single and not engaged with anyone. But why doesn't this beautiful girl have any boyfriend currently?
The 20-year-old Gorgeous actress Ciara Bravo
Source: hawtcelebs
Well, we see two possibilities. Maybe she is only focused on her career and doesn't want any emotional attachment that might come out as an obstacle to her successful career.
Or she might have lost her trust from men after going through a troubled relationship with her ex-boyfriend Jack Griffo. Griffo is the 20-year-old young actor who gave a notable performance in the famous television series The Thundermans.
Must read - Jack Griffo to star as Noah in a soon-to-be-released movie - Those Left Behind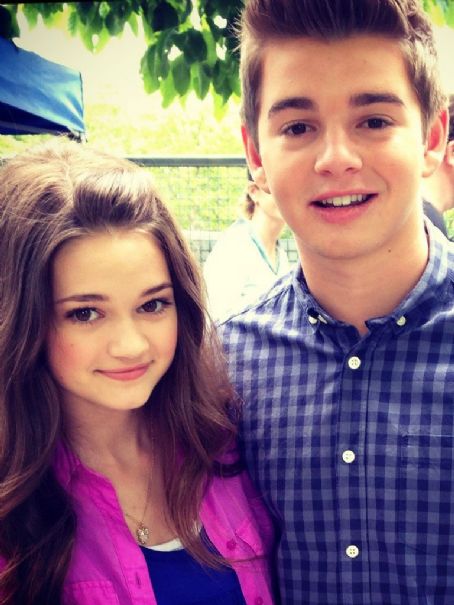 Former boyfriend and girlfriend: Jack Griffo and Ciara Bravo
Source: whosdatedwho
The former couple reportedly started their affair on 4 March 2013. However, their relationship didn't last for long. The following year they began dating, the couple broke up without citing any reason behind their separation.
Just after a few weeks of the split with Ciara, Jack dated the gorgeous American actress Ryan Newman, however, he is also currently single.
Former boyfriend and girlfriend: Jack Griffo and Ciara Bravo
Source: Pinterest
We wish the stunning actress Ciara Bravo all the very best for her future and hope she finds the right guy soon. Falling in love with the career is also an option.
For more updates, stay connected with Frostsnow.